Thanks to cell phones, we live in an era where everyone has a camera in their pocket—but that doesn't necessarily mean everyone is a photographer.
"I keep having this conversation with students as photography evolves and becomes more ubiquitous," says Laura Dutton, an assistant teaching professor in photography with our Visual Arts department.
"We're all used to seeing photos on digital screens, but we really want to place emphasis on the photograph as fine art. The way photography can comment is extremely important in the world of contemporary art."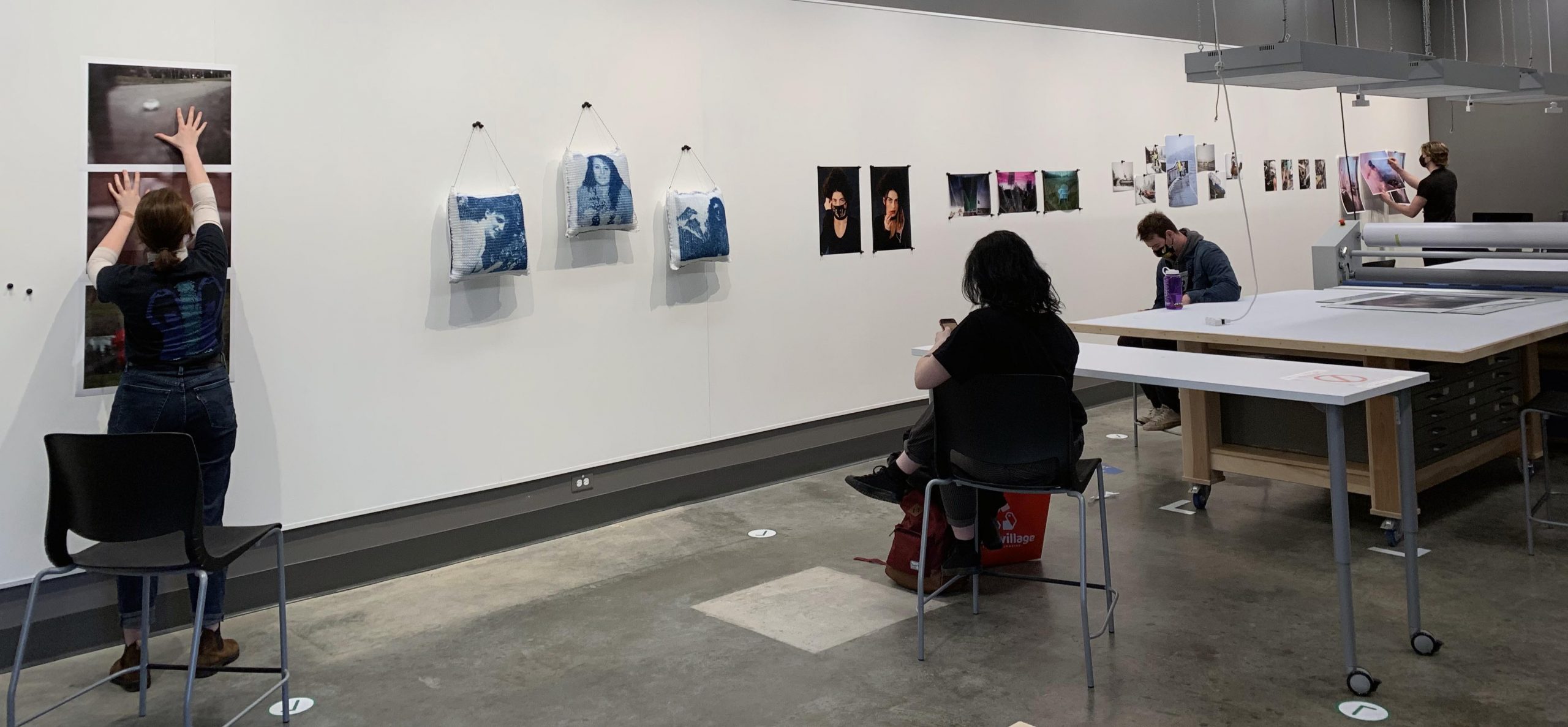 Time for an upgrade
With over 150 photography students and nine separate photo-based courses, Visual Arts decided it was past time to upgrade their facilities: the new photography finishing lab is the result of a 15-month, $300,000 renovation funded by UVic's Capital Projects.
It includes a wide range of technology and donor-funded equipment, including a large-format print, laminator, negative scanner, projector, lighting, computer stations, custom tables and a 50-foot magnetic wall for showing work.
"The room was really lacking functionality before, but now we have a sophisticated and professional space," says Dutton. She also notes that the new lab and equipment will help students develop new skills in their own photography practice that will transfer to art-related employment opportunities.
"The completed project is providing students with an exceptional learning and making space," says Visual Arts chair Cedric Bomford. "The excitement to get into the room and use this equipment is exciting. It's been a real bright spot in a challenging year for students and faculty alike."