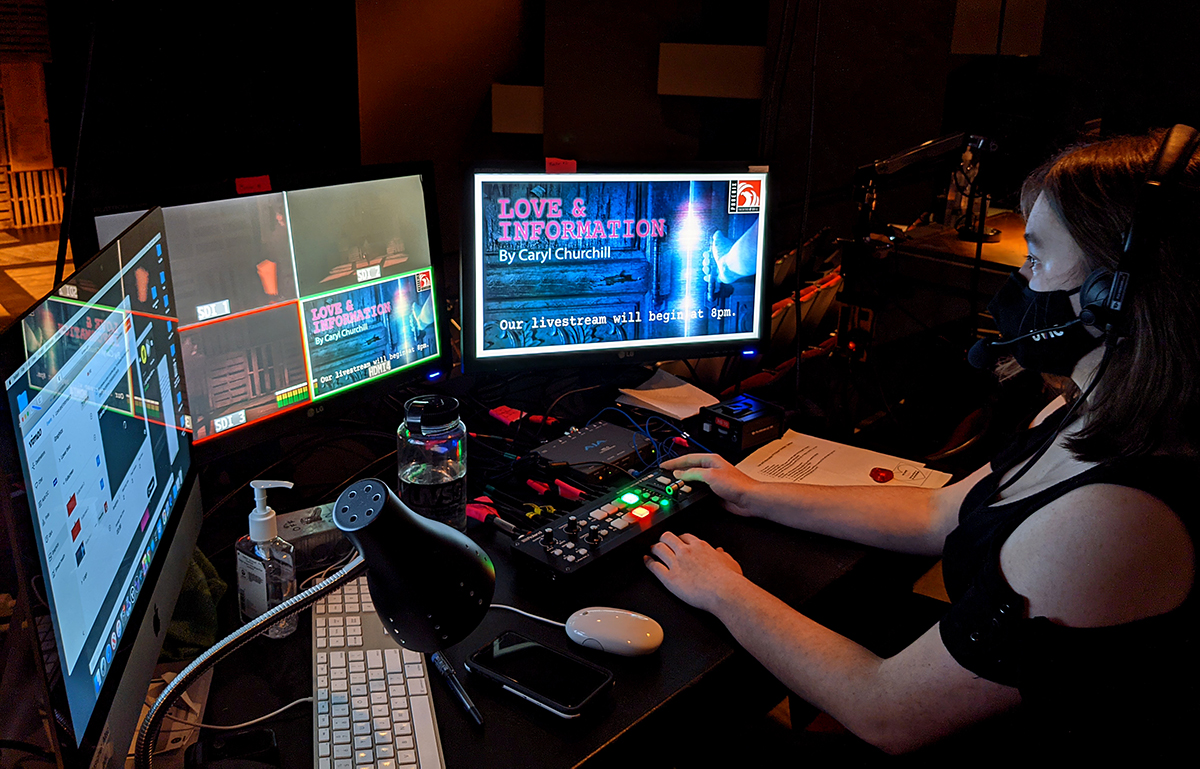 During the COVID lockdowns when we weren't able to have audiences in our theatres, filming and livestreaming the work of our students was one of the only ways we could share their efforts with both the general public and our on-campus community.
Thanks to the support of donor Anne McLaughlin, sponsor iA Financial Group and UVic's academic equipment allocations, the Department of Theatre was able to obtain professional-quality equipment (including cameras, gimbal and switcher) to livestream two plays this spring: Caryl Churchill's Love & Information and George F. Walker's Problem Child. While the first was more of a test run for faculty and students, nearly 700 households watched Problem Child in March 2021.
Since the arrival of the equipment in fall 2020, production staff have been busy instructing students in the art of filming, switching, live camera direction, video editing and other skills, offering our students advantages that will take them into the future of theatre.
"True livestreaming for theatre—where the performance is filmed live while you are watching—is challenging," says Theatre's assistant technical director, Simon Farrow. "We wanted the viewer's expectation of the video production to be as polished as every other element of our usual Phoenix productions."
"A good livestream theatre experience requires all the other elements of the production to contribute as well," he continues. "The set design needs to offer access for good filming angles. Costumes need to translate over the screen. The lighting needs to be adjusted for camera exposure, the sound design needs to integrate well into the livestream mix and, of course, the actors need to adjust their blocking, already distanced for COVID guidelines, for the camera. All of the students working in these areas are reframing their work to the camera lens, rather than the auditorium."
While livestreaming was a necessity in the COVID era, there's no doubt that this technology will continue to be a key part of theatre outreach, even when we are able to return to our seats in the theatre. Without the generous support of our donors, out students would not have had this invaluable learning opportunity.