The show can go on
When the Phoenix Theatre's season-ending production of The Children's Hour closed on its March 12 opening night due to the rapidly spreading COVID-19 pandemic, it signalled the swift cancellation of all public programming in the Faculty of Fine Arts. End-of-the-year performances by our School of Music ensembles and the annual graduating BFA exhibit in Visual Arts matched the closure of performance venues and galleries around the city and across the world.
Yet we've also started to see a remarkable flourishing of online content and sharable resources while we practice social distancing and self-isolation. And while our Fine Arts faculty and students have been shifting to completing the academic year online—a particularly challenging scenario for a faculty rooted in hands-on learning—our greater Fine Arts community is already helping to bridge the cultural gap.   
"The wonderful accomplishments of our colleagues and students in the Faculty of Fine Arts remind us that the arts can raise our spirits during uncertain times," says Acting Dean, Allana Lindgren. "Creativity is always an assertion of hope.​"
With that in mind, we will now be offering the Fine Arts Connector—a weekly update of activities, resources and archival material featuring our faculty, students, alumni, staff and guests as a way of both sharing what our creative community is up to and keeping us connected in this difficult moment in history. You can help us by keeping faculty communications officer John Threlfall in the loop if you're working on a live-streaming project, have archival material to share or are involved in something you'd like people to know about.  You can also sign up here to receive automatic notice of The Connector each week. 
"During this time, I am reminded of the important role that universities play in the lives of individuals and communities through education, research and public engagement," says UVic president Jamie Cassels. "Despite the extraordinary circumstances in which we find ourselves, we continue to play that role. We have offered our facilities, resources and capabilities to others, and we continue to challenge ourselves to find new, creative ways to continue to serve our students and communities." 
Resources
While our colleagues across the arts spectrum continue to create and offer innovative solutions to fill the cultural gap during the current health crisis — like the Social Distancing Festival started by Toronto theatre artist Nick Green, which offers an incredible number of daily viewing options — we are also starting to see valuable information-sharing happening.
This CBC Arts page list a wide range of resources for artists and cultural workers during the current shutdown, ranging from emergency funding and advocacy groups to online resource for training, health & mental health, and temporary/remote job listings.
The BC Alliance for Arts & Culture's resource list is a treasure trove of links leading to arts-specific resources (including the likes of the Canada Council and the BC Arts Council), digital tools for the arts sector (live streaming options), data (COVID-19 impact surveys) and general resources during the health crisis ("care for your coronavirus anxiety").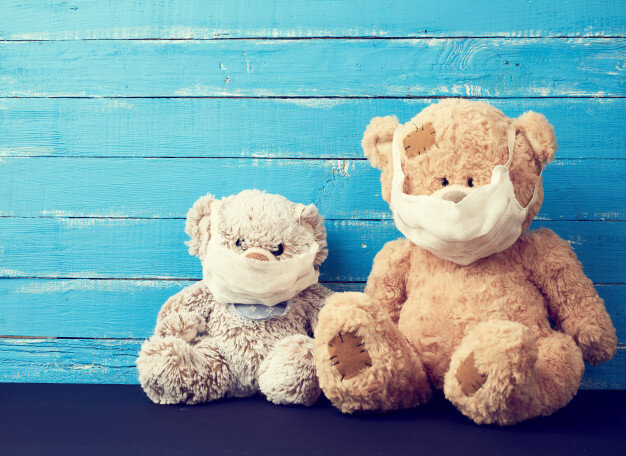 #CanadaPerforms
The National Arts Centre has also launched the $200,000 relief fund #CanadaPerforms, a short-term relief fund that pays Canadian artists for their online performances. Launched via a pair of $100K donations by each Facebook Canada and Slaight Music, the NAC is looking to ease the financial strain for Canadian artists impacted by the closure of performance venues across Canada related to COVID-19, and to lift the spirits of Canadians during the crisis. 
You can apply until April 13, 2020, if you're a Canadian performing artists interested in streaming 45 to 60-minute performances from home— including musicians, comedians, dancers, singers, theatre artists and ensembles of less than 10 people. Selected artists will receive $1,000 and their online performance will be broadcast on the NAC's Facebook page. You can apply by email to the NAC at CanadaPerforms@nac-cna.ca with a description of your performance, when you wish to share and on what platform. 
Follow #CanadaPerforms or the NAC's social media channels to find out what's coming up—including the award-winning play Kamloopa by current Writing MFA candidate Kim Senklip Harvey on March 27 and a live reading of Theatre alum Meg Braem's play Flight Risk on March 29 (see below for details on both).
The monumental installation The Witness Blanket, by Carey Newman
While the original version of Visual Arts Audain Professor Carey Newman's heartfelt and emotionally powerful installation The Witness Blanket is being restored at its new permanent home at the Canadian Museum of Human Rights in Winnipeg, a high-end reproduction is currently touring around Canada.
You can learn more about the creation and intention of The Witness Blanket via this short curated online narration with Newman and Alberta's CKUA radio, done during the Blanket's current appearance at Calgary's Mount Royal university, where it is on view until April 30.
The tour is also scheduled to include stops at the Winnipeg Airport (June 1–Aug 31), the Simcoe County Museum in Minesing, Ontario (Sept 28-Nov 30) and Brantford's Woodland Cultural Centre (Dec 21-Feb 26, 2021), with future appearances at Ontario's Nipissing University in North Bay (2021), BC's Fraser Fort-George Regional Museum (2022) and Whitehorse's Kwanlin Dun Cultural Centre (2022).
Kamloopa on #CanadaPerforms
Have a laugh on the ride to Kamloopa—the largest powwow on the west coast—as you hang with the matriarchs of Kamloopa at 4pm PST Friday, March 27, as part of the new #CanadaPerforms partnership with the National Arts Centre and Facebook Live.
Written by current Writing MFA candidate Kim Senklip Harvey, this high-energy Indigenous matriarchal story follows two urban Indigenous sisters and a lawless trickster who face the world head-on as they battle to come to terms with what it means to honour who they are and where they come from.
As Harvey describes, "Kamloopa is not restricted to the four walls of theatre but instead invokes our ancestors to embody their true selves throughout the story. In developing matriarchal relationships and shared Indigenous values,Kamloopa explores the fearless love and passion of Indigenous women reconnecting with their homelands, ancestors and stories. This boundary-blurring adventure will remind you to always dance like the ancestors are watching."
The March 27 livestream will feature excerpts from the play and a romping good chat with members from the creative team, the Fire Company: Kim Senklip Harvey, Yolanda Bonnell, Samantha Brown, Kaitlyn Yott and Emily Soussana. 
Nominated for eight Jessie Richardson Awards and four SATAwards, Kamloopa won the 2019 Jessie for Significant Artistic Achievement for Decolonizing Theatre Practices and Spaces, and was also the first Indigenous play in the award's history to win Best Production. Kamloopa is also the recipient of the Sydney J Risk Prize, a SATAward and was published by Talonbooks.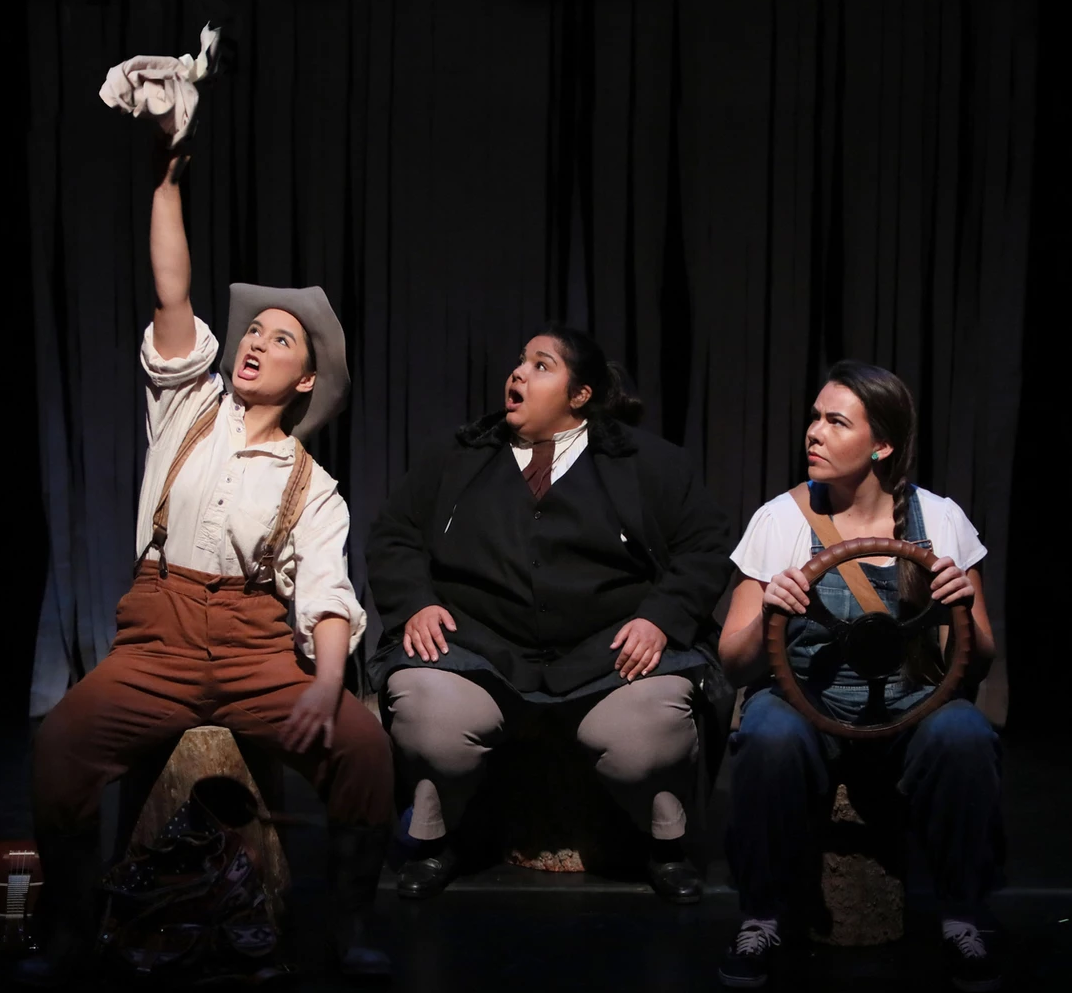 Livestreaming recitals
While all year-end performances by the School of Music's large ensembles have been cancelled—including the UVic Orchestra, Wind Symphony, Chamber Singers, Sonic Lab, Don Wright Symphonic Winds and Vocal Jazz Ensemble—alongside final concerts by faculty and guests, there are still some graduating recitals scheduled to be livestreamed via Music's website.    
Upcoming livestream recitals can be heard at 8pm Thursday, March 26 (BMus Jeanel Liang, violin) and at 3pm Friday, March 27 (BMus Todd Morgan, saxophone). 
While much of the world is just tuning into the idea of livestreaming, the School of Music has actually been doing it for years now as a way of connecting our performers with audiences who can't always make the concerts. You can also listen to any previous livestreamed events for up to 30 days on Music's dedicated Listen Live! site—including a number of recent degree recitals, faculty pianist Bruce Vogt's recent Steinway concert, the Emerging Steinway  Stars student concert, and our annual Thank You Concert, which features a range of students showcasing their talents.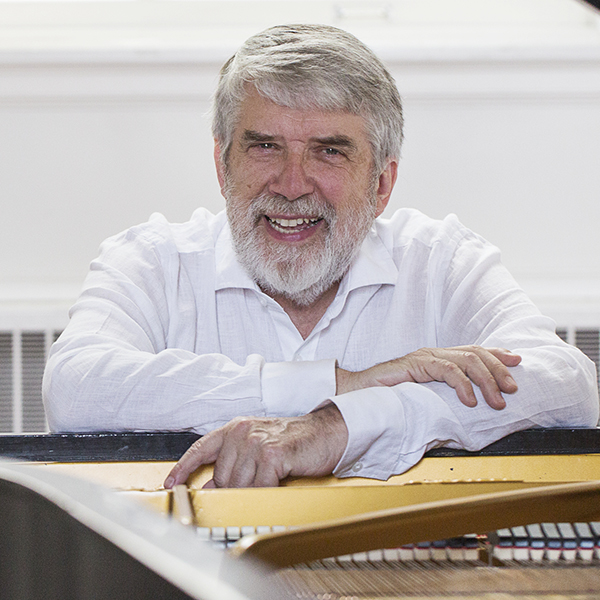 The Canadian Play Thing 
Celebrated playwright, Theatre alum and current Writing sessional Janet Munsil has put her years of experience as the former artistic director of the Victoria Fringe Festival to use by creating The Canadian Play Thing—a virtual theatre that seats 100 and offers live readings of new and under-performed Canadian plays online. 
Designed to fill the void of empty theatres, The Canadian Play Thing launched on March 22 with Dave Deveau's Ladies and Gentlemen, Boys and Girls. The idea, writes Munsil, is to "celebrate the work of playwrights and to stay in touch with our theatre family . . . artists and audiences around the world welcome."
Performed for free on Zoom Webinar, the "seating" is limited to 100 people and is offered on a first-come, first-served basis. Next up is local playwright David Elendune's The Loved One, running at 7pm on Thursday, March 26. "Bring your drink, your crinkly wrappers, your cat, wear your pjs, leave your phone on . . . say hi to your friends and chat in the comment box," says Munsil. 
Follow their Facebook page to keep up to date with what's coming next. 
Meg Braem on #CanadaPerforms
Also happening this week, Governor General's Award-nominated playwright and Phoenix Theatre alum Meg Braem is presenting a live reading of her play Flight Risk at 6pm PST Sunday, March 29, as part of the National Arts Centre's #CanadaPerforms series.  
Flight Risk explores aging, grief and death through the unlikely friendship between Hank, a WWII tail gunner, and Sarah, a nursing student completing course requirements in his nursing home. Seemingly opposites, Hank and Sarah find common ground in navigating personal tragedies that have kept them isolated from the world. Told through humour and honesty, Flight Risk is the story of finding exactly who you need when you least expect it. 
Braem—currently the Lee Playwright in Residence at the University of Alberta and Artist-in-Residence at the Calgary Arts Academy—was featured in Phoenix's Spotlight on Alumni back in 2009 with her play, The Josephine Knot.
Exploring artifacts
While you won't be able to sit in on a class with him right now, you can still learn about the material research of Art History & Visual Studies chair Marcus Milwright via this short video exploring the history of a late 19th/early 20th century Syrian slipper (or clog). 
A world-renowned expert and author of a number of books, Milwright's research focuses upon the archaeology of the Islamic period, the art and architecture of the Islamic Middle East, cross-cultural interaction in the Medieval and early Modern Mediterranean, the history of medicine, traditional craft practices, and the architecture and civil engineering of southern Greece during the Ottoman sultanate. 
This particular video was shot while he was in residence at the Shangri La Museum of Islamic Art, Culture & Design in Hawaii. 
More to come weekly
We'll be posting more content from our faculty, students and alumni each week—be sure to check back!