As the semester winds up and temperatures begin to drop, it's only natural that thoughts turn to . . . holiday music. Nothing capture the season quite like a community concert, and the School of Music has a number of winter highlights coming up in the days ahead.
First up is the annual mass concert with the UVic Choirs: 'Tis the Season starts at 3:30pm on Saturday, Nov 30, at Christ Church Cathedral (Quadra at Rockland, by donation). Get into the holiday spirit as more than 250 voices from UVic's combined choirs sing in harmony at this popular seasonal concert.
Featuring the UVic Chorus, Chamber Singers and Vocal Jazz Ensemble, directed by School of Music professors Adam Con, Susan Young and Wendell Clanton, plus UVic brass players led by Merrie Klazek, 'Tis the Season also offers a guest performance by a cappella ensemble Fifth Street, featuring all UVic alumni. Arrive early to get a seat, as this show always packs out!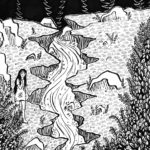 Then, the UVic Orchesta presents their final concert of 2019 with Fantasia at 2:30pm Sunday, Dec 1, at The Farquhar at UVic (buy tickets for $10-$20). Featuring the 2019 UVic Concerto Competition-winning student Anna Betuzzi with an oboe concerto, Fantasia also offers new music, a symphony and projections of a comic strip titled Between, created by UVic Writing student Petranella Daviel. Live music by Paul Pratt—arranged by students in Csaba's orchestration class—will accompany the illustrations.
Fantasia will open with a musical territory acknowledgment—in dialogue with the orchestra—delivered by Indigenous Visual Arts MFA alumni artist Lindsay Delaronde. Also being presented under the baton of professor and conductor Ajtony Csaba will be druck // durch, by Music alum Nolan Krell. and Shostakovich's acrobatic and exhilarating Symphony No 9.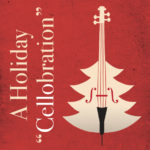 Fans of strings and things won't want to miss A Holiday "Cellobration" at 7pm Sunday, Dec 8, at the Phillip T. Young Recital Hall (by donation). Hosted by Lafayette String Quartet cellist and Music professor Pamela Highbaugh Aloni, this evening brings School of Music cello students, alumni and community members together to make music and share their common enjoyment of the cello.
Inspired by our dear late colleague Gail O'Riordan, A Holiday "Cellobration" will include performances by community cello ensembles plus the opportunity for everyone to join at the end in music to ring in the holiday season. All proceeds will benefit the Gail O'Riordan Memorial Fund.
Finally, the annual TubaChristmas concert booms back into downtown's Market Square (560 Johnson) from 1-3pm Saturday, Dec 14. Under the leadership of School of Music alum & instructor Paul Beauchesne, this 41st annual gathering of more than 100 tuba and euphonium players from across the Pacific Northwest has become one of Victoria's favourite holiday traditions.
All TubaChristmas donations will be accepted for the Times Colonist Christmas Fund, a charity that assists the people most in need in the Greater-Victoria community. Tuba Christmas dates back to 1974 where it originated in New York City. Concerts now take place in over 200 cities worldwide and this year marks the 46th year for Tuba Christmas internationally.