When it comes to dressing for success, Karla Stout knows how to get it right. As the head of wardrobe for the Department of Theatre and a volunteer rober since 1994, Stout has ensured thousands of graduating students look their best when they cross the stage at convocation. Beyond draping hoods, adjusting tassels and soothing jangled nerves, Stout has also helped a variety of UVic presidents and chancellors look tip-top for the big day.
Now a convocation marshal, Stout well knows the importance of clothing—and, as the recipient of three university degrees herself, she feels convocation is a significant event that shouldn't be skipped.
"It's an acknowledgement and recognition of what you've accomplished, and the start of the next period of your life," she says. "We have less and less ceremony in our lives, and convocation offers a kind of closure to the degree experience. It brings you full circle from your first day to your last."
An academic veteran on many levels
With four decades of costume work, 25 years of convocations and a law degree behind her, Stout is intimately familiar with a variety of regalia and formal wear.
"Clothes say so much about how a person is feeling and what's going on for them that day," she explains. "It shows consciousness or respect for whatever situation you're going into—you should be clean for court, for example, and tidy for a wedding. It's the people who come to convocation in torn jeans or track pants I don't understand."
While she has built costumes for the Stratford Festival, the Banff Centre, the Commonwealth Games, the Toronto run of The Phantom of the Opera and countless Phoenix mainstage productions, Stout has also taken the measure of current UVic president Jamie Cassels, fixed the hat of past-president David Turpin, created a dickie blouse for current chancellor Shelagh Rogers, sewn a hidden glasses pocket into the robe of former chancellor Murray Farmer, and constructed a special emeritus robe designed by theatre professor emeritus Juliana Saxton.
But one of her first convocation tasks after joining the theatre department in 1990 was to do some custom work for former president David Strong. "He didn't want to wear a full jacket under his robes in the heat of summer," she recalls, "so I created false sleeves to go under his robe."
Still a member of the Law Society of Upper Canada, Stout's heart is firmly set in the theatre—and she can see the links between the two. "I may not have liked the adversarial nature of the legal system, but court is performance," she says, noting the shared importance of speaking with clarity, addressing your audience and, of course, costuming. (She says it's no coincidence that Harcourts, the Toronto company who make legal robes, also make academic regalia.)
No typical day
Over in the theatre department, Stout says she's doesn't really have a typical day. "Well, today I taught a class, attended a production meeting for our upcoming run of Othello, met with my student wardrobe team and then I'll have a two-and-a-half-hour fitting with the cast," she says. "For Othello, we have 24 people and about 60 costumes. The thing about wardrobe is how labour-intensive it all is: it may be one stage set and one group of lights for one show, but the costumes have to be individually fitted and altered for all the actors."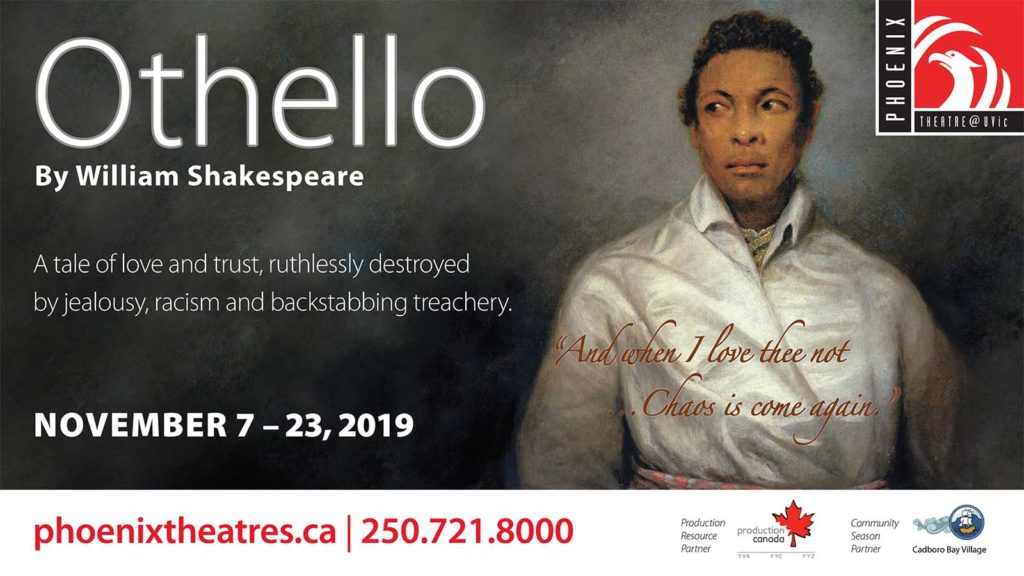 In addition to the chance to hear some fantastic guest speakers, Stout believes volunteering for convocation is an opportunity to mark a rite of passage . . . and to instill one final bit of confidence. "It's a chance to congratulate our students on their accomplishments, and say goodbye to them," she says. "But every year we have hundreds of graduates who have never done this before and are worried about getting it right: we know how to make it work exactly right."
And while Karla Stout's work with theatre is all behind the scenes, volunteering for convocation gives her the chance to be front and centre with the students. "Convocation is a great occasion, and I like to be part of marking an occasion."
Interested in becoming a convocation volunteer? Visit the Ceremonies and Events website by October 30 for more info.