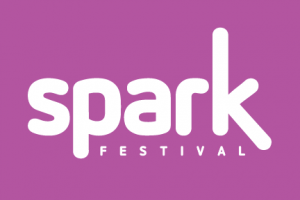 One of the best parts of being a Fine Arts faculty in an arts-rich city like Victoria are the opportunities available to current students through our associations with local cultural institutions. From Pacific Opera Victoria and the Art Gallery of Greater Victoria to Open Space and the Belfry Theatre (to name but a few), our students don't have to wait to graduate to gain valuable first-hand experience working alongside professional artists, technicians, designers and directors.
Case in point: the Belfry's annual SPARK Festival, running March 8 to 25. Beyond their outstanding lineup of fascinating shows — including the monologue Who Killed Spalding Gray? written and performed by Canadian theatre royalty Daniel MacIvor, who previously worked with Department of Theatre students to present the world premiere of Inside at the Phoenix Theatre in 2011 — SPARK 2018 offers current students in both the Theatre and Writing departments the chance to show their talents to Victoria's wider community.
Playwriting students will have the opportunity to present scenes from shows-in-progress at a special New Play Cabaret. Working in conjunction with student actors and directors from the Theatre department, SPARK audiences will enjoy scenes from new plays by Department of Writing MFA candidates Janet Munsil and Elliott James, and fourth-year undergrads Sarah Pitman and Alaina Baskerville-Bridges.
The free New Play Cabaret starts at 7pm Sunday, March 18, in the Belfry's lobby.
Talented Fine Arts students and alumni are also heavily on display during SPARK's annual free Mini-Play Festival, which offer short 10-minute productions staged all over the Belfry's building — from hallways, offices and storage rooms to the basement and the attic, you'll never know where you'll see one of these micro-plays.
This year's Mini-Plays feature work by Theatre alumni Pamela Bethel, Charles Ross (of One-Man Star Wars fame), Monica Ogden and Tony Adams, current Theatre student and 2016 City of Victoria Youth Poet Laureate Ann-Bernice Thomas (directed by fellow student Karen Saari), plus Writing alumni Kai Taddei (formerly Kat Taddei), and Visual Arts alumna Lindsay Delaronde, currently Victoria's Indigenous Artist In Residence and creator of Pendulum, the contemporary Indigenous artist showcase recently seen at the Belfry.
This year's Mini-Plays are all commissioned by the Belfry and inspired by 6ixty 8ight, a new play by former Department of Writing instructor Charles Tidler. But be warned: most Mini-Plays only offer space for less than 10 people, so be sure to get there early to get a spot.
Mini-Plays run in two batches March 14 -17, and March 21 – 24: Wednesday/Thursday at 7:00 & 7:15 pm and Fridays/Saturdays at 7:00, 7:20 & 7:40 pm.  Week one features Lindsay Delaronde, Charles Ross, and Monica Ogden & Tony Adams, while week two features Pamela Bethel, Kai Taddei, and Ann-Bernice Thomas.
Also on view during the SPARK Festival is the annual Belfry 101 Live presentation, a new play created and performed in just one short week by local high school students. This year, Belfry 101 is directed by Theatre alumna Erin Macklem, and local improviser par excellence Dave Morris of Paper Street Theatre. Belfry 101 Live starts at 7:30 pm on Sunday, March 25, on the Belfry's mainstage.
Also part of SPARK is the new play reading of Sunday in Sodom by noted playwright Jordan Tannahill, which is being performed by a number of Phoenix alumni including Trevor Hinton, Paul Terry, Jack Hayes and Laura Jane Wallace, as well as longtime Theatre professor Jan Wood. That free reading starts at 7:30pm Monday, March 19, in the Belfry lobby.
Finally, Krystal Cook, an alumna of the En'owkin International School of Writing — which jointly awards the Indigenous Fine Arts Certificate with UVic's Writing department — is part of the creative team behind Why We Are Here!, a site-specific pop-up choir production on Monday, March 12.
Cue the spotlight!