Hot off their critically acclaimed production of A Long Day's Journey Into Night, Blue Bridge Repertory Theatre presents Oscar Wilde's 19th century classic comedy, The Importance of Being Earnest. Considered by many theatre lovers to be, quite possibly, the greatest comedy ever written, artistic director and Department of Theatre professor Brian Richmond and show director & Theatre professor Fran Gebhard have assembled a powerhouse cast and creative team that is sure to add sparkle and fire to the illustrious production history of this enduring comedy of manners. A founding member of Blue Bridge, director Gebhard has also pulled together a highly talented creative team that includes a mix of Phoenix professors, alumni and students: Laurin Kelsey on set and props, Graham McMonagle on costumes, Giles Hogya on lights, plus cast members Kholby Wardell and James Kott. You can read an interview with director Gebhard here. The Importance of Being Earnest runs to July 17 at the Roxy, 2657 Quadra Street (at Hillside). Tickets $24-$46.
Back again for another summer of great theatre, the Greater Victoria Shakespeare Festival runs to July 30 outdoor on the grounds of Camosun College. Proving that the Bard is still active in his 400th anniversary year, the GVSS is presenting a pair of productions: Twelfth Night and The Winters Tale. Helmed by producing artistic director and Writing MFA alumna Karen Lee Pickett, the annual GVSS is a regular showcase for the talents of many Fine Arts alumni, instructors and students, this year including the likes of Cam Culham, Trevor Hinton, Emma Grabinsky and the directors of Twelfth Night and The Winters Tale, Janet Munsil and Barbara Poggemiller respectively. Tickets $19-$24, or $33-$42 for festival passes.
If you're looking for visual art, don't miss the Art Gallery Paint-In, running 10am-9pm on Saturday, July 16, all along Moss Street. Commonly known as the Moss Street Paint-In, this is the 29th year for the AGGV's annual outdoor exhibition. With over 165 showing and demonstrating their work along the 10-block route, we know you're bound to see some Visual Arts alumni among the artists—like Andrea Soos. Remember to bring water and put on the sun block!
For music fans, the Victoria Summer Music Festival is always a must-see. Running July 26 to August 11, VSMF artistic director & School of Music professor Arthur Rowe has once again lined up a spectacular mid-summer festival, featuring six exciting evenings of glorious music introduce new, award-winning talent as well as favourite performers from past seasons. Join the Lafayette String Quartet on July 28 in UVic's Phillip T Young Recital Hall as they begin their 30th anniversary season in their home town, with a performance that will include Haydn Op. 33, No. 2 (Joke), Flothuis Quartetto II, and the Ravel String Quartet. Also appearing will be returning favourites Gary Karr and Harmon Lewis (celebrating the 20th anniversary of Basses Loaded), violinist Scott St John, and the Duke Piano Trio, as well as newcomers Cecilia String Quartet, Ensemble Made in Canada piano quartet, and mezzo-soprano Anita Krause.
Blue Bridge Repertory Theatre continues its summer season with the zany comedy Animal Crackers. A hallmark of Marx Brothers lunacy when it premiered on Broadway in 1928, audiences flocked and critics applauded the antics of Captain Spaulding and company at Mrs. Rittenhouse's ritzy weekend gathering. Join Groucho, Chico, Harpo, Zeppo and their perennial foil Mrs. Rittenhouse as they tear the stage up with anarchic fun and song. Animal Crackers runs August 2 to 14 at the Roxy, 2657 Quadra Street (at Hillside). Tickets $29-$51.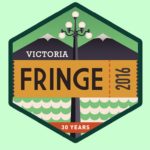 The Victoria Fringe Festival is celebrating its 30th anniversary from August 22 – September 4 this year. Hands down one of the city's favourite festivals of any kind, the Fringe takes over the city every summer for an 11-day celebration of live performance from around the world, featuring an eclectic mixture of spoken word, drama, musicals, comedy, magic, music, theatre for young audiences and more. While the schedule for this year hasn't been announced yet, the Fringe is always full of Phoenix students and alumni! Watch for more details later in August.
Out of town, School of Music professor Patrick Boyle appeared at the Rochester International Jazz Festival this week. As one of the "friends" in the Jeff Johnston & Friends band, Boyle will be part of the televised "Oh Canada" series featuring nine Canadian jazz groups being filmed for national broadcast on PBS stations at a later date. The inaugural "Oh Canada" series, presented by The Canada Council For The Arts, will feature nine leading jazz artists and groups from Canada including Quinn Bachand's Brishen, Kent Sangster's Obsessions Octet, Jon Ballantyne Trio, Elizabeth Shepherd, Mike Murley Trio, Marianne Trudel Trio + Special Guest Ingrid Jensen, Jeff Johnston & Friends, Pugs and Crows, and Mike Herriott Quartet.