Spring has sprung and there's no better way to mark the return of the leaves than with some exciting book news from Department of Writing graduates. (Get it? Books, leaves, pages . . . ah, never mind.)
First up is news that recent MFA Arleen Paré is launching her second book of poetry this month. Lake of Two Mountains. Published by Brick Books, Lake of Two Mountains is described as "a portrait of a lake, of a relationship to a lake, of a network of relationships around a lake. It maps, probes and applauds the riparian region of central Canadian geography that lies between the Ottawa and the St. Lawrence Rivers."
Paré's first book, Paper Trail, won the 2008 Victoria Butler Book Prize and was shortlisted for the 2010 Dorothy Livesay BC Book Prize in Poetry. She'll be launching Lake of Two Mountains alongside authors Jane Munro, Joanna Lilley and Karen Enns at 8pm Tuesday April 29 at Open Space (510 Fort Street). The event will be hosted by Kitty Lewis, with a  Q&A  session will be facilitated by Sara Cassidy.
The first book of poetry by Garth Martens was also recently released. His Prologue for the Age of Consequence (House of Anansi) offers an elemental world both beautiful and severe, where characters assume a collective status both emphatically human and radically mythic. While his Prologue is about Alberta's tar sands industrial project, and the men who work in them, these are poems of great philosophical ambition with a startling ethical and psychological reach.
Better still, Martens will be launching his book alongside fellow Writing alum Gillian Wigmore, who will whose debut book Grayling is described by no less than retired Writing professor Jack Hodgins as "a spirited journey story I found as irresistible as the powerful river that carries us through the beautiful and treacherous northern landscape." Grayling is released through the venerable Mother Tongue press.
Join both Martens and Wigmore for their launch celebration at 7:30pm Thursday, April 3, at Russell's Books (734 Fort Street).
Also on deck for his debut novel is MFA alum Aaron Shepard. He'll be launching When Is A Man on April 8. Described by publishers Brindle & Glass as "an original debut novel that is meditative, raw, and exuberant in tone, Shepard's When is a Man offers a fresh perspective on landscape and masculinity." You can read our full interview with Shepard here before joining him to celebrate the release of When is a Man at the reading and launch party from 7-9pm Tuesday, April 8 at the Copper Owl, 1900 Douglas Street in Victoria. The event will be hosted by Writing professor David Leach. Shepard will also be participating in the At the Mike: Fiction Night! (alongside guest authors M.A.C. Farrant and Margaret Thompson) at 7pm Tuesday, April 15, at Russell's Books, 734 Fort.
Congratulations go out to Writing grad Marjorie Celona for making the prestigious Sunday Times EFG Short Story Award shortlist—which is the richest story prize in the world! Celona is up against five other writers—including two Pulitzer Prize winners—for this hefty £30,000 prize. (But the runners-up will receive £1,000 each, so that's okay too.) The winner will be announced on April 4. For those keeping track, Celona's first novel Y was heralded as a stunning debut back in 2012.
Further congratulations to Writing grad and novelist-on-the-rise D.W. Wilson for making the Amazon First Novel Award shortlist with his Ballistics (Hamish Hamilton Canada). Wilson has continued to earn fans and critical acclaim alike since the publication of his short story collection Once You Break A Knuckle—which includes the "The Dead Roads", the story that earned him the 2011 BBC National Short Story prize. Alongside Marjorie Celona, Wilson was also selected for 2013's prestigious Waterstones Eleven list in the UK.
More prize-winning news from the Department of Writing: MFA candidate and filmmaker Connor Gaston just won "Best College Short" at the 2014 Phoenix Film Festival in April for directing the 2013 Writing 420 class project, 'Til Death. This is the fourth prize for 'Til Death, which continues to attract attention wherever it screens.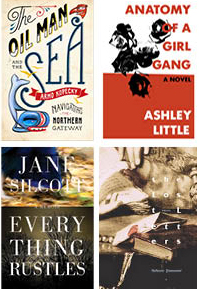 Writing grads are well represented among the nominees for the forthcoming 2014 BC Book Prizes. Two alum are both nominated for the Hubert Evans Non-Fiction Prize: Arno Kopecky made the shortlist for The Oil Man and the Sea, as did Jane Silcott for Everything Rustles. Meanwhile, Ashley Little has been named in two different categories: the Ethel Wilson Fiction Prize for her novel Anatomy of a Girl Gang and the Sheila A. Egoff Children's Literature Prize for The New Normal. Finally, Catherine Greenwood is up for the Dorothy Livesay Poetry Prize for The Lost Letters. (Also noted in the fine print were faculty member Lynne Van Luven and instructor and alumnus Steven Price as judges in the non-fiction and fiction categories, respectively.) The winners will be announced at the 30th Annual Lieutenant Governor's BC Book Prizes Gala on Saturday, May 3, at the Renaissance Vancouver Harbourside Hotel. British Columbia's Lieutenant Governor, the Honourable Judith Guichon, OBC, will be in attendance.

Acclaimed Deepwater Vee poet, MFA grad and occasional Department of Writing instructor Melanie Siebert was announced as the winner in April of the inaugural poetry prize from the online Lemon Hound with her poem "Thereafter." Noted poet and prize judge Rae Armantrout had this to say about Siebert's poem: "Every sentence in 'Thereafter' is interesting . . . . It's as if we're listening to the voices of the damned ('Dante's goddamn mike was open') and they're our voices, just skewed enough that we notice what we've been saying all along . . . . In this poem our own language comes back to bite us. If only we could wake up." Visit Lemon Hound to read Siebert's poem.
While we're talking about literary prizes, we'd be remiss if we didn't mention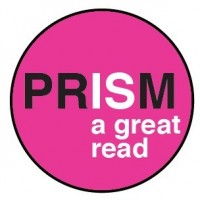 that our Writing grads are all over the 2014 PRISM International Poetry & Fiction Contest winners list.
The first place Fiction winner is Cathy Kozak and the first place Poetry winner is Jordan Mounteer. First runner-up in Poetry went to alum Kyeren Regehr and the Fiction runner-up went to Leah Jane Esau. And second runner-up in the annual PRISM Creative Non-fiction Contest went to Writing grad Jenny Boychuk for her piece, "Notes on Breath". (Judge and Can-lit biggie Timothy Taylor described Boychuk's piece as "A difficult set of family relationships is unwoven and revealed in the process of an episodic meditation on breathing.")
Speaking of Writing MFA alum Kyeren Regher, she has also been selected as the only Canadian represented in the U.S.-based collection Best New Poets 2013. (Of course she's one the best—she came from UVic!) Other first books for Writing grads: Cara-Lyn Morgan just released her book of poetry What Became of My Grieving Ceremony with Thistledown Press, and Colin Fulton's book of poetry Life Experience Coolant was recently published by BookThug.
Finally, current Writing undergrad Sheldon Seigel has been named as one of the 10 finalists for the infamous 3-Day Novel Contest organized by Geist magazine and Anvil Press. Siegel is among the five Canadian finalists for the 2013 prize—and he was also profiled as a contestant on CBC's Canada Writes site, where he shared some humourous insights in both his entrance and exit interviews.
As Canada Writes reports, "the last time we spoke with Sheldon was in early September when he had just finished his first writing marathon. Sheldon was zonked, but happy. He called the experience 'horrendous, spectacular, cathartic, shocking, and enlightening.' We thought we would ask him now, with time and some perspective, how he feels about being shortlisted: '… I'm still shocked that I survived the contest weekend. I have since read my story and found it to be surprising. Perhaps that is because I don't remember writing half of it! It was indeed a wonderful and horrible experience, one that paid incredible dividends in terms of literary growth and a stronger bond with my dog.'"
You can also hear an interview with Seigel on this episode of CBC's All Points West.
The winner of the 3-Day Novel Contest will be announced later this week.