While the semester has only just begun, we're already looking at a pretty full agenda of Fine Arts events for the fall. Below you'll find the September lineup, but be sure to check what's happening in October, November and December as well.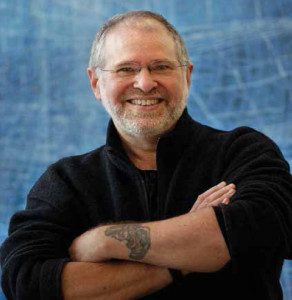 • The first Visiting Artist talk in the Department of Visual Arts has already come and gone—featuring independent critic and curator Saul Ostrow, also the art editor at large for Bomb Magazine—but they'll have more great artists coming in once they get names and dates finalized. Also over in Visual Arts, busy professor Paul Walde is curating the out-of-town exhibit Fictive Realities at the Richmond Art Gallery through to November 3. Presenting new work by five artists working in such technologies as interactive digital projection, artware, video mediated sculptural installation, as well as good old fashioned storytelling, this exhibition literally and figuratively projects alternate visions of our reality while drawing attention to the fictions we inhabit in our everyday lives. Participating artists include Michelle Gay, Steve Lyons plus UVic Writing professor Lee Henderson and Visual Arts instructors Doug Jarvis and Peter Morin.
• Also busy off campus is Aventa Ensemble artistic director and School of Music instructor Bill Linwood, who is presenting the world premiere opera Marilyn Forever. Based on aspects of the life of actress Marilyn Monroe, and written by renowned British composer Gavin Bryars with a libretto by local author and poet Marilyn Bowering, Marilyn Forever is set in the passage between life and death, revealing the essence of a life committed to the ideals of beauty and love, in a world without values. While Linwood is conducting the Aventa Ensemble, the production is directed by Canadian stage director Joel Ivany, with Faroe Island's premiere vocalist Eivør Pálsdóttir performing the role of Marilyn and Thomas Sandberg performing "The Men" in Marilyn's life.
Marilyn Forever runs 8pm Friday & Saturday, September 13-14 at the McPherson Playhouse. Pre-performance talk at 7pm. Tickets $42.50.
• School of Music faculty member Alexandra Pohran Dawkins is exercising her "Poetic License" in this Faculty Concert, featuring herself on oboe and English horn with guests Jane Hayes (piano) and Catherine Lewis (soprano). She'll be offering an arrangement of songs by Schumann and Dvořák, as well as newly created work with Department of Theatre professor and local actor Jan Wood. While "poetic license" can be loosely defined as a deviation from convention in order to achieve a desired effect, there is more than one deviation in this concert, says Pohran Dawkins. "In addition to performing music that was intended for the oboe or English horn, I have included pieces that were not originally written for my instruments. An added element is the improvisation based on the poetry of the songs featured in the concert, taking the deviation from convention one step further."
Poetic License begins at 2:30pm Sunday, September 15, in the Phillip T. Young Recital Hall. Tickets are $13.50 & $17.50.
(Actually, the School of Music has a number of concerts lined up this month, including a guest lecture and pair of performances by visiting artist and world-renowned German trombonist Abbie Conant. Be sure to visit their concert schedule for full details.)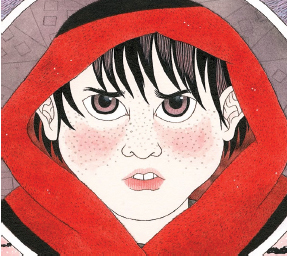 • The long-running Open Word: Readings and Ideas series returns for another season of collaboration between the Department of Writing and Open Space. First up is multi-talented comics artist, illustrator, sculptor and musician Geneviève Castrée, who will return to Victoria to discuss the art of comics with Writing professor and graphic novel whiz Lee Henderson. Her latest book, Susceptible (Drawn & Quarterly) is described as "an autobiographical trans-Canadian exploration of identity."
Geneviève Castrée speaks at 3pm Tuesday, September 17, in room A150 of the Visual Arts Building (free), and again at 7:30pm on Wednesday, September 18, at Open Space, 510 Fort Street (by donation).
• Guest trombonist Abbie Conant will be visiting the School of Music this month to present on "New dimensions: A trombonist's journey from suppressed orchestra musician to music theatre"—in fact, she'll have three events over three days, September 18 – 20 in the Phillip T. Young Recital Hall. Together with her husband—the award-winning composer William Osborne—they have a common goal: to explore new dimensions of performance art and create substantial music theatre and multi-media works. During their visit to UVic, Conant—Professor of Trombone at the Staatliche Hochschule für Musik in Trossingen—will perform two works of experimental music theatre composed by Osborne as well as present the free lecture, Alone among men: my relationship with the Munich Philharmonic (8pm Wednesday, September 18 in the Phillip T. Young Recital Hall). Her performance of Music for the End of Time (for trombone, video and quadraphonic electronics) is based on the Book of Revelation (8pm Thursday, September 19, PTY, by donation), while the world premiere of Aletheia (8pm Friday, September 20, PTY, by donation) focuses on an opera singer who can't bring herself to go out and perform; while the process explores conceptions of artistic authenticity and the relationship of the artist to society, the work alludes to the life of filmmaker, media artist and cultural critic Theresa Duncan, who died by suicide in 2007 at the age of 43.
• Join the Department of Writing and the editorial team of Concrete Garden as they celebrate the launch of the fall issue of this student-created sustainable urban living magazine. Hot off the presses, the Fall 2013 edition features flavourful stories about people finding sustainable food to grow and eat, from BC to Bolivia. Tasty sustainable snacks plus Phillips Beer, a great selection of door prizes and copies of the latest issue equals an event not to be missed.
Concrete Garden launches 7 to 9pm Thursday, September 19 at Cenote Restaurant & Lounge, 768 Yates.
• With a focus on "Contemporaneity Then and Now", the 9th Annual History in Art Faculty Research Symposium will offer an interdisciplinary lineup of speakers, including Lynda Gammon and Peter Morin (Visual Arts), David Leach (Writing) and Caroline Riedel (UVic Art Collections), in addition to History in Art's own Erin Campbell, Victoria Wyatt, Anthony Welch, Martin Segger, Catherine Harding and Allan Antliff. The keynote speaker at this day-long event is Orion Lecturer Terry Smith, the Andrew W. Mellon Professor of Contemporary Art History & Theory at the University of Pittsburgh. Dr. Smith will be speaking on "World-Picturing in Contemporary Art & Culture."
The History in Art Faculty Research Symposium Contemporaneity Then and Now runs
10:30am-5pm Friday, September 20, in the Cadboro Commons Building. Free & open to the public.
• Also on September 20 is a concert by renowned Canadian pianist Roger Admiral, who will be playing new works at Open Space—including "Pillar of Snails", a piece by School of Music professor Christopher Butterfield. (Admiral will also be returning in March 2014 to play with the Victoria Symphony.) Hear him at 8pm Friday, September 20, at Open Space, 510 Fort Street. Tickets $10/$15.
• Visual Arts alum & frequent face around campus Jackson 2Bears has been named the 2013/14 Audain Professor of Contemporary Arts of the Pacific Northwest for the Department of Visual Arts, and he's the next Visiting Artist to speak on September 25 about his work as a Kanien'kehaka (Mohawk) multimedia artist. 2bears has exhibited his work in solo and group exhibitions nationally and internationally, and is one of nine contemporary artists invited to participate in the forthcoming group exhibit, Ghost Dance: Activism. Resistance. Art. at Toronto's Ryerson Image Centre.
Visiting Artist Jackson 2bears speaks 8pm Wednesday September 25, in room A162 of the Visual Arts building.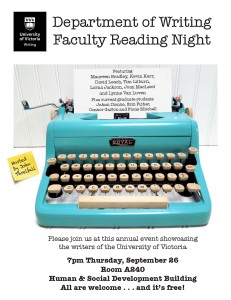 • Up next is the Department of Writing's Annual Faculty Reading Night. Join permanent Writing faculty and a selection of current Writing graduate students for this zesty annual reading event, featuring Maureen Bradley, Kevin Kerr, David Leach, Tim Lilburn, Lorna Jackson, Joan MacLeod and Lynne Van Luven. Also on deck will be graduate students JoAnn Dionne, Erin Fisher, Connor Gaston and Fiona Mitchell, all hosted by Fine Arts communications honcho John Threlfall. This evening is always guaranteed to enlighten and entertain!
The Annual Writing Faculty Reading Night runs 7-9pm Thursday, September 26 in HSD A240 . . . and it's free (of course).
• That same night—September 26—also sees the 8th Annual Lafayette Health Awareness Forum, sponsored by the Lafayette String Quartet. This year's topic is "Aging well: What you can do today!" Guest speakers Dr. Scott M. Hofer and Dr. Stuart MacDonald (both of UVic's Department of Psychology), plus Dr. Dorothy Williams, Chief of Staff for South Island at VIHA, will look at questions like, do lifestyle factors delay, or even prevent, age-related declines in memory and health? How will aging look in the future? Will recent generations have more health risks than earlier born generations? We know from a number of longitudinal and intervention studies that engagement in physical, mental, and social activities have important influences on cognitive aging and overall health. While physical and cognitive activity, social engagement, and other health behaviours are important factors in maintaining cognitive and physical functioning over the long term, these same factors matter on a daily basis. Being physically active today is related to your cognitive functioning and well-being today. In this sense, aging well is something we can do on a daily basis.
The 8th Annual Lafayette Health Awareness Forum runs 7-9pm on Thursday, September 26, in UVic's David Lam Auditorium. To reserve a seat, contact lafayettehealth@shaw.ca.