First he shared a Leo Award for the Department of Writing web series Freshman's Wharf, then Daniel Hogg earned a second Leo nomination for his own short film, Woodrow Without Evelyn. There's also his current Floodplain film project, for which he and fellow Writing alum Jeremy Lutter were accepted as one of four teams in the 2012 National Screen Institute Drama Prize, plus his Praxis Screenplay finalist berth and the two production grants he received.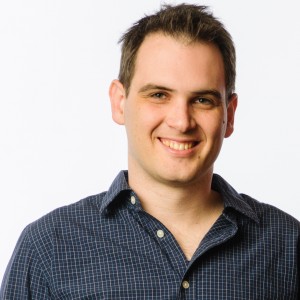 Now, Hogg—a film production and digital media staffer for the Faculty of Fine Arts—has been selected by the National Screen Institute Canada and Corus Entertainment as one of five inaugural projects selected for Script to Screen, a development fund partnership with Corus' Western Canada pay TV service, Movie Central and the Winnipeg-based NSI. Hogg's new project is titled Rip My Heart Out, and Script to Screen will provide "robust funding, creative support and industry guidance to fully develop feature film concepts."
The selected applicants were recently announced at the Whistler Film Festival, following the application process which started in June. But Hogg isn't the only winner with connections to UVic's acclaimed Department of Writing: also among the five is alum Ben Rollo, who seems to have plans to develop the buzz–building movie he wrote, Joanna Makes a Friend, into more than just a short film. (For those keeping track, Joanna was directed by longtime friend and collaborator Lutter—and Hogg and Lutter's Floodplain is based on a short story by fellow Writing grad D.W. Wilson. And Joanna took Lutter to the Cannes Film Festival recently, as well as winning awards at the Whistler and Victoria fillm fests.)
"We were overwhelmed with the quality of Canadian talent that submitted projects and, as we hoped, Script to Screen is connecting with fresh voices in the film community," said Corus Entertainment's Jocelyn Hamilton in a press release. "With the NSI, we look forward to providing support and guidance to the selected projects and creating fully formed scripts ready for packaging."
"Script to Screen has been an exciting venture and NSI has enjoyed collaborating with Movie Central to introduce this new program," said Melissa Kajpust, Director of Programming, National Screen Institute. "The calibre of submissions was extraordinary . . .  I am delighted with the final five projects and look forward to working with these talented individuals over the next year."

A Victoria native, Hogg has been writing, directing and producing short films for over a decade, and mentoring film students for the past eight years, and in that time, he's discovered the best form of screenwriting procrastination is to crew other filmmakers shorts and features.  As a director of photography on over 35 short films and award-winning music videos, his work has broadcast nationally on Much Music and its affiliate channels, screened in festivals across North America, and been represented in several regional award-winners and nominees. Daniel completed UCLA's Professional Program in Screenwriting.
Locally, the Victoria Film Festival commissioned Daniel as one of eight filmmakers to make a short documentary exploring the relationship between the arts and the City of Victoria to screen in the 2012 festival. Other creative contributions include cinematography for the 2008 & 2009 winners of Best BC Music Video at the Okanagan International Film Festival, 2008 & 2010 Best Music Video Leo Nominees, and a Cinevic FilmSlam win for Best Cinematography 2009. He spent seven years as a tenor in the internationally renown UVic Chamber Singers, and with them performed concerts in sixteen countries on five continents. Daniel currently performs with Vox Humana, Victoria's premiere chamber choir, and fronts local rock act Empire Monday.