The ever-popular Visiting Artist free lecture series is back once again, presenting a fascinating series of local, national and international artists and cultural figures guaranteed to make you think. Organized this year by new associate professor Paule Walde and presented by the Department of Visual Arts, we've already seen the first lecture of the fall 2012 season—Visual Arts grad and current Thompson Rivers University sculpture and intermedia professor Doug Buis—but there's a full schedule of artists slated to run through November.
Up next is Nicholas Galanin, the 2012/13 Audain Visiting Professor in Contemporary Arts of the Pacific Northwest. Born in Sitka, Alaska, Galanin is a multi-disciplinary Tlingit/Aleut artist who has struck an intriguing balance between his origins and exploration in new perceptual territory. Galanin studied at the London Guildhall University, where he received a BFA with honours in Jewelry Design and Silversmithing, and at Massey University in New Zealand earning a Master's in Indigenous Visual Arts. Valuing his culture as highly as his individuality, Galanin has created an unusual path for himself by deftly navigating "the politics of cultural representation" and balancing both ends of the aesthetic spectrum. Hear him speak at 8pm Wednesday, September 19, in room A162 of the Visual Arts building.
The following week sees a special double bill of visiting Orion Lecturer Luigi Ferrara and Irish installation artist Susan MacWilliam. Ferrara—an acclaimed architect, designer, entrepreneur, educator and director of the Institute Without Boundaries—comes to us as part of his participation in History in Art's annual Faculty Research Symposium (more on that below). MacWilliam—a noted Belfast artist who has an ongoing study of significant events in the history of paranormal research—is in town for a pair of shows at Open Space, F-L-A-M-M-A-R-I-O-N and Persistent Personalities. Ferrara speaks at 6:30pm followed by MacWilliam at 8pm Wednesday, September 26, in room A162 of the Visual Arts building. There will even be a bar on hand so attendees can get a drink between sessions!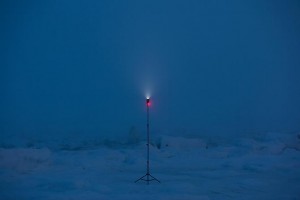 After that comes Ottawa-based photo and installation artist Andrew Wright. An assistant professor of visual art at the University of Ottawa, Wright's work is described as "multi-tiered inquiries into the nature of perception, photographic structures and technologies, and the ways we relate to an essentially mediated and primarily visual world." With linkages to practices as diverse as Alfred Stieglitz and Iain Baxter& (with whom Wright worked in the '90s), Wright's use of photography is decidedly non-conventional as it eschews lyricism and traditional pictorial aims. The award-winning artist and six-time Sobey nominee has exhibited both nationally and internationally, participated in residencies including the Banff Centre and Braziers Workshop (U.K.), as a war artist with the Canadian Forces Artist Program aboard Canadian warship H.M.C.S. Toronto and is the founding Artistic Director for Contemporary Art Forum Kitchener and Area. Hear him talk at 8pm Wednesday, October 3, in room A162 of the Visual Arts building.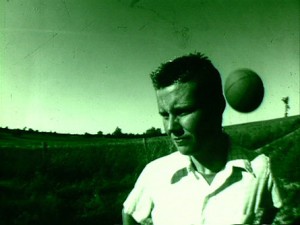 Following up the next week is Toronto video and installation artist
Deirdre Logue. Her performance-based film, video and installation works are self-portraits uniquely located between comfort and trauma, self-liberation and self-annihilation. By using domestic objects and spaces to contrary ends, Logue's works capture gesture, duration and the body as both subject and object. Her practice is not production or "master narrative" driven nor is it dependent on the use of tools typically applied in conventional film and video; rather her work is made in a direct move away from an industry model and is expressly personal, emotional and political. Solo exhibitions of her award-winning work have taken place in Canadian, American and European film festivals.   Deirdre is also the co-founder and director of the Feminist Art Gallery in Toronto where she lives and works. See what she's all about at 8pm Wednesday, October 10, in room A162 of the Visual Arts building.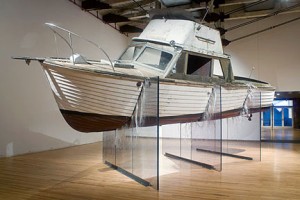 Still to be confirmed is the actual date in October when noted curator Denise Markonish will be visiting.  Markonish is the curator at MASS MoCA, where she has curated the exhibitions Petah Coyne's Everything That Rises Must Converge; Inigo Manglano-Ovalle's Gravity is a force to be reckoned with; and These Days: Elegies for Modern Times and Badlands. Markonish has also curated exhibitions at Artspace (New Haven, CT), the Fuller Museum (Brockton, MA) and the Main Line Art Center (Haverford, PA), and has taught at University of New Haven, Stonehill College and the Rhode Island School of Design. Markonish recently completed Oh! Canada, one of the largest survey shows of Contemporary Canadian Art ever presented outside of Canada. Once the date is set, Markonish will also be in room A162 of the Visual Arts building.
Come November, you can expect a lively evening with well-known British art critic Barry Schwabsky.
The London-based Schwabsky is the art critic for The Nation and has been writing about art for the magazine since 2005; his essays have appeared in many other publications, including Flash Art (Milan), Artforum, the London Review of Books and Art in America. His books include The Widening Circle: Con­sequences of Modernism in Contemporary Art, Vitamin P: New Perspectives in Painting and several volumes of poetry. Schwabsky has contributed to books and catalogs on artists such as Henri Matisse, Alighiero Boetti, Jessica Stockholder and Gillian Wearing, and has taught at the School of Visual Arts, Pratt Institute, New York University, Goldsmiths College (University of London) and Yale University. Hear him at 8pm Wednesday, November 7, in room A162 of the Visual Arts building.

Our final Visiting Artist of 2012 will be New Yorker Brendan Fernandes.
Born in Kenya of Indian descent, Fernandes immigrated to Canada in 1989, then completed the Independent Study Program of the Whitney Museum of American Art (2007), earned a BFA from York University (2002) and his MFA from the University of Western Ontario (2005). He has exhibited nationally and internationally, including exhibitions at the Solomon R. Guggenheim Museum, the Museum of Art and Design (New York), the Musée d'art contemporain de Montréal, the National Gallery of Canada, Mass MoCA, the Andy Warhol Museum, Deutsche Guggenheim, the Third Guangzhou Triennial and the Western New York Biennial through The Albright-Knox Art Gallery, among others. Currently splitting his time between Toronto and New York, Fernandes has participated in numerous residency programs including The Canada Council for the Arts International Residency in Trinidad and Tobago (2006), The Lower Manhattan Cultural Council's Work Space (2008) and Swing Space (2009) programs, and invitations to the Gyeonggi Creation Center at the Gyeonggi Museum of Modern Art, Korea (2009) and ZKM, Karlsruhe, Germany (2011). Catch him at 8pm Wednesday, November 21, in room A162 of the Visual Arts building.
There will be a new slate of Visiting Artists in 2013. Stay tuned for details!