Victoria's annual Fringe Festival is on now through to September 2, and as usual, Phoenix students and alumni are well-represented among the 56 shows on view.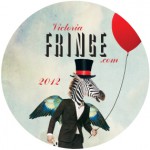 With a comprehensive, hands-on theatre program like the one we have here at UVic, it's no wonder the the Fringe once again features scores of productions with so many of our students and alumni involved. Whether acting, writing, directing, designing, managing backstage or running the festival, our students seem to be everywhere. Pick up a program guide and your $5 Fringe button, and don't miss your chance to see what our talented alumni and students are doing!
• Beautiful Obedient Wife, by Alexa Gilker and directed by Sandi Barrett. Featuring Randi Edmundson, Mik Byskov, Erin Sterling, Trevor Hinton and Kieran Wilson, with design and production work by Kendra Terpenning, Carly Mackay, Breanna Wise, Simon Farrow and Sarah Watson.
• Bookworm, dramaturged by TJ Dawe.
• Story Theatre's Aladdin's Secret Voyage and The Great Beanstalk Conspiracy, by James Leard, with design by Patricia Reilly and featuring David McPherson.
• Akward Hangouts of History, with Graham Roebuck.
• Impulse Theatre's The Damned Girl, directed and designed by Andrew Barrett with set and lighting design by Paphavee Limkul. Including Hayley Feigs, Chelsea Graham, Hayley McCurdy, Kathleen O'Reilly, Keshia Palm, Sarah Sabo, Levi Schneider, Staci Sten, Ali Trainer and Nicola Whitney-Griffiths, with production work by Imogen Wilson, Kimberly Black and Kaeden Derksen.
• Theatre SKAM's Hello, My Name is Matthew Payne, by Matthew Payne, including designs and production work by Max Johnson.
• Keep It Simple's Henry V, adapted by David Chrtistopher, featuring Andrew Wade.
• My Aim Is True, by Meghan Bell. Directed by Mika Laulainen, designed by Jessica Wong, with music composition by Chris Ho and featuring Alysson Hall. My Aim is True was first performed at the Phoenix FIND Festival back in 2010.
• SNAFU Dance Theatre's Little Orange Man, by Ingrid Hansen.
• Wind in the Pines, featuring Ayumi Hamada. This one comes all the way from Tokyo!
• Alone, featuring Alex Frankson and David McPherson.
• The Night the Knight Learned Wrong from Right, by Andrew Gillott, including Melissa Taylor, Keshia Palm, Ali Trainer, Sharmila Miller and Joey Baumgartel.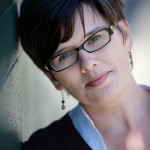 And Victoria's Fringe Festival is produced by stellar Phoenix alumna Janet Munsil, noted playwright and the artistic director of Fringe hosts Intrepid Theatre. In other news about the marvelous Ms. Munsil, she has adapted Jane Austen's famed novel Pride and Prejudice for acclaimed company Theatre Calgary. This adaptation, directed by fellow Phoenix alum Dennis Garnhum, will hit Theatre Calgary's boards in October this year.