While the writer of this blog will soon be out camping around Vancouver Island with his family and hoping for steady sunshine, far more interesting summer plans are in the works for various members of the Fine Arts faculty.
Music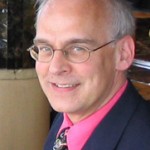 After meeting with the Society for Music Theory's program committee in Louisville, Kentucky, and taking a research visit to Berlin and the Stuttgart area, professor Harald Krebs will participate in the Vancouver International Song Institute, as well as finish editing a collection of essays on Bartók's string quartets for Oxford University Press (co-edited by fellow Music prof Dániel Biró).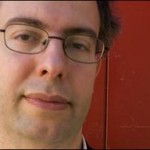 Speaking of Dániel Péter Biró, he really knows how to rack up the air miles—as well as teaching workshops on electronic music and on rhythm, extended techniques and notation with the Meitar Ensemble in Kiryat Ono, Israel, and lecturing on the history of Jewish Torah cantillation signs (the te'amim) at the Genootschap voor de Joodse Wetenschap—that's the Dutch Society for Jewish Studies—he'll be visiting the Netherlands to conduct field recordings of Jewish and Islamic chants. That's all on top of teaching at the Matrix Academy for Electronic Music in Amsterdam, as well as leading colloquia at the Harvard Summer Composition Institute. Did we mention that Dániel's composition Vayiru Et (And They Saw) Version II will also be performed by the Meitar Ensemble at the Center for New Music and Technology in Tel Aviv? Geez, someone get this guy his own plane.
Visiting professor Suzanne Snizek will be busy writing a chapter for an interdisciplinary book on the larger subject of wartime captivity, to be published in the coming academic year by Armand Colin (Paris). "My particular subject is music written during WWII British Internment," she says. Suzanne will also be recording a CD with some School of Music colleagues, along the theme of "suppressed music"—that is, composers who were suppressed by the Nazi regime. "The CD will include works by composers Leo Smit, Hans Gál, Franz Reizenstein, and Petr Eben. Several of these works have never been recorded since they have not been fully recovered into the standard repertory. However, as fantastic pieces of music, they deserve to be heard by contemporary audiences. I am particularly excited about this project, which is the culmination of several years of performing these works here in Canada as well as in London and Paris."
Music Education prof Mary Kennedy will be attending and presenting at the International Society of Music Education Conference in Thessalonika, and also at the MISTEC Commission meetings in Komotini, both in Greece. Gosh, has anyone noticed that these kind of conferences are never held in exotic destinations like, uh, Powell River or Port Alberni?
Jazz prof Patrick Boyle will be recording his fourth solo album—"a Christmas cavalcade" titled Boogie on the Housetop, set for a December 2012 release—on which he'll be performing all of the instruments (voice, bass, drums, guitars, horns). He was also commissioned to compose "Secret Embrace for Percussion Duo" for the 2012 Sound Symposium in St. John's, Newfoundland, where it will premiere with percussionists Rob Power and Ed Squires. Patrick is also writing a book documenting the history of jazz in Newfoundland, which he'll be researching this summer, and he's been invited to present a night of silent film music in Iqaluit, Nunavut, in August. "Should be a fun summer!" he says.
The always busy Benjamin Butterfield will be, not surprisingly, quite busy this summer. After taking the stage with his wife (and School of Music sessional voice instructor) Anne Grimm in his brother (and fellow School of Music prof) Christopher Butterfield's Contes pour enfants pas sages with Toronto's Continuum in June, Ben will be performing with the Bach Choir of Bethlehem Bach Festival (a CD release of St. John Passion), the Seattle Symphony (debuting Mozart's Requiem), the Yellow Barn Chamber Music Festival (recording Mahler's Das Lied von der Erde) and the Victoria Philharmonic Choir, as well as teaching at the Opera on the Avalon summer opera program, Vancouver International Song Institute (where he'll also do some Art Song research), and doing Masterclasses with the Victoria Conservatory of Music Summer Vocal Academy. Whew!
Writing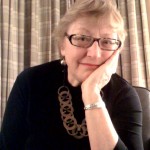 After attending the Canadian Creative Writers and Writing Programs conference at Toronto's Humber College earlier this summer, Acting Dean Lynne Van Luven will be conducting research for a new project on euthanasia and health care in Canada over the rest of the summer. And, of course, getting up to speed on her Deanly duties.
Sessional instructor Christin Geall also presented at the CCWWP, and appeared with
fellow Writing prof David Leach at the Canadian Creative Nonfiction Collective's conference in Vancouver. For the rest of summer, Christin will be based on the coast of Maine, where she's leading a workshop at her alma mater's Stone House at the University of Southern Maine. (Enjoy the lobster!) She'll also be joining a writer's retreat at the Barred Owl Retreat in Massachusetts.
Speaking of David Leach, after co-leading the panel on "time and nonfiction writing" at the annual CNCC in Vancouver with Christin Geall, he'll be locking himself away in order to finish a draft of his forthcoming book about the kibbutz movement in Israel, Look Back to Galilee: Stumbling Toward Utopia in a Divided Land . . . uh, after he gets back from hiking the North Coast Trail in Cape Scott Provincial Park, that is. Can't wait to read the book? You can follow his blog about it.
Sessional instructor Sally Stubbs is busy with a few projects: Kid Gloves, a new play about Canada's first women police officers, which will have its world premiere in November 2012 at Vancouver's Firehall Arts Centre—in conjunction with the 100th anniversary of women policing in Canada, no less. (Canada's first women officers—Constables Lurancy D. Harris & Minnie Miller—were sworn into the Vancouver Police Department in 1912.) She'll be workshopping that piece this summer, as well as having a public reading. Sally has also been invited to co-present a Canadian panel on "Creative Readings from Research-based Theatre" at the Women Playwrights International Conference in Stockholm, Sweden, in August; as well as Kid Gloves, her "embryonic project" Mrs. Finley Has Arrived (what she describes as "my first attempt at a musical") will be featured in this presentation. Finally, she'll also be working on a commission for Vancouver's Green Thumb Theatre for young people; tentatively entitled The Cure, the play is scheduled to receive a workshop school tour next season.
After spending time at the Playwrights Colony in Banff back in May, workshopping her new play What To Expect (set to premier at the Alberta Theatre Project's annual festival of new work in March 2013), Siminovitch Prize-winning playwright and Writing prof Joan MacLeod also has a recently reworked version of her very first professional play—a chamber opera of The Secret Garden that originally opened in 1985 at Comus Music Theatre in Toronto—which will be remounted at Trinity College in London and then at The Banff Centre in August. After that, she plans to head off on her boat and write for three weeks in Desolation Sound, which she describes as "always the most productive and serene and rich part of my summer!"
Joan has a long history with the Playwrights Colony. "I've workshopped all 10 of my plays at the colony," she says. "It's a vital part of my process—the chance to work with some of the best actors, directors and dramaturges in the country. And most of all I love the opportunity to hang out with other playwrights from coast to coast in those beautiful mountains." One feature of the colony that keeps her going back is its support of both emerging and senior playwrights. "This year, Dave Brock—who I taught in my first year here at UVic back in 2004/05—will be part of the colony for the first time. He graduated from our program in 2006, so that also feels just right."
Stay tuned for what's happening for the faculty in Visual Arts, History in Art and Theatre.