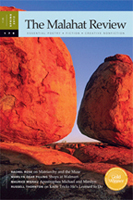 It's a double-literary launch event Tuesday night when both The Malahat Review and the Department of Writing undergraduate journal This Side of West team up to share a night of words and readings.
Featured readers for the night include the likes of recent Charles Taylor Prize for Literary Non-Fiction short-lister Madeline Sonik, the Malahat's own 2012 P.K. Page Founders' Award for Poetry winner Patrick Friesen, 2011 PRISM fiction winner Erin Frances Fisher, plus writers Karen Enns, Charlotte Helston, Simone Littledale, Amanda Merritt and Chelsea Thompson.
While the Malahat is primarily pushing their latest issue (#178, available at the cover price), they'll also have special back-issues on sale for just $1 each—including #170 featuring Lorna Crozier,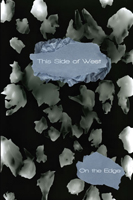 Patrick Lane and Aesthetic Kinship, #165 focussing on "The Green Imagination" and #160: "Robin Skelton: Marking our Anniversary in Tribute."
Don't miss out on the special night celebrating talent both established and emerging, starting at 7pm on Tuesday May 15 at The Well, 821 Fort. Admission is free . . . so be sure to pick up a copy of both issues!