The last week of May is looking busy for Department of Writing faculty and alumni. Maybe it's that classic summer-reading push, or maybe they just have a bit more time now that the busy semester is over.
Associate Dean of Fine Arts Lynne Van Luven will be appearing At The Mike on May 29, talking about life writing in a session called "Writing Our Past and Future." The latest installment of this popular author series run by publishers Brindle & Glass also features writers May Q. Wong (A Cowherd in Paradise: From China to Canada) and Lily Hoy Price (I Am Full Moon: Stories of a Ninth Daughter) offering a special tribute to Asian Heritage Month. Van Luven will be talking about the life stories in her latest co-edited book, In The Flesh: Twenty Writers Explore the Body. It kicks off at 7pm May 29 at Cadboro Bay Books, 3840B Cadboro Bay Road.
Before you go, however, take a listen to Van Luven's fascinating and frequently funny extended conversation with Shelagh Rogers, host of CBC Radio's The Next Chapter. Rogers spoke with Van Luven about her essay "Life with My Girls"—based on her essay about breasts in In The Flesh—and their conversation covers everything from growing up on a Saskatchewan farm to her unease with puberty, the cultural significance of breasts and, on a greater level, how people live (and deal with) their discomfort with their own bodies.
That same night, Writing alum Buffy Cram will be featured at an event south of the border in Seattle (although it's more east of Victoria), as she reads from her debut collection Radio Belly: Stories (Douglas and MacIntyre). Described as a "formidable debut of nine surreally funny, politically astute and emotionally gripping stories," Cram's Radio Belly follows up the attention she got with her short story "Large Garbage" in the 2010 speculative fiction anthology Darwin's Bastards. She'll be joined by Anakana Schofield (Malarky). That's at 7pm at Seattle's Elliott Bay Books, 1521 10th Avenue—and, curiously enough, they're offering a "willy-wamer" or "mustachio" bookmarks as prizes for the night. (What, books are too passé these days?)
But if you can't make it down to the Emerald City, you can still Cram in some Buffy action when she offers a three-session "Introduction to Short Fiction" workshop at the local Vancouver Island School of Art. Designed as a basic intro course for beginner writers, Cram's write-up for the course sounds charming: "Do you have sentences/images/characters occur to you at inopportune times such as while you're in the shower or driving to work or in the middle of a conversation? It may surprise you to know that you are already well on your way to becoming a writer." (Whew, that clears up a lot!)
Over three weekends, Cram's course covers everything from inspiration to the study and practice of plot and story-structure, character creation, scene, setting, and voice. It runs June 9, 16 and 23 at VISA on Quadra Street and costs just $125. You know what they say, "Those who can, do and teach." (Or something like that!)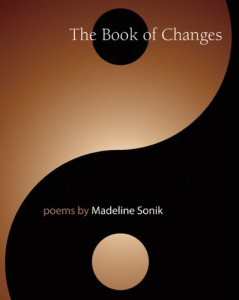 The very busy Department of Writing instructor Madeline Sonik has another book launch coming up on May 30. This time, it's a collection of poetry called The Book of Changes (Inanna Publications), based on the "contemplation and inspiration of the abstruse symbols encountered in the ancient oracular Chinese text, the I Ching (Book of Changes)." With 64 poems corresponding to each of the I Ching's hexagrams, from the book's description, it sounds like a powerful concept: "Sonik compensates for the lack of feminine presence in the I Ching by projecting into the hexagrams a personal experience of womanhood, where autobiographical elements are at liberty to dialogue with proverbial wisdom. Through this conversation, readers will discover a deeper understanding of what it means to be both human and female."
An eclectic, award-winning writer and anthologist whose fiction, poetry and creative non-fiction have appeared in literary journals internationally, Sonik's previous title—the personal essay collection Afflictions & Departures—was a finalist for the 2012 Charles Taylor Prize for Literary Non-Fiction. This is her sixth book and second poetry collection, following up 2008's Stone Sightings. Join her for the launch from 7pm Wednesday, May 30th, at go-to literary hot-spot du jour, The Well, 821 Fort Street.
Finally, very recent Writing MFA and playwright Peter Boychuk will see the first fully professional mounting of his first full-length play when Shelter from the Storm opens on May 31 at Vancouver's fabled Firehall Arts Centre. Presented by Touchstone Theatre, Boychuk's play tells the story of a Tofino-based draft dodger who gives shelter to a traumatized young American soldier that is deserting his post in Iraq.
Produced as part of Touchstone Theatre and Playwright Theatre Centre's Flying Start program, which gives a stage to new professional playwrights, Flying Start also produced fellow MFA Sally Stubbs' Herr Beckmann's People back in 2010. An earlier version of Boychuk's Shelter script won second place in the Uprising National Playwriting Competition, and his Justin Trudeau play Fortunate Son appeared at the 2011 Victoria Fringe Festival.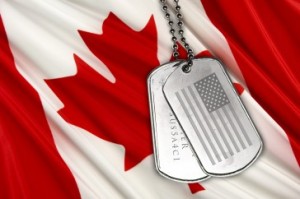 Shelter from the Storm runs to June 9, is directed by Katrina Dunn and stars Peter Hall, Kyle Jesperson, and Lindsay Winch. Dramaturgy by Martin Kinch. Set design by Pam Johnson, lighting design by Adrian Muir, costume design by Farnaz Khaki-Sadigh, and sound design by Jeff McMahan. There is a free preview on Thursday, May 31, and a talk-back after the performance on Tuesday, June 5. Tickets can be purchased by calling
604-689-0926 or by visiting the Firehall website.
(And the Georgia Straight is also giving away tickets to see Shelter from the Storm from June 1 to 9, which you can enter to win here.)