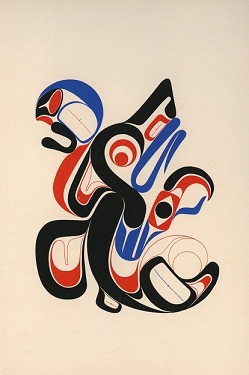 History in Art graduate students are celebrating the launch of their new peer-reviewed, online art historical journal ARTiculate.
Founding co-editors Randip Bakshi, Sara Checkley and Jennifer Cador realized a year ago that the dearth of publishing opportunities for graduate students in art history was a serious problem for those aspiring to a career in academia. But rather than just accept this situation, they decided to create new publishing opportunities for their colleagues themselves.
"Publishing is absolutely a requirement if you're trying to become a professor, but it's difficult to do at the grad student level when there are so few graduate journals in the field," says Cador. "We decided to try to remedy that situation to some extent by creating ARTiculate, and to raise the national profile of UVic's History in Art department at the same time."
ARTiculate is an annual peer-reviewed journal that welcomes papers from graduate students at any university.
"Our inaugural edition consists of articles that originated at last year's Visual Impetus art history symposium at UVic, but next year, we're expanding the scope and putting out the call for papers to universities across Canada," says Bakshi. "We expect ARTiculate will grow with each passing year."
Reflecting the priorities of its home department, ARTiculate is global in scope and engages with diverse cultures and time periods. The inaugural edition contains articles straddling three distinct geographical regions (Italy, North America, and Byzantium) and chronologically spans across a millennium (Medieval, Renaissance, and Modern/Contemporary).
"We have been fortunate to find immense support for the journal through our department and through the assistance of Inba Kehoe, the Scholarly Communications librarian at McPherson Library," says Checkley.  "Even though we had a zero budget, we still managed to create a robust journal with a rigorous peer review process because of the faculty and staff advice we received and—equally importantly—because of the online infrastructure already in place."