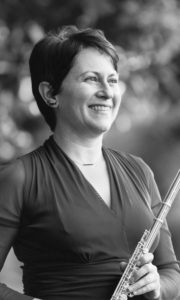 Spring 2020 Guest recital featuring works by Edison Denisov at the Grieg Academy (Bergen, Norway)
20 January 2020 Hosting guest artist-clinician Brook Ferguson, principal flute of the Colorado Symphony. Ms. Ferguson will be leading a masterclass mid-day and performing a recital at 7 pm in UVIc's PTY recital hall.
21-29 October 2019 Loja (Ecuador) International Music Festival
18-20 October 2019 Guest artist masterclass/recital at Vernon Community Music School (Okanagan region of BC)
24-29 September 2019 Attending the International Janacek Competition (Brno, Czech Republic) 
3-4 August 2019 UVic Flute Intensive returns! Join us in beautiful Victoria BC for two days of everything flute: performances, masterclasses, flute choir and flute study. Details soon to follow…
16 June 2019 Guest artist for the "Annual Flute Choir Exchange" (between Portland, Seattle, Vancouver, Nanaimo and Victoria), this year held in Langford, BC.
24-26 May 2019 Edmonton (Alberta) Flute Festival featured guest artist