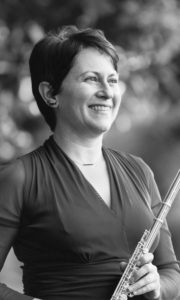 18-20 October 2019 Guest artist masterclass/recital at Vernon Community Music School (Okanagan BC)
July 2019 UVic Flute Intensive returns! Details TBA
24-26 May 2019 Edmonton (Alberta) Flute Festival featured guest artist
3-21 December 2018 (details TBA) three week faculty exchange and residency Suzhou University (China)
20 November 2018 Flute studio annual recital Tuesday 1230 pm in PTY recital hall at UVic School of Music
13-15 November 2018 Open Space new music residency Victoria BC. New Music residency with NZ based clarinetist Krista Martynes. Details TBA.
17- 27 October 2018 Loja International Music Festival (Loja, Ecuador) Guest classes and performances.
13 October 2018 Faculty chamber music series concert PTY recital hall. Performing Sonatine en Trio by Florent Schmitt (with clarinetist Shawn Earle).
9 October 2018 UVic Faculty recital series PTY recital hall Tuesday 1230. Performing works by Edison Denisov, Isang Yun and Gunter Raphael
1-3 June 2018 Okanagan guest masterclasses and recital. Co-hosted by Kelowna Community Music School and Vernon Community Music School. For details please contact Christine Moore at orchardflutist@gmail.com