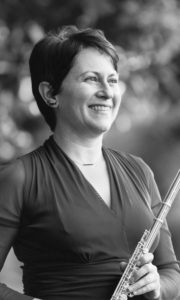 13-15 November 2018 Open Space new music residency Victoria BC. New Music residency with NZ based clarinetist Krista Martynes. Details TBA.
20 April 2018 Hosting Sara Hahn (principal flute Calgary Symphony) guest masterclass and recital at UVic Music School
12-17 April 2018 Adjudicating winds and brass for Vancouver Kiwanis Music Festival
3 March 2018 Hosting guest artist concert and masterclass with Teddie Hwang, Baroque flutist from Germany: 10am-1145 class, 12 recital; further details TBA.
25 February 2018 at 8 pm Joint recital guest clarinetist Dr. Stephanie Zelnick  recital, professor of clarinet at University of Kansas
24 February 2018 at 7 pm Annual UVic flute studio recital
3 February 2018 Faculty chamber music concert, details TBA.
14 January 2018 Guest community lecture, recital and masterclass at Memorial University St. Johns, Newfoundland (details TBA)
Sunday 7 January 2018 230 pm UVic faculty concert series. See https://finearts.uvic.ca/music/events/   for details.