Past Visiting Artists
Each year our faculty invites world-renowned and cutting-edge guest artists and scholars to perform concerts and present masterclasses and lectures at the School of Music. Many of these visits are funded through the generous support of our donors to the Orion Series in Fine Arts.
November 2015
Jack Boss
Lecture: Wednesday, November 4
Symmetry and the Musical Idea in Arnold Schoenberg's Piano Piece, Opus 33a

Jack Boss is Professor of Music Theory at the University of Oregon, and President of the West Coast Conference of Music Theory and Analysis. He recently published Schoenberg's Twelve-Tone Music: Symmetry and the Musical Idea (Cambridge University Press, 2014), and is internationally recognized for his articles and presentations on Schoenberg's music.
Daan Vandewalle, piano
Concert: Monday, November 16
Belgian pianist Daan Vandewalle enjoys an international reputation as a new music specialist with a strong focus on 20th- and 21st-Century American piano music. He studied at the Conservatory of Ghent, Belgium with Claude Coppens and at Mills College, California with Alvin Curran. He has given concerts and lectures around the world devoted to American music, is a fellow of the Belgian-American Educational Foundation, and teaches piano at the Conservatory of Ghent, Belgium.
Orion Series in Fine Arts presents
Benny Sluchin, trombone
Concert & Masterclass: Tuesday, November 17
A member of the Ensemble InterContemporain (dir. Pierre Boulez) since 1976, Benny Sluchin specializes in brass acoustics and extended techniques.
Orion Series in Fine Arts presents
Laurence Kayaleh, violin and Elizabeth Dolin, cello (Montreal)
Masterclass: Tuesday, November 17
Concert: Wednesday, November 18
International concert performer, Laurence Kayaleh, is professor at the University of Montreal. Elizabeth Dolin has earned a solid reputation as one of Canada's finest cellists, in demand as a recitalist throughout Canada and the United States.
Orion Series in Fine Arts presents
Rachel Mercer, cello (Ontario)
Masterclass: Monday, November 23
Rachel Mercer is currently guest principal cellist for the National Arts Centre Orchestra and the Canadian Opera Company. She performs with Ensemble Made In Canada, the Mercer-Park Duo, the Seiler Trio, Art of Time Ensemble, Group of 27, and is Artistic Director of the "5 at the First" Chamber Music Series in Hamilton.
Joshua Peters, violin & Katherine Dowling, piano
(Winners of the 2015 Eckhardt-Gramatté National Music Competition)
Concert: Friday, November 27
Violinist Joshua Peters, currently studying with Ian Swensen at the San Francisco Conservatory of Music, also won first prize at the WMC Doris McClellan Competition in 2014. Praised by the New York Times for her "crystalline performances, gestural expressiveness, and careful attention to color", award-winning Canadian pianist Katherine Dowling has performed across North America and the United Kingdom.
October 2015
Alumni Concert Series
duo526
Featuring Kerry DuWors, violin (B.Mus '01) and Futaba Niekawa, piano
Concert & Masterclass: Wednesday, October 7
duo526 is dedicated to creative thought and the art of listening through the performance of a vast repertoire from standard Classical to contemporary music. Hailed as a "dynamic performer," violinist Kerry DuWors was winner of the 26th Eckhardt-Gramatté Competition and currently Associate Professor at Brandon University. She has collaborated with internationally acclaimed soloists and chamber music ensembles, and has given performances across Canada, the U.S., Mexico, Italy, Germany, Japan, and New Zealand. Pianist, Futaba Niekawa is a multi-faceted artist, active as a soloist, collaborator, improviser, pedagogue, and harpsichordist. She is Visiting Professor of Collaborative Piano at the Jacobs School of Music at Indiana University.
September 2015
Orion Series in Fine Arts presents
Gordon Wolfe, trombone (B.Mus '93)
Masterclass: Friday, September 18
Concert: Saturday, September 19
With Vanessa May-Lok Lee, piano
School of Music alumnus, Gordon Wolfe (B.Mus '93) is Principal Trombonist with the Toronto Symphony Orchestra and teaches some of the best young brass players in Canada at the Glenn Gould School.
Orion Series in Fine Arts presents
Jorge Caballero, guitar
Concert: Sunday, September 20
Masterclass: Monday, September 21
Peruvian-born virtuoso Jorge Caballero is described as 'masterly' (New York Times) and 'One like no other' (Marler Zeitung), Caballero is regarded as one of the true elite in the guitar world. Winner of the Naumberg International Competition, he has performed in Alice Tully Hall (NYC), Library of Congress, Metropolitan Museum Series, and throughout the US, Mexico, South America, and Europe.
Summer 2015
SALT 2015
From July 23 – July 27, the 2015 SALT New Music Festival and Symposium took place in Victoria, BC. The Festival's host ensemble, Tsilumos Ensemble, featuring the School of Music's Ajtony Csaba, Joanna Hood, and Dániel Péter Biró, was pleased to collaborate with the internationally acclaimed vocal ensemble Neue Vocalsolisten (Stuttgart, Germany), flautist/composer Sylvie Lacroix (Vienna, Austria), Kirk McNally (Victoria, BC) and Cathy Lewis (Victoria, BC). New works by Canadian and international composers Charles-Antoine Fréchette (Montreal, QC), Annesley Black (Ottawa, ON), Justin Christensen (Langley, BC), Dániel Péter Biró (Victoria, BC), Linda Catlin Smith (Toronto,ON), Felipe de Almeida Ribeiro (Brazil), Marcílio Onofre (Brazil), Georg Friedrich Haas (Austria/USA), Samir Odeh Tamimi (Israel/Germany), György Kurtág (Hungary), Tatjana Kozlova-Johannes (Estonia), Robert Hansler (USA), Zaid Jabri (Syria) and others were presented in the program. Lectures, masterclasses and lessons were held at the School of Music.
March 2015
Kate Prestia-Schaub, piccolo
Masterclass & Concert: Sunday, March 1
With Martin Kennedy, piano
Performing music by Antonio Vivaldi, Francois Couperin, Mike Mower, Alessandro Cavicci, Martin Kennedy, and others.
Kate Prestia-Schaub is an active and enthusiastic performing and recording artist in Southern California. She is the first place winner of many prestigious competitions, most notably the National Flute Association Piccolo Artist Competition, the San Diego Flute Guild Artist Gold Competition, and the Indiana University Woodwind Concerto Competition. Kate made her solo piccolo debut with the Colorado Symphony Orchestra at age 18, and since then, has concertized throughout the United States, Japan, Germany, Austria, and the Czech Republic. With degrees from the University of Southern California (MM) and Indiana University (BM), her primary teachers have been Jim Walker, Tom Robertello, Kate Lukas, and Maralyn Prestia.
Linda Catlin Smith, composer (Toronto)
Lecture: Thursday, March 5
The Speculative Experience of Composing Music

Toronto-based composer and School of Music alumna, Linda C. Smith, was Artistic Director of Arraymusic, one of Toronto's major contemporary music ensembles in Toronto, from 1988 to 1993 and has taught composition at Wilfrid Laurier University. Originally from New York, her teachers include Allen Shawn in NY, and Rudolf Komorous, Martin Bartlett, John Celona, Michael Longton and Jo Kondo at UVic.
February 2015
Orion Series in Fine Arts presents
Milton Schlosser, piano (University of Alberta)
Concert: Monday, February 2
Noted Canadian pianist, Milton Schlosser, performs works by Beethoven, Debussy, Rzewski, Schlosser, and Scriabin.
Milton Schlosser is an award-winning music professor at the University of Alberta. The Toronto Star's review of Milton's latest CD exemplifies the type of artistry he is known for, acclaiming his playing for its "emotionally expressive, powerfully intimate journeys through beautiful harmonies and counterpoint." He has been the recipient of numerous awards, including a prestigious McCalla Professorship for his significant contributions to research, teaching, and learning at the university.
Orion Series in Fine Arts presents
David Behrman, composer (New York)
Lecture:Monday, February 16
How We Got Here: some notes on six decades of sound art exploration
Compositions and installations by New York based composer David Behrman have often featured uses of newly available technology in personal ways. The technologies available to musicians and media artists during the past six decades have changed so radically, however, that a host of issues have arisen which artists of earlier generations never had to grapple with.
In this lecture, David Behrman discusses changes in the nature and sensibility of works by him and some of his colleagues as one explosive decade succeeded another and as the 20th Century gave way to the 21st.
January 2015
Orion Series in Fine Arts presents
David W. Bernstein (Mills College)
Lecture: Tuesday, January 13
Compositional Process in John Cage's Sixteen Dances (1951)
David W. Bernstein is professor of music and head of the music department at Mills College. His publications include books and essays on American experimental music, Schoenberg's tonal theories, and the history of music theory. He is presently writing a book on Pauline Oliveros for the University of Illinois Press and was recently appointed editor of Music Theory Spectrum. In this lecture, Bernstein sheds new light on the evolving complex interplay between compositional choice and chance in Cage's music.
Kati Debretzeni, violin
Masterclass: Tuesday, January 20

Born in Transylvania, Kati Debretzni studied the violin with Ora Shiran in Israel, and the Baroque violin with Catherine Mackintosh and Walter Reiter at the Royal College of Music in London. Since the year 2000 she has lead the English Baroque Soloists under Sir John Eliot Gardiner, and since 2008 she has been one of the leaders of the Orchestra of the Age of Enlightenment, which she has directed and lead in the UK, Europe and the US under Ivan Fischer, Sir Roger Norrington, Stephen Isserlis, Robert Levin, Robin Ticciati and others.
Gábor Selmeczi, violin
Recital & Masterclass: Wednesday, January 28
With Joanna Hood (viola) and Ajtony Csaba (piano)
Highly sought-after violinist Gábor Selmecz plays with the Vienna Philharmonic Orchestra, the Vienna Staatsoper and the Budapest Festival Orchestra, is co-concertmaster of the Vienna Orangerie Orchestra and primarius of the Lanner Quartet. Performing Schubert Sonatas D. 384 & 385 and works by Mozart. Further repertory played by student masterclass participants.
Alumni Concert Series
Emily Carr String Quartet
Concert: Thursday, January 29
One of BC's finest music ensembles, the Emily Carr String Quartet, performs George Crumb's Black Angels, Warblework by Cassandra Miller (B.Mus '05), Tenebrae by Osvaldo Golijov, and Dimitri Shostakovich's String Quartet No.7, Op. 108. With Müge Büyükçelen and Cory Balzer (violins), violist Mieka Michaux (B.Mus '98) and cellist Alasdair Money (M.Mus '03).
October 2014
Aaron Wilson, trombone
Recital & Masterclass: Wednesday, October 8
Trombonist Aaron Wilson is Assistant Professor of Low Brass at the Brandon University School of Music. He will perform Fantasy for Trombone by Malcolm Arnold, An Unaccompanied Sonata by C.P.E. Bach/arr. Ralph Sauer, and Basta by Folke Rabe, followed by a masterclass with School of Music trombone students.
Roland Dyens, guitar
Masterclass: Saturday, October 11
Roland Dyens is recognized both as one of the most prominent classical guitarists of his generation and an important composer and arranger. Known for his extraordinary capacity for improvisation, Dyens teaches at the Conservatoire National Supérieur de Musique de Paris.
March 2014
Orion Series in Fine Arts presents
WindSync Woodwind Quintet
Concert: Tuesday, March 18
Workshops: Wednesday, March 19
The Houston-based WindSync is a fresh and energetic young wind quintet whose creative approach to performing overturns the stereotypes of classical musicians. A winner in the 2012 Concert Artists Guild competition in recognition of adventerous programming, the group's dramatic musical interpretations and use of costumes and choreography has earned it the well deserved reputation of "revolutionary chamber musicians".
Workshop topics:
Developing Entrepreneurial Skills through Music Outreach: a session on self-promotion and audience creation.
Writing Music for Today's Woodwind Quintet: a discussion of contemporary performance practice.
February 2014
Aventa presents
Eve Egoyan, solo piano
Concert: Thursday, February 20

Aventa proudly presents School of Music Distinguished Alumna, Eve Egoyan, a concert pianist dedicated to the performance of new works. A native of Victoria, Eve's intense focus, command of the instrument, insightful interpretations, and unique programmes welcome audiences into unknown territory, bridging the gap between the audience and contemporary composition.

Performing James Tenney's To Weave (a meditation), Piers Hellawell's Piani, Latebre, Michael Finnissy's Folklore II and the premiere ofLinda Catlin Smith's The Underfolding.
November 2013
Orion Series in Fine Arts presents
Charles Castleman, violin
Masterclass: Tuesday, November 5
Charles Castleman, perhaps the world's most active performer/pedagogue on the violin, has been soloist with the orchestras of Philadelphia, Boston, Brisbane, Chicago, Hong Kong, Moscow, Mexico City, New York, San Francisco, Seoul and Shanghai. Medalist at Tchaikovsky and Brussels, his Jongen Concerto is included in a Cypres CD set of the 17 best prize-winning performances of the Brussels Concours' 50-year history.
Castleman has been Professor of Violin at Eastman since 1975. He has conducted masterclasses in London, Vienna, Helsinki, Kiev, Hong Kong, Shanghai, Seoul, Tokyo, and all major cities in Australia, Canada and New Zealand. He is founder/director of The Castleman Quartet Program, in its 43rd season, now at two locations at S.U.N.Y Fredonia and at University of Colorado Boulder.
Orion Series in Fine Arts presents
David A. Jaffe, composer
Lecture: Wednesday, November 6
What would it sound like if you plucked the cables of the Golden Gate Bridge? Since the 1983 premiere of California-based composer, David A. Jaffe's iconic electronic work, Silicon Valley Breakdown, which he describes as "a symphony of imaginary plucked stringed instruments", the piece has been presented in over 20 countries on 5 continents. 30 years after its creation, Jaffe brings a newly-restored, rarely-heard quadraphonic version to UVic's School of Music.
While visiting as an Orion fellow to talk about and present this work, School of Music faculty take this opportunity to perform Jaffe's music. Two concerts, one on November 9 at UVic featuring guitar instructor Alexander Dunn, included many Canadian premieres as well as a world premiere of "Fox Hollow" for string quartet, commissioned and performed by the Lafayette String Quartet (at Open Space on November 8).
Larry Groupé, composer
Lecture: Thursday, November 7
Film Music: An in-depth look and discussion on the state of composing in Hollywood today
Three time Emmy® nominee and twice winning composer Larry Groupé discusses his feature film and television projects, including his latest award winning score Straw Dogs, directed by Rod Lurie. As a working Hollywood composer Groupé brings to light all the requirements - be they technical, creative, and political - to be a successful film and television composer today.
Antonio Lysy, cello
Presentation: Tuesday, November 19
Te Amo, Argentina is a multi-media performance inspired by the personal, musical, and artistic discoveries of cellist Antonio Lysyand was performed at the University Centre Farquhar Auditorium on Wednesday, November 20. It is a true homage to Argentina and it's many art forms: the by-products of indigenous and European cultures melted together in history's fiery and passionate crucible. This performance notably featured live tango dance performed by the internationally acclaimed stars of Broadway's Forever Tango, NBC's Superstars of Dance, and FOX's So You Think You Can Dance, Miriam Larici and Leonardo Barrionuevo. Lysy discussed the performance in a special presentation at the School of Music.
October 2013
Paul Katz, cello
Presentation: Tuesday, October 7
Teaching the Cello in the 21st Century: Looking at what hasn't changed and what is new

Paul Katz, cellist with the Cleveland String Quartet for well over a quarter of a century, has taught at the Eastman School, Rice University, and now New England Conservatory. He has developed in the past few years one of the most comprehensive on-line resources for the cello (http://cellobello.com/) which includes archival footage of artists, blogs of many contemporary cellists, and hours of very informative lessons. Each week he hosts a popular Cello Chat through this website.
In this presentation, Paul and other teachers in the community discuss the various aspects of teaching (specifically cello, but which can be applied to many instruments) and ways in which we can utilize today's technology to better enhance the support of musical artistry and pedagogy.
Bruce Gremo, composer / performer(M.Mus '81)
Concert: Wednesday, October 16
Composer, performer, instrument maker, and "multiple flutist" Bruce Gremo plays his latest creation, a flute controlled by computers that he calls the Cilia.
Composer, performer, instrument maker, and "multiple flutist" Bruce Gremo, is on the forefront of Beijing's hi-tech contemporary music scene and his invention, the Cilia, was approved for a patent just last month. "The flute itself doesn't make any sound," he said, "but when linked to computers it can produce, and measure, almost every sound imaginable."  Using a combination of computer applications he created and a vertical arrangement of digital sensors, Gremo has spent the last seven years developing the Cilia. "The first prototype was developed shortly after I arrived in Beijing," Gremo said. He recently returned from a trip touring Taiwan, where he performed at universities and gave lectures on his electronic instrument designs, including his new experimental flute.
Lori Freedman, clarinet
Workshop: Thursday, October 17
Guest performer/composer Lori Freedman joins Alexandra Pohran Dawkins in her Mus 347B class on improvisation and contemporary performance practice.
Lori Freedman is recognized internationally as one of the most provocative and creative performers in the field of contemporary music. Her work includes concert repertoire, improvised and electroacoustic music, and she frequently collaborates with dance, theatre and visual artists.
Mike Harriott, jazz trumpet
Workshop: Monday, October 21
The Versatile Musician
Jazz trumpet player, Mike Harriott (Toronto) presents a clinic focusing on the concept of versatility in the modern musical market, adopting multi-instrumentalism into one's own musical arsenal, and the essential elements of recording an album. The topic draws from Harriott's latest recording project, a multi-tracked, large brass ensemble album of his own compositions and arrangements in which he performed almost all of the instruments and recorded in his home studio. Harriott launched a CD at Hermann's Jazz Club in Victoria on October 22.
Jamie Syer, piano
Masterclass: Monday, October 21
Jamie Syer is a Canadian piano soloist, chamber musician, conductor, clinician and teacher. He is a recipient of an Alberta Achievement Award, and winner of the CBC Talent Competition. He received his Doctoral Degree from Yale University School of Music, as a student of Ward Davenny and Claude Frank.
Orion Series in Fine Arts presents
The Aldeburgh Connection
Stephen Ralls & Bruce Ubukata (piano duo)
Masterclass: Thursday, October 24
Concert: Saturday, October 26
A Britten Festival of Song - The Canticles
With Daniel Taylor (counter-tenor), Benjamin Butterfield (tenor), Alexander Dobson (Baritone) & the
UVic Chamber Singers, with Garry Froese, conductor
Recently named Members of the Order of Canada and the recipients of a Ruby Award from Opera Canada, the piano duo of Stephen Ralls and Bruce Ubukata make their first appearance in Victoria as the Aldeburgh Connection in a concert that celebrates the 100th anniversary of the birth of Benjamin Britten.
September 2013
Abbie Conant, trombone
Lecture: Wednesday, September 18
Alone among men: my relationship with the Munich Philharmonic
Conant recounts her 13-year struggle as a female trombonist with the orchestra
Concert: Thursday, September 19 & Friday, September 20
Conant performs the new music theatre works, Music for the End of Time and Aletheia (world premiere) composed by husband, William Osborne.
World-renowned German trombonist, Abbie Conant is well known for her struggles with the Munich Philharmonic. In 1980, she won an audition for solo trombone with the orchestra but was demoted to second trombone solely because of her gender following her probationary year. She fought her demotion and eventually triumphed in court. Conant spoke about this journey in her lecture.
Sponsored by the UVic Distinguished Women Scholars Lecture Series.
June 2013
Quartet Fest West, June 12-21
Penderecki String Quartet
Concerts, workshops, and coachings
The Penderecki String Quartet has become one of the most celebrated chamber ensembles of their generation. The Quartet's performing schedule takes them annually to concert stages across the Americas, Europe and Asia. Described by Fanfare Magazine as "an ensemble of formidable power and keen musical sensitivity", the Penderecki Quartet's large discography includes over three dozen recordings.
Formed at the Szymanowski Academy of Music in Katowice, Poland in 1986, the group found quick success as winners of the Penderecki Prize at the National Chamber Music Competition in Łódz , Poland. In the same year, they received scholarships to further their studies as assistants to the Fine Arts Quartet at the University of Wisconsin. In 1991, the Penderecki Quartet moved to Waterloo, Ontario to become the quartet-in-residence at Wilfrid Laurier University. Now 21 years later, the Penderecki Quartet continue as active members of the Faculty of Music at Laurier and have built the string program to be one of the top programs in Canada, attracting an international body of students.
April 2013
Orion Series in Fine Arts presents
Talea Ensemble (New York)
Concert:  Friday, April 12
Talea Ensemble joined UVic students for Part 2 of the MUS 462/562 New Music Concert.
The Talea Ensemble has been labeled "...a crucial part the New York cultural ecosphere" by the New York Times and has given many important world and US premieres of new works by composers including Pierre Boulez, Tristan Murail, James Dillon, Pierluigi Billone, Hans Abrahamsen, Stefano Gervasoni, Marco Stroppa, and Fausto Romitelli. As an active collaborator of new music Talea has joined forces with the Austrian Cultural Forum, Consulate General of Denmark, Korean Cultural Service NY, Italian Cultural Institute, and the Ukrainian Institute. Assuming an ongoing role in supporting and collaborating with student composers, Talea has served as ensemble in residence at Harvard University, Columbia University, Stanford University, Ithaca College, Cornell University and New York University. Talea has recorded works on the Living Artists Label, Gravina Musica, Tzadik, and a forthcoming release on New World Records. Recently commissioned composers include Anthony Cheung, Christopher Trapani, and Georges Aperghis.
February 2013
Orion Series in Fine Arts presents
alcides lanza, piano, percussion & electronics (Montreal)
Meg Sheppard, voice, percussion
Lecture & Concert: Thursday, February 28
Pioneering Canadian-Argentinian composer of electronic & instrumental music, alcides lanza, and partner Meg Sheppard (voice, percussion) presented a concert & lecture of contemporary works. Born in Argentina and having lived in the United States and Canada (where he currently resides), lanza's active international career as a pianist and conductor focuses on presenting avante garde music of the three Americas. The lecture featured an analysis of lanza's vôo, with live examples. At 8:00 p.m. the duo performed selected works for voice, piano, percussion & electronics by John Cage, lanza & others, including the Canadian premiere of lanza's semios, for piano and electronics.

Orion Series in Fine Arts presents
Pepe Romero, guitar
Masterclass: Friday, February 15
Pepe Romero, the world's premiere classical guitarist, needs little introduction. With performances around the globe, Spanish knighthood, accolades from the Vatican and US presidential administrations, Maestro Romero is a superstar in the classical music firmament. In a special masterclass, four talented UVic guitarists performed for Maestro Romero, who holds an honorary doctorate from the University of Victoria, followed by a brief Q&A period.
January 2013
Orion Series in Fine Arts presents
Corey Hamm, piano (UBC)
Masterclass: Friday, January 25
Concert: Saturday, January 26
International performing artist and proponent of new music, Corey Hamm, performed a concert of new works written specifically for him by Canadian composers. Associate Professor of Piano and Chamber Music at The University of British Columbia (UBC) since 2005 and director of the UBC Contemporary Players, Dr. Hamm has commissioned, premiered and recorded over two hundred solo, chamber and concerto works. His concert at the Phillip T. Young Recital Hall included works by Dorothy Chang, Keith Hamel, Jordan Nobles, Emily Doolittle and Scott Godin.


Julian Bliss, clarinet
Masterclass: Monday, January 21
Firmly established on the international concert scene Julian Bliss has already appeared as soloist with a number of important orchestras and has appeared at such prestigious venues as the Wigmore Hall, Cadogan Hall, the Louvre in Paris, Montpellier Festival, Jerusalem Music Festival, Bad Kissingen, Rheingau and Mecklenburg Festivals, where he was awarded the audience prize and is now a regular guest. His debut recital at the Lincoln Center in New York was a great success. As a prolific chamber musician, Julian has collaborated with artists such as Joshua Bell, Steven Isserlis, Misha Maisky, Steven Kovacevich, Elena Bashkirova, Julian Rachlin, Simon Trpceski and Helen Grimaud. Julian's recordings for EMI have been greeted with critical acclaim and of his most record with Sabine Meyer as recording partner was said "Spohr Clarinet Concerto no.2 in C minor, colourfully played by Julian Bliss, is full of instrumental invention, pitting the clarinet against some highly original effects and so requiring much care in balance as well as finger dexterity." (Gramophone) Julian has appeared on national television on numerous occasions; at the Queen's 80th Birthday at the BBC Proms in front of a live audience and a television audience around the world in forty countries, in a threepart documentary about his life for Channel 4 entitled 'Gifted', and he was among the distinguished artists invited to perform at the Queen's Golden Jubilee Celebrations at Buckingham Palace on 1 June 2002.
In 2007 Julian was invited by Conn Selmer to design a range of affordable clarinets bearing his name. The BLISS range of clarinets was recently launched worldwide and have received much praise. For more information about Julian and the BLISS clarinets visit www.Julianbliss.com


Orion Series in Fine Arts presents
Georgy Tchaidze, piano (2009 Honens Prize Laureate)
Concert: Monday, January 14
Masterclass: Tuesday, January 15
Once every three years, Calgary's prestigious Honens International Piano Competition discovers and launches a star. Georgy Tchaidze, a native of St. Petersburg, Russia, was the First Laureate in 2009. He has since performed for the Governor General of Canada, made his stunning debut recording on the Honens label while in residence at The Banff Centre, and appeared as a soloist with the National Arts Centre Orchestra under Pinchas Zukerman among many other engagements worldwide. Tchaidze Performed works by Beethoven and Shostakovich.
October 2013
Orion Series in Fine Arts presents
Bruce Dickey, cornetto
Concert-Lecture: Monday, October 15
Masterclass: Tuesday, October 16
Considered most like the human voice in sound, the cornetto was the most important instrument in Western Music until after 1600.  For much of its history, great emphasis was put on supple expressiveness and stunning virtuosity. Bruce Dickey, the primary contemporary authority on cornetto repertoire and its authentic performance, presented a lecture-recital, That Lascivious Cornetto, about this unusual and nearly forgotten instrument, illustrated by projections of paintings and engravings from its period of use, recorded examples and live demonstrations.

UVic 50th Anniversary Signature Event
Eve Egoyan, piano
Concert: Saturday, October 13
Masterclass: Tuesday, October 16
School of Music distinguished alumni and member of UVic's 50th Anniversary Honorary Cabinet, Eve Egoyan, performed Surface Tension, a unique collaborative work for Disklavier piano and interactive video by the artist and David Rokeby. Proceeds benefitted a scholarship for UVic Fine Arts students.
Surface Tension, created by the artist and David Rokeby for disklavier (an acoustic piano with a computer interface) and interactive video, extends the piano into a visual instrument. A variety of performance parameters (such as dynamics, pitch, and note duration) are transformed and interpreted by a computer into live visual images projected onto a screen.  "Both visual and aural worlds are married, neither existing without the other," describes Egoyan. "If I don't play, nothing happens." The music, a loosely structured improvisation, unfolds over the course of five movements. "Each movement has a contrasting mood - dramatic, meditative, slow, fast, full of recognizable images, or abstract," says Egoyan. "It is always beautiful and exhilarating."
September 2012
Steinway Fundraiser
Robert Silverman, piano
Concert: Sunday, September 23
with the Lafayette String Quartet
Celebrated Canadian pianist and Steinway artist, Robert Silverman, performed Brahms (Rhapsody in B Minor, Six Pieces for Piano) as well as Schumann's Piano Quintet with the Lafayette String Quartet at this fundraising concert to support the Steinway Family at UVic.


Michael Finnissy, composer
Lecture: Monday, September 10
British composer, Michael Finnissy, talks about his music.


Reidemeister Move
Workshop: Saturday, September 8
Intonation & Microtones
Experimental duo Reidemeister Move, consisting of bassist Christopher Williams and tubaist Robin Hayward, presented a workshop that focused on intonation and microtones.
Lecture: Saturday, September 8
Composition of Arcanum 17

Over a year in the making, Arcanum 17 is a 45-minute, two-part multimedia composition for contrabass and tuba, text, and field recordings based on surrealist Andre Breton's 1944 book of the same name. The artists, Christopher Williams (composer, contrabass), Robin Hayward (microtonal tuba) and Charlie Morrow (composer, recorded voice and conch shells) discuss the compositional process involved in the production of Arcana 17.
March 2012
Ensemble Nikel (Belgium/Switzerland/Israel)
Performance with the UVic Orchestra
Concert: Friday, March 2
University of Victoria Orchestra
With guests Ensemble Nikel
Ajtony Csaba, conductor
Innovative, edgy, and at the forefront of new music in Europe and beyond, Ensemble Nikel joined forces with the University of Victoria Orchestra for an extraordinary evening of classical and contemporary music. Under the direction of Ajtony Csaba, the orchestra presented the world premiere of Lovely Monster Reloaded by Bernhard Gander and the North American premiere of Chaya Czernowin's Zohar Iver (Blind Radiance) – a concerto for Ensemble Nikel (saxophone, electric guitar, piano and percussion) and orchestra. Czernowin, Walter Bigelow Rosen Professor of Music at Harvard University, was present for the performance and took part in a pre-performance talk.
Presenting musicians from Basel, Brussels, Lausanne & Tel Aviv, Ensemble Nikel is at the forefront of contemporary music in Europe and beyond. Committed to presenting a new contemporary chamber music sound, the group is constantly tackling the obstacle of melding electric and acoustic instruments into a unified musical organism.
Nikel presents an ongoing subscribers series in Tel Aviv & Haifa, initiates new conceptual projects with various partners, soloists and ensembles, and in cooperation with composer Yuval Shaked, leads a lecture series introducing various topics related to contemporary music aesthetics. The ensemble has presented a large number of world premiere performances of works by world renowned composers including Chaya Czernowin, Clemens Gadenstätter, Philippe Hurel, and Helmut Oehring, as well as works by young prominent composers such as Raphaël Cendo, Sivan Cohen Elias, Eduardo Moguillansky, Marco Momi, Stefan Prins and Michael Wertmüller.
Founded in 2006 by Yaron Deutsch and Gan Lev, the ensemble has already been invited to play in prestigious contemporary music festivals including Wien Modern, Donauecshinger Musiktage, Ultraschall (Berlin), Bang on a Can (New York), International Summer Course for New Music Darmstadt, Klangspuren (Schwaz) and Warsaw Autumn.
February 2012
Chaya Czernowin (Composer, Walter Bigelow Rosen
Professor of Music, Harvard University)

Composer Masterclass: Tuesday, February 28
Czernowin coached School of Music composition students on their works in progress

Lecture: Wednesday, February 29
Czernowin discussed her recent work including Zohar Iver (Blind Radiance), which was performed by the UVic Orchestra & Ensemble Nikel on Friday, March 2

Chaya Czernowin is one of the most prominent composers of new music working today. Born in Israel, she has lived in Germany, Japan and the U.S and her teachers have included Dieter Schnebel, Joan Tower, Brian Ferneyhough and Roger Reynolds. Czernowin's chamber and orchestral music has been played at more than forty festivals all over the world and include commissions by major ensembles, orchestras, and festivals. Characteristic of her work are attempts to find alternative temporalities, changing perspectives and scale, fragmentation, examination, and stretching of identity; all coupled with a strong physical imprint and high emotional intensity. She has been awarded numerous international prizes including: Gaudeamus Composer's Workshop, DAAD Scholarship (Berlin), Stipendium Preis and Kranichsteiner Musikpreis (Darmstadt), Asahi Shimbum Fellowship (Tokyo), NEA Composition Commission Grant, ISCM and IRCAM commissions.
Czernowin is a Walter Bigelow Rosen Professor of Music at Harvard University and a 2011 Guggenheim Fellow.
For a complete bio, visit Czernowin's Harvard University faculty page.

Orion Series in Fine Arts presents
William Caplin (James McGill Professor of Music Theory)
Lecture: Thursday, February 9
Harmony & Cadence in Gjerdingen's 'Prinner'

The 'Prinner' is a formula, common in the galant style, in which melody and bass descend in parallel tenths toward the tonic harmony. It is named after the 17th-century German theorist Johann Jacob Prinner. Robert O. Gjerdingen is a present-day theorist who has discussed the Prinner and other galant schemata.
William Caplin has been teaching at McGill University since 1978. He was appointed James McGill Professor of Music Theory in January 2005. His book Classical Form: A Theory of Formal Functions for the Instrumental Music of Haydn, Mozart, and Beethoven (Oxford University Press, 1998) won the 1999 Wallace Berry Award from the Society for Music Theory. Caplin served as president of the Society in 2005-2007. His research has been supported by major research grants from SSHRC and the Canada Council for the Arts, including the prestigious Killam Research Fellowship.

James Dunham (viola) & Paul Katz (cello)
Masterclasses & performance with the Lafayette String Quartet
Concert: Saturday, February 4
Faculty Concert Series: Lafayette String Quartet
With guests James Dunham (viola) & Paul Katz (cello)

String Masterclasses:
Sunday, February 5

The Lafayette String Quartet continued their 25th Anniversary Series with a very special concert on Saturday, February 4th, joined by two of the greatest chamber music legends in the world: Paul Katz and James Dunham. Katz (cello) and Dunham (viola), along with Donald Weilerstein and Peter Salaff (violins), were members of the Cleveland String Quartet, one of the legendary string quartets of the last century. These musicians served as key mentors early on in the Quartet's career, and when UVic was looking to hire a string quartet-in-residence, it was Paul Katz who recommended the LSQ, making his appearance for their 25th anniversary (and 20th anniversary at UVic) such a fantastic joy for them. The Quartet was honoured to be playing this magnificent repertoire with two people who have so greatly influenced their careers.
The concert featured music never performed in Victoria by the Quartet. Starting the program was a wonderful little appetizer by Hugo Wolf. Known mainly for his vast output of songs, his sole work for string quartet is a delightful foray into Italy. The Quartet then delved deeply into our psyche with Shostakovich's second quartet, with its remarkable and profound recitative and a beautiful finale that demonstrates why this composer was one of the greatest of the 20th century. The second half of the program featured the epic Brahms Sextet for Strings in G minor, with Dunham and Katz joining the quartet. "When I play this work," says Quartet violinist, Ann Elliott-Goldschmid, "I see visions of a great journey, love won and lost, joyful gatherings, tender moments full of great intimacy and above all a triumph of good."

Orion Series in Fine Arts presents
Sixtrum (Percussion Ensemble in Residence,
Faculty of Music, Université de Montréal)
Lecture: Wednesday, February 1
Presenting Fabrice Marandola's orchestration of Claude Vivier's Pulau Dewata

Created in 2007, Sixtrum reunites Montreal percussionists João Catalão, Julien Grégoire, Philip Hornsey, Kristie Ibrahim, Sandra Joseph and Fabrice Marandola. Each member brings to the group years of experience in all areas of percussion. Together, they share a desire to renew and develop a repertoire for percussion ensemble introduced in the second half of the 20th Century.
January 2012
Trimpin (Seattle): Sound sculptor, composer & inventor
TRIMPIN: (CanonX+4:33=100)
Lecture & Demonstration: Tuesday, January 17

Film Screening: Wednesday, January 18
Trimpin: the sound of invention

Trimpin, the internationally celebrated sound sculptor, composer and inventor, brings his latest innovations to Victoria with two public events to introduce a new project titled (CanonX+4:33=100), transforming pianos by combining ancient concepts with new technology.
Trimpin gave new life to an array of abandoned pianos by constructing acoustic and electroacoustic sculptures and automatons in an installation activated by video cameras and sensors. In collaboration with Dr. Andrew Schloss and students from the University of Victoria, a team of emerging sound engineers and musicians joined forces with Trimpin in constructing and installing the installation, while developing unique methodologies for activating and "performing" the installation as an enormous musical instrument. Trimpin visited UVic from January 17 to 20 to introduce the project, conduct workshops with participants, and host a screening of Peter Esmonde's documentary, TRIMPIN: the sound of invention. He returned in March to install (CanonX+4:33=100) at Open Space, present an artist talk, and perform with the UVic collective, MISTIC. The installation opened on March 16 and ran through April 28.

The year 2012 marked the centennial celebration of influential composers John Cage and Conlon Nancarrow, and (CanonX+4:33=100) extends the works of both. Trimpin prepared the pianos with small robotic devices "to play the piano strings in a way which both composers, more than a half-century ago, started to experiment with, compose and perform. With the tools of today's technologies, this experimentation can be extended to the next level of investigation."

For more information, please visit Artsy Type and trimpinmovie.com.
November 2011
Canadian Electroacoustic Community: 25th Anniversary Tour
Concerts, presentations & demonstrations:
Tuesday, November 15
In celebration of their 25th year, the CEC (Canadian Electroacoustic Community) partnered with the University of Victoria as a host institution on their 25th Anniversary Tour. The full-day event of concerts, demonstrations and seminars provided a platform for the latest in technology and research in the field as well as the opportunity to learn more about the CEC.
When approached by the CEC, Andrew Schloss, co-creator of the combined program at UVic and specialist in computer research in music and acoustics, jumped at the opportunity. "Canada has a vibrant community of artists and composers doing electroacoustic music," says Schloss," and in particular we have a great deal of creative activity right here in Victoria. So the opportunity to be the first stop in a national tour of the CEC seemed like a natural."
As Canada's official national association for electroacoustics, the CEC is dedicated to supporting all genres of this progressive art form, from computer, acousmatic and soundscape music to hardware and software research and development. For the past 25 years the CEC has strived to raise the profile of electroacoustics in Canada and promote Canadian artists internationally with projects including the e-journal eContact!, the world's largest online (and free) jukebox SONUS, and the annual Jeu de temps / Times Play (JTTP) project for young and emerging sound artists.
The 25th Anniversary event featured the work of the CEC alongside projects taking place within the UVic community. Presentations included a seminar with Kevin Austin (Concordia University) on the recent trends in electronic music, a demonstration on controllers and synthesizers with Randy Jones (Madrona Labs), along with presentations by UVic students from the Music and Computer Science program. A trio of concerts highlighted the diversity in the field of electronic music: UVic's MISTIC with its state-of-the-art robotic instruments, electroacoustic works by this year's winners of the CEC's JTTP competition, and local DJs spinning ambient electronica at the campus Grad House.

The Orion Series in Fine Arts presents
Andrew Downing Group

Concert & Lecture: Monday, November 7

Featuring:
Andrew Downing, bass
Kevin Turcotte, trumpet
William Carn, trombone
Peter Lutek, bassoon
Jesse Zubot, viola
Aleksandar Gajic, violin
David Occhipinti, guitar
Lead by Juno-award winning composer and bandleader, Andrew Downing, this 7-piece ensemble features some of Canada's top jazz and classical musicians, with influences as diverse as jazz, classical, Balkan and folk music.
Andrew Downing is a multi-instrumentalist, composer and bandleader working in the jazz, folk, classical and creative improvising scenes in Toronto. He has worked with a diverse range of musicians including Kevin Turcotte, Mike Murley, Patricia O'Callaghan, Kelly Joe Phelps, Ab Baars, François Houle, Marilyn Lerner, Bob Moses, Brodie West and Moe Koffman. He is also a member of the David Occhipinti Quartet and the Lina Allemano Four.
Downing also leads his own groups including The Great Uncles of the Revolution and Melodeon. He received a Juno Award, a West Coast Music Award, and The Grand Prix de Jazz for work with The Great Uncles, as well as another Juno Award, a SOCAN award and a West Coast Music Award with Vancouver collaborators Zubot and Dawson. As a composer, he has written pieces for Ensemble Meduse, Toca Loca, Runcible Spoon and the Urban Arts Brass Ensemble as well as many works for his own groups.
Andrew graduated from the University of Toronto's Jazz Performance program in 1996 and has studied with Jack Winn, Dave Young, Don Thompson, Shauna Rolston and Joel Quarrington. Andrew has taught at the Banff Centre's Jazz Workshop and the Creative Music Workshop in Halifax.

Orion Series in Fine Arts presents
James Webster (Goldwin Smith Professor of Music,
Cornell University)
Lecture:Wednesday, November 2
Did Haydn Have a Late Style?

James Webster specializes in the history and theory of music of the eighteenth and nineteenth centuries, with a particular focus on Haydn. His other interests include Mozart (especially his operas), Beethoven, Schubert, and Brahms, as well as performance practice, editorial practice, and the historiography of music; in theory he specializes in issues of musical form (including analytical methodology) and Schenkerian analysis. He was a founding editor of the journal Beethoven Forum, and was musicological consultant for the recordings of Haydn's symphonies on original instruments, by the Academy of Ancient Music under Christopher Hogwood (Decca/L'oiseau-lyre). Among the many honors he has received are the Einstein and Kinkeldey Awards of the American Musicological Society, a Fulbright dissertation grant, two Senior Research Fellowships from the National Endowment for the Humanities, a Guggenheim Fellowship, and a Research Fellowship of the Alexander von Humboldt Foundation (Germany). Webster has also held teaching appointments at Columbia and Brandeis Universities and in Germany at Freiburg and Berlin (Humboldt University) and has served as President of the American Musicological Society.
October 2011
Sir Peter Maxwell Davies (Pre-eminent British Composer &
Master of the Queen's Music)
Lecture: Monday, October 31
Life & Work

Universally acknowledged as one of the foremost composers of our time, Sir Peter Maxwell Davies visited UVic to present a lecture on his life and work.
Peter Maxwell Davies has made a significant contribution to musical history through his wide-ranging and prolific output. He rose to prominence in the late 1960s with the neo-expressionistic music-theatre pieces Eight Songs for a Mad King and Vesalii Icones, the orchestra scores Worldes Blis and St Thomas Wake, and the opera Taverner. He has written many works for young performers, and is active as a conductor, both of his own works and the standard repertoire. Maxwell Davies was knighted in 1987 and appointed Master of the Queen's Music in 2004, in which role he seeks to raise the profile of music in Great Britain, as well as writing many works for Her Majesty the Queen and for royal occasions. For many years he has lived on the Orkney Islands off the north coast of Scotland.

Jonathan Andrew Govias (Conductor, educator &
consultant for el Sistema, BMus '98)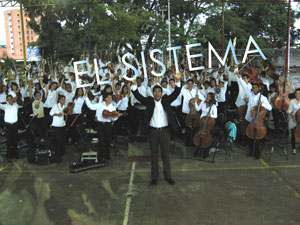 Lecture: Monday, October 31
El Sistema & Social Justice Through Music

El Sistema is a publicly financed voluntary sector music education program in Venezuela. Govias talked about the practices, concepts and demonstrate the international, multi-disciplinary relevance of this powerful and inspirational program.
Dr. Jonathan Andrew Govias, a member of the inaugural class of Abreu Fellows at the New England Conservatory, is a conductor, educator and consultant for el Sistema and music education programs on four continents. He is music director of a major summer orchestra workshop in Venezuela, and his articles on el Sistema pedagogy, philosophy and practices have been published internationally in leading periodicals and magazines. Since October of 2010 he has given keynote addresses in London (UK), Canada, Brazil, and South Africa on various aspects of el Sistema theory and practice. As a conductor he has studied with Janos Sandor, Kurt Masur, Marin Alsop, Gustav Meier and Pinchas Zukerman, and has worked with leading symphonies in North American and Europe, including a 2009 debut with Canada's National Arts Centre Orchestra.

Orion Series in Fine Arts presents
Krista Bennion Feeney, violin (New York)
Concert: Tuesday, October 25
Works by Bach, Schubert, Brahms, Doheny, Debussy & others
with Ajtony Csaba, piano & harpsichord (UVic)

Violinist Krista Bennion Feeney is an outstanding figure in classical music with a multifaceted career as a chamber musician, concertmaster, leader/musical director and soloist. Concertmaster of the Orchestra of St. Luke's and the Mostly Mozart Festival Orchestra, Feeney is a founding member of the DNA Quintet (the Loma Mar Quartet with bassist John Feeney) who recently released volume ll of Dragonetti's New Academy and can also be heard playing the music of Sir Paul McCartney on his album Working Classical. In addition, Ms Feeney is the violinist of the Four Nations Ensemble. Ms Feeney's concerto collaborations have included such orchestras as the San Francisco, the New York String Orchestra, Philadelphia Chamber Orchestra and the New Century Chamber Orchestra, of which she was the music director from 1999-2006. Upcoming engagements in '11-'12 include Lou Harrison's Suite for Violin and Gamelon at Bard College, Haydn's rarely performed G Major violin concerto with the New Century Chamber Orchestra and the Bottesini Grand Duo Concertante with John Feeney bassist and the Hershey Symphony.

Orion Series in Fine Arts presents
Aiyun Huang (Head of Percussion Studies,
Schulich School of Music, McGill University)
Concert: Monday, October 17
Works by Georges Aperghis, Javier Alvarez, Vinko Globokar & Michael Oesterle's Cepheid Variables with guests from the UVic Percussion Ensemble

Aiyun Huang is an internationally respected soloist, educator, conductor and researcher best known for her work in percussion-theater. In 2002 she recieved the first prize and Audiance Award at the Geneva International Music Competition. Huang was a member of red fish blue fish and is a founding member of the Canadian trio Toca Loca. She has commissioned and championed over 100 compositions in the last decade, working with composers from the Americas, Europe and Asia and has performed throughout North America, Mexico, Europe and Asia as a soloist and chamber musician. Huang received her DMA from the University of California, San Diego and currently heads the percussion program at the Schulich School of Music of McGill University in Montreal, Canada.

Cheryl Pauls, piano (Winnipeg)
Lecture-Recital: Wednesday, October 5
Really Interesting Things about Time: Recent Piano Music of Elliott Carter

Cheryl Pauls appears regularly as soloist, collaborative pianist and lecture recitalist, and is known particularly for her presentations of new music. She performs frequently in the Winnipeg Symphony Orchestra's New Music Festival, and is featured often as performer and curator with Winnipeg's new music series, GroundSwell. Cheryl's research and writing projects seek to interface studies in music theory and performance with those in memory, physiology, and liturgical expression. Currently she is preparing a website focusing on performance practice and pedagogy in relation to twentieth- and twenty-first-century piano music. Cheryl holds a doctorate in piano performance from the University of British Columbia. She is an Associate Professor of Piano and Music Theory at the Canadian Mennonite University in Winnipeg, Manitoba.

Orion Series in Fine Arts presents
Jože Kotar (Professor at the Academy of Music, Ljubljana & Principal Clarinetist, RTV Slovenia Symphony Orchestra)
Concert: Tuesday, October 4
with Bruce Vogt, piano (UVic)
Performing works by Poulenc, Dekleva & others

Masterclasses: Wednesday, October 5
Presentation on contemporary music techniques & the music of Slovenia
UVic students Sydney Tetarenko & Steven Bae perform clarinet works by Franz Krommer, Webern & others
Jože Kotar became principal clarinetist of the RTV Slovenia Symphony Orchestra in 2007 after serving in that role at the Slovenian Philharmonic Orchestra for 12 years. He is also a tenured professor at the Academy of Music in Ljubljana. As a soloist, chamber musician and member of various chamber ensembles, Kotar performs in Slovenia and abroad, leads seminars for clarinet and chamber music, and participates in the jury of international competitions. Kotar is a member, co-founder and artistic director of the Slovenian Clarinet Orchestra and a member of the Ariart Wind Quintet and the MD7 Contemporary Music Ensemble. As a clarinetist, he collaborates with the Slovenian Chamber Orchestra, the Academie Ars Musicae Orchestra, and others. Kotar has served as conductor and artistic director of the Trbovlje Workers Band since 2010.

Orion Series in Fine Arts presents
Reiko Shimokawa, piano (Japan)
Concert: Monday, October 3
Chieko Konishi Louie, flute (Vancouver)
Reiko Shimokawa, piano (Japan)
Works by Michio Miyagi, Piazzolla, Mendelssohn, Gaubert, as well as Japanese folk tunes

Lecture:Tuesday, October 4
The Piano Music of Felix Mendelssohn Bartholdy: An Unjustly Neglected Legacy

Reiko Shimokawa (nee Nakatsukasa) is the recipient of numerous awards including second prize at the 8th Pacific Piano Competition in Canada (2002) and Musical Activity Award from Yamaha Music Foundation in Japan (2001). Her concert appearances include the 'Debut' series broadcast on CBC Radio 2 (2001), concerto soloist with the Budapest Concert Orchestra in Hungary (1999) and piano trio at Mendelssohn Haus, Leipzig in Germany (2011).
She received her initial training at the Royal College of Music, Trinity College of Music and Guildhall School of Music and Drama in London, U.K., and then moved to Canada to study with Professor Bruce Vogt at the University of Victoria in 1999. She completed her Master's degree at UVic in 2001 and her Diploma in Music Performance at UBC in 2004 under the guidance of Dr. Sara Davis Buechner for piano and Doreen Oke for harpsichord. She also studied with renowned teachers including Ronan Magill, Lee Kum-Sing and Paul Roberts. Reiko taught in Oakridge Music Studio in Vancouver (2005-2006), and Music Academy Tokyo (2007-2011).
Reiko performs with flutist, Chieko Konishi Louie as a duo and they regularly collaborate with other artists, Rakugoka (Japanese traditional comic teller) and classical music. Reiko has released two CDs in Japan, entitled "In Earth's Many Colored Dream" and "Tunes of Clowns".
Chieko Konishi Louie graduated from the Osaka University of Art with a Degree in Performing Arts and Major in Music. She has studied with Nozomu Machinaga, Ryouichi Sone, Chang-Kook Kim and has performed with orchestras in Japan. In April 2001, Chieko was invited along with other musicians to perform "Enjoy Japan" at Carnegie Hall in New York City. She has performed recitals and joined chamber groups in the Vancouver area since 2004. In 2006 Chieko released her CD "The Ocean in Spring". She works as flute instructor at Tom Lee Music Learning Centre in Vancouver.
September 2011
Duo Concertante (Newfoundland)
Nancy Dahn & Timothy Steeves
Concert: Wednesday, September 28
Featuring Nancy Dahn, violin & Timothy Steeves, piano
with Pamela Highbaugh Aloni, cello & Yariv Aloni, viola

Program:
Mozart - Piano Quartet in G minor, K.478
R. Murray Schafer - Duo for Violin and Piano (recent Juno winner for
best classical composition)
Brahms - Piano Quartet in A major, Op. 26
Known for the passion, subtlety, and brilliance of their performances, Duo Concertante have worked together since 1997, developing the exceptionally unified voice that has repeatedly impressed audiences worldwide. Nancy Dahn, violin, and Timothy Steeves, piano— "two packages of musical dynamite" (Halifax Chronicle-Herald)—have received the Touring Performers Award (Contact East) as well as Memorial University's prestigious President's Award for Outstanding Research, and were named NLAC Artist of the Year in May 2010.

Orion Series in Fine Arts presents
John Hess, piano (University of Western Ontario)
Elizabeth Turnbull, mezzo soprano (University of Alberta)
Concert: Sunday, September 25
Performing Mahler's Das Lied von der Erde
with Benjamin Butterfield, tenor (University of Victoria)

Masterclass: Saturday, September 24


Orion Series in Fine Arts presents
Michael Finnissy (Composer, Great Britain)
Concert: Monday, September 12
Tangos & Transcriptions

Lecture: Wednesday, September 14
Writing anything & everything

"Finnissy is one of those awkward English visionaries like William Blake or John Bunyan, whose rough edges are a measure of their burning convictions."
-Ivan Hewett, The Daily Telegraph
Composer Michael Finnissy, a major voice in British music, visited the University of Victoria School of Music as an Orion Lecturer. Renowned for his broad aesthetic range, he is equally at home with complex and simple musics. Well-known as a pianist, he presented a recital of his work as well as a lecture entitled Writing anything and everything.
In addition, Finnissy joinied Victoria's Aventa ensemble for their annual Composer Workshop. Participants in the workshop included UVic alumni Anna Höstman (MMus '05), Christopher Reiche (MMus '08), and Mason Koenig (BMus '10), whose works were heard in a reading session on Saturday September 10. As well, alumnus Chedo Barone (MMus '04) and current composition student Alex Jang had their works performed in a concert that also included works by Finnissy on Sunday, September 11.
February 2011
Cuarteto Latinoamericano (Mexico)
Guest Recital: Sunday, February 27

Featuring:
Saúl Bitrán, violin
Arón Bitrán, violin
Javier Montiel, viola
Alvaro Bitrán, cello
Cuarteto Latinoamericano is known worldwide as the leading proponent of Latin American music for string quartet. Formed in 1982, this award-winning ensemble from Mexico has recorded most of the Latin American repertoire for string quartet and has performed as soloist with many orchestras, including the Los Angeles Philharmonic, the Seattle Symphony, with the National Arts Center Orchestra in Ottawa, the Orquesta Filarmónica de la Ciudad de México, the Dallas Symphony and the Símón Bolívar Orchestra of Venezuela.
The Grammy-nominated quartet has toured extensively around the world including performances in Europe, Asia and the Americas, as well as in New Zealand and Israel. They have appeared in a wide range of venues and festivals and have collaborated with many artists such as cellist Janos Starker, pianists Santiago Rodriguez, Cyprien Katsaris and Rudolph Buchbinder, tenor Ramon Vargas, and guitarists Narciso Yepes, Sharon Isbin, David Tanenbaum and Manuel Barrueco.
The Cuarteto was in residence at Carnegie Mellon University in Pittsburgh from 1988 until 2008 and since 2005, they have been a recipient of the México en Escena grant, given by the Mexican government through its National Fund for Culture and Art.
Under the auspices of the Sistema Nacional de Orquestas Juveniles of Venezuela, the Cuarteto has created the Latin American Academy for String Quartets, based in Caracas, which serves as a training ground for five select young string quartets from the Sistema. The Cuarteto visits the Academy four times a year.

Alcan String Quartet (Québec)
Guest Recital: Thursday, February 10

Featuring:
Laura Andriani, violin
Nathalie Camus, violin
Luc Beauchemin, viola
David Ellis, cello
Critics agree that, both on stage and in the recording studio, the Alcan String Quartet possesses the qualities that characterize the best ensembles of its kind: a recognizable personality, a homogeneous sound, and elegant style. Hailing from Chicoutimi, Québec, the Quartet has developed a reputation for excellence throughout Canada and internationally since its formation over sixteen years ago. The quartet's originality, contagious enthusiasm, unique sonority, and remarkable cohesion have all contributed to its long-term success.
The ensemble's list of accomplishments is impressive: close to 1000 concerts; over 100 live radio broadcasts; numerous television appearances; tours throughout North America, Europe, Asia; and a number of commissioned pieces and premieres. The quartet's recordings have received adulatory reviews in the US, Canada, and Europe, winning them the "Prix Opus, recording of the year" for its CD of Schubert Quartets.
On February 10, 2011, The Alcan String Quartet will perform Joseph Haydn's op. 76 no.5 String Quartet, Felix Mendelssohn's String Quartet Op. 80 and a newly commissioned work by Canadian composer Airat Ichmouratov.

Learn about...