March – April 2014
---
On the Pulse

Colleen Eccleston wins Rally Song contest
To the cheers of a tight game and the applause of a packed house, the winner of the School of Music / Vikes Nation Rally Song Contest was decided at the Vikes men's basketball game on January 10—and first prize went to the School of Music's own songwriting instructor Colleen Eccleston!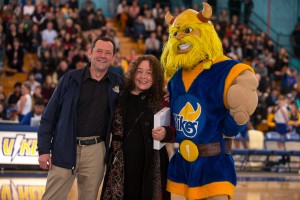 With 18 submissions from across campus—including entries by students, faculty and administration alike—the top three finalists were performed live at half-time by fourth-year Music student and rising star Josh Lovell. And while the crowd enjoyed the first two songs by Kyell Erickson and Kevin Grout, they clearly cheered the loudest for Eccleston's song . . . which made the decision by the judging panel—UVic President Jamie Cassels, Director of Athletics and Recreation Clint Hamilton, Director of School of Music Dr. Susan Lewis Hammond and varsity athlete Kyle Irvine—that much easier. Eccleston picked up a brand new iPad for her winning song, titled "Vikes Nation." Attendees of future games will hear a recorded version of Lovell's rendition before the starting lineups of each Vikes home game.

"It was amazing and exciting to hear them live." says Eccleston. "[Lovell] could really sing it, and that made a difference. And it was doubly thrilling for me because one of my students in my History of Rock & Roll class was playing in the game. I was really cheering for him."

All in all, it was a fantastic night for the School of Music in the McKinnon Gym, with the UVic Jazz Ensemble—led by Music professor Patrick Boyle—also getting in on the action by playing upbeat songs at both the women's and men's game.

Click here to listen to Josh Lovell singing Eccleston's winning song, with a montage of photos from the January 10 event.

Read the full story on the Fine Arts blog.

Photo credit: UVic President Jamie Cassels and Vikes mascot Thunder present Rally Song winner Colleen Eccleston with her iPad (photo: Armando Tura)
---
What's the Big Idea?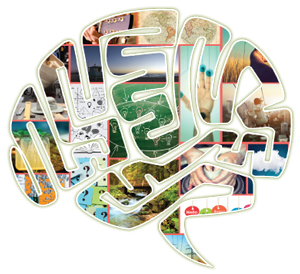 UVic's third annual IdeaFest is back and ready to expand your mind with fascinating ideas from fascinating people. Running March 3 to 8 at various venues across campus, IdeaFest offers over 50 ideas worth celebrating.

This year's theme is "Ideas that can change everything," and there is no shortage of School of Music events to check out. Here's a quick rundown by date of what we have scheduled, but be sure to see the main schedule for complete details. All events are free and don't require registration—unless otherwise noted.

• Get an inside look at how musicians make music with a Cello Master Class lead by Pamela Highbaugh Aloni. (1:30pm – 2:30pm Tuesday, March 4 in the Phillip T. Young Recital Hall, MacLaurin B-Wing)

• The annual Jamie Cassels Undergraduate Research Awards feature new research produced by 115 young scholars, including fourth-year Music & Computer Science student, Sondra Moyls. Be sure to check out her contribution to this fascinating exhibit. (11:30am – 3pm Wednesday, March 5, Michelle Pujol room, SUB)

• Learn what makes a good performance in this Clarinet Master Class coached by Patricia Kostek. (1:30pm – 2:30pm Wednesday, March 5 in the Phillip T. Young Recital Hall)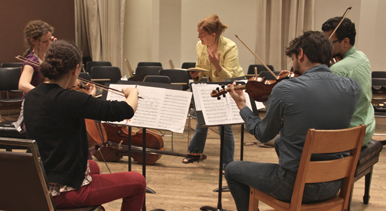 • Find out how young musicians hone their craft and learn from master musicians at this String Chamber Master Class with UVic's artists-in-residence, the Lafayette String Quartet. (7pm – 9pm Wednesday, March 5 in MacLaurin B016)

• Ever heard of Soundpainting? Find out what it's all about at this presentation and interactive demonstration by UVic's new music ensemble, Sonic Lab, led by Ajtony Csaba. All are invited to participate with movement, visual arts, spoken word, acting or music in a real-time, gesture-based group composition. (1pm – 2:30pm Thursday, March 6 in the Phillip T. Young Recital Hall)

• Five finalists from UVic's inaugural Three Minute Thesis competition will go head to head before a panel of distinguished judges, including School of Music Ph.D candidate (Musicology), Michael Dias. (7pm Thursday, March 6 in the David Lam Auditorium, MacLaurin Building)

• Learn more about the voice as an instrument when professor Benjamin Butterfield leads this master class. (2:30pm – 3:30pm Friday, March 7 in the Phillip T. Young Recital Hall)

• Discover more about the process of composing music in the interactive workshop "Exploring Aesthetic Diversity Through Music." School of Music composition and performance students will perform their latest music compositions, created under the guidance of professors Dániel Péter Biró and Joanna Hood. (7pm – 9pm Friday, March 7 in MacLaurin B016)

• This year's "Concert Without Borders" features the UVic Orchestra, under the direction of Ajtony Csaba, offering a program that includes Berlioz, Grisey and Beethoven, punctuated by multi-media interventions highlighting Learning Without Borders projects from across campus. Theatre, song, visual art and spoken word shine a spotlight on the many ways in which members of the campus community are working to internationalize the curriculum and campus life. (8pm Friday, March 7 in the Farquhar Auditorium. Tickets can be purchased at the UVic Ticket Centre.)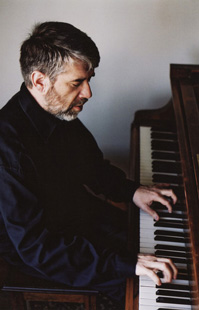 • Finally, we offer the concert, A Night of Schubert. What makes a composer great? Why do we revere the music of one artist over another? Is it the beauty of the melody, a special harmonic sound, or something else? Discover the secrets of the romantic music of Franz Schubert (1797-1828) as explained and performed by pianist and School of Music professor Bruce Vogt. There will be a pre-concert talk at 7:30pm. (8pm Saturday, March 8 in the Phillip T. Young Recital Hall. Tickets can be purchased at the UVic Ticket Centre.)
---
On Stage

Craigdarroch Castle in Song
Victoria's legendary landmark, Craigdarroch Castle, is not just a time capsule of Victorian-era stained glass, woodwork and furnishings. Find out how students from the University of Victoria are unraveling the past, present and future of this great mansion through song in a special recital, Singing for the Stage, on Saturday, March 22.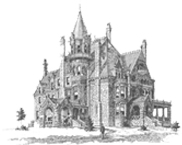 With musicians from UVic's School of Music and Departments of Theatre, English, Psychology and Linguistics, the students will be sewing together songs of their own selection based on their discoveries about the castle and its past inhabitants, drawing inspiration from four themes: tourists, ghosts, family and workers. Repertoire will include traditional Gaelic songs, a song from mainland China and one from Japan; songs by Berg, Spohr, Saint-Saëns, Britten, Vaughan Williams, Schubert, the Beatles and Borodin as well as two newly composed songs. "It's an eclectic mix showing contemporary connections to the castle through music from the past and present," explains UVic voice professor, Benjamin Butterfield.

A portion of the proceeds from this concert will go towards SONGFIRE™, a Vancouver International Song Institute program that benefits many School of Music students. The theatre initiative was created and cultivated over the past 15 years by Rena Sharon at the University of British Columbia, and Butterfield has been involved in it for the past 10 years. With hubs being set up across the country including St. John's, Toronto and Victoria, "the idea of the project is to show contemporary audiences the relevance of Art Song in our modern society as a foundation for expressing who we are," says Butterfield.

The concert takes place at Craigdarroch Castle (1050 Joan Crescent) and starts at 8 p.m. Tickets are $15 and available by phone 250-592-5323 or in person at the Castle.
---
Songs of Farewell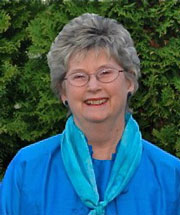 Following one final performance in April, much-loved Philomela Women's Choir conductor Dr. Mary Kennedy will hand over the baton and retire from both the university and her nine-year leadership of the choir. In her own words, Dr. Kennedy has "worked to build a women's singing community with Philomela, one where singers young and older, novice and advanced, can work together in a supportive atmosphere and strive for musical excellence."

During her nine years with the choir, the ensemble has continued the 'town and gown' tradition begun by the choir's founder, Voice Professor Susan Young, as well as initiated some new traditions: a turquoise nightingale has become their signature logo, and all members don elegant choir uniforms—long black gowns accented by turquoise silk scarves. In addition, the choir has produced three compilation CDs and has taken several trips: up-island to Courtney, down south to Seattle, and across the seas to Hong Kong (2009) and most recently on tour in England (2013). "The singers outdid themselves in terms of their level of achievement and bonding," says Kennedy of their England tour which she describes as "golden." "It was so nice to see them look out for and after one another and rise to new heights of performing and taking responsibility."

On two occasions, the choir used their concerts as a focal point to raise funds for causes beyond the university: once for victims of the tsunami in Japan and the second for the local food bank, Our Place.

There is a camaraderie amongst choir members that Kennedy is going to miss. "Many [members] have remained in the choir long after graduation and serve as mentors for the newbies. That I value a lot," describes Kennedy. "The sense of giving women their voice, literally and figuratively, has also meant a lot to me."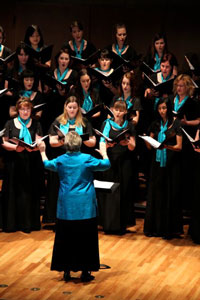 For her final Philomela performance, a potpourri of musical selections fills a program that will take the audience on a tour of languages. The choir will be singing in English (eg.,"Regisoro," an award winning composition by current choir member Kimberley Farris-Manning); Latin (eg., "Lux Aurumque" by Eric Whitacre of Virtual Choir fame); French (an arrangement of "J'entends le Moulin" by Canadian Donald Patriquin); Spanish ("Las Amarillas", an arrangement of a Mexican folk song by Canadian Stephen Hatfield); Italian ("Canzonatta" by Canadian Benjamin Bolden); German (eg., Brahms "Vier Gesange" accompanied by harp and two horns); Samoan ("Minoi, Minoi" arranged by Christopher Marshall) and will delight the audience with two 'mouth music' pieces.

The group of singers welcome harpist Josh Layne, horn players Simon Dawkins and Sam Brunton, and percussionist Dr. Michael Keddy to this concert as well as accompanist Julian Greenwood.

To honour Kennedy's last concert with the group and to add to the festive atmosphere, choir alumnae and friends will be invited to join in the singing of the choir's unofficial anthem Though Philomela lost her love, and there will be an announcement of a new music scholarship for Philomela choir members.

Don't miss your last chance to hear Kennedy conduct the choir in their concert, A Potpourri for Spring, on Sunday, April 6 at 2:30 p.m. in the the Phillip T. Young Recital Hall. Be sure to get tickets in advance ($12) from the UVic Ticket Centre (250-721-8480 or http://tickets.uvic.ca/) or $15 for the few that may remain at the door.

---
Beyond UVic


News on School of Music Alumni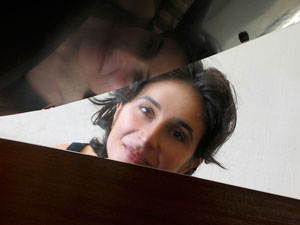 Concert pianist Eve Egoyan, native of Victoria and Distinguished Alumna of the UVic School of Music, gave a stunning solo concert on February 20 at the School of Music's Phillip T. Young Recital Hall to launch her most recent Canadian tour. Presented by Aventa, the program included the premiere of Nocturnes and Chorales, a new suite of pieces by Toronto-based composer Linda Catlin Smith (also a School of Music alumna) as well as James Tenney's To Weave (a meditation), Piani, Latebre by Piers Hellawell, and Michael Finnissy's Folklore II.
Egoyan is one of few pianists who have dedicated themselves to the performance of new works. Her intense focus, command of the instrument, insightful interpretations, and unique programmes welcome audiences into unknown territory, bridging the gap between the audience and contemporary composition.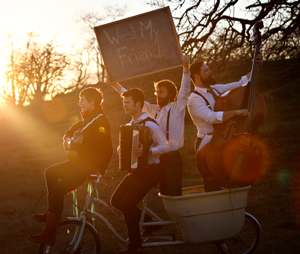 Victoria-based indie/folk band, West My Friend, featuring three School of Music alumni–Eden Oliver (BMus '08), Jeff Poynter (BMus '11) and Alex Rempel (BMus '12)– will celebrate the release of their second album, When The Ink Dries, at Fairfield United Church on Thursday March 6. With special guest Mike Edel, the concert will kick-off their 24-city Western Canada album release tour, and will feature many other musicians from the School of Music, both past and present, including Kelby MacNayr, Tyson Doknjas, Barry Leung, and Andrew Greenwood, as well as faculty trombonist Scott MacInnes. Advance tickets are available at Larsen Music, Lyle's Place, and online.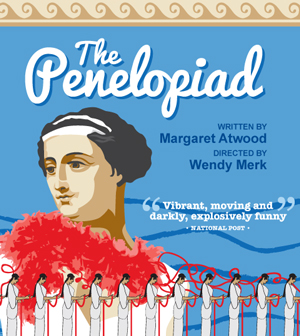 The Langham Court Theatre's upcoming production of Margaret Atwood's The Penelopiad, will feature new, original music by Ivana Jokic (MMus '13) and 4th year School of Music student, Liam Gibson. A re-imagining of Homer's Odyssey from the perspective of Odysseus's wife Penelope, The Penelopiad will run from April 24 to May 10 in Victoria. Since taking on the project this past September, Jokic, who currently resides in Ontario, and Victoria-based Gibson collaborated on the score, each taking on various scenes independently while combining their thematic material in others. Jokic has found the process of writing for theatre very exciting and rewarding. "This is my first composition that I wrote outside of a school or workshop environment," explains Jokic. "It feels great to finally take part in the real world!"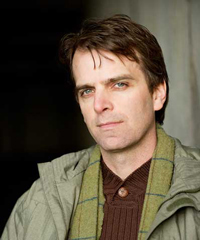 Composer Tobin Stokes (BMus '89) is preparing for the premiere of a new chamber opera, Pauline, commissioned by City Opera Vancouver. With a libretto by Margaret Atwood, the opera, set at Vancouver in March 1913, is based on the life and final days of Canadian writer, poet, and actress Pauline Johnson. The world premiere of Pauline will be given at the York Theatre in Vancouver on May 23, 2014, with performances through May 31.

Pauline will be Stokes' fifth opera. His first opera, The Vinedressers, has been produced twice, while his second, Nootka, has been presented as an oratorio. From 2011-2012, on commission from City Opera Vancouver and the Annenberg Foundation of Los Angeles, Stokes created Fallujah. His one-act chamber opera about the famous Canadian architect, Francis Rattenbury, premiered in September 2012 at Victoria's Empress Hotel as part of the 150th birthday celebrations for Victoria. Stokes also composes orchestral, chamber, choral and solo vocal music and has produced scores for film, television, and theatre. He is a former Composer In Residence with the Victoria Symphony, and his music has been recorded by the Moscow Symphony Orchestra. He has been commissioned by CBC, Elektra Women's Choir, the 2010 Olympics, and many more. His explorations into music from other cultures have led to various commissions in France, Spain, Australia, and here on the BC coast with First Nations elders, incorporating their stories and melodies.
---
e-Pulse is a regular e-newsletter for those interested in the University of Victoria School of Music events. Do you know someone who would like to know more about us? Please feel free to forward this message to a friend!
Follow us on Facebook (University of Victoria, School of Music) and Twitter (UVicMusic).
For a complete list of School of Music events, visit our online Events Calendar.