January 2013
---
On the Pulse

School of Music Welcomes New Director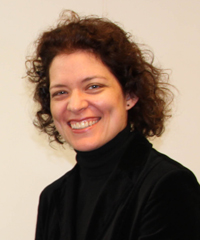 The School of Music is pleased to announce the appointment of Dr. Susan Lewis Hammond as Director of the School of Music. Dr. Lewis Hammond joined the School of Music in 2001 in the musicology area and received promotion to Associate Professor in 2007. Bringing a wealth of experience to this position, Dr. Lewis Hammond has served two terms as Acting Director of the School of Music, presently serves her third term on University Senate, and participates in the Early Modern Research Collective at the University of Victoria. She teaches courses in Renaissance and Baroque music and has authored two books, The Madrigal: A Research and Information Guide (Routledge, 2011) and Editing Music in Early Modern Germany (Ashgate, 2007). We congratulate Dr. Lewis Hammond on her appointment.
---
Choir Prepares For England Tour
On May 2, 2013, approximately thirty singers and ten 'hangers-on' will depart Vancouver airport for a two-week England tour. This tour is the second international trip for UVic's Philomela Women's Choir (the first being the Hong Kong Tour in 2009). While in England, the choir will visit Cambridge, York, Oxford, Exeter, Totnes, Swanage, Salisbury, and London, with eight concerts scheduled throughout the two weeks. The choir's director, Mary Kennedy, called to her family and friends in England to help arrange many of the concerts, while the ACFEA Tour Company is handling tour administration and additional concert bookings.
Highlights of the tour will include concerts in St. David's Church, Christ Church, and Exeter Cathedral. The group is also looking forward to taking in some magnificent sightseeing, including Castle Howard near York (site of the filming of Brideshead Revisited), Dartmoor, Stonehenge, and London.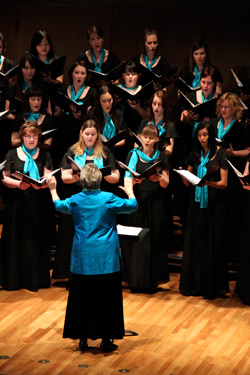 Since assuming leadership of the choir in September 2005, Kennedy has aimed to foster a women's singing community at UVic. The choir is open to all women at the University and also includes a component of community members, affectionately known as 'townies'. The mix of young women with the more mature townies adds a special touch to the choir, not only to the vocal sound, but also to the choir community. "Singing together and striving to be the best the choir can be is blended with supporting each other when the need arises," says Kennedy. "Working together towards an extended tour is just another way of fostering community and giving women a collective voice."
Singers have been working hard to fundraise for this tour by selling BC Choral Federation raffle tickets, holding a silent auction and holiday sale at the December concerts, and selling concert tickets and CDs. For this tour, the choir has been fortunate to receive financial support from the UVic President's Office, the UVic Alumni Association, and many individual donors. Even with all this wonderful support, travelling to Europe is expensive and the choir is still looking for donors. If you are interested in offering your support, please contact Sarah Black, Annual Giving Officer, at skblack@uvic.ca. The choir will be most grateful!
---
On Stage
Music For and In the Moment
Nearly twenty School of Music faculty will converge on the Phillip T. Young Recital Hall stage on Saturday, January 12 for an extraordinary Faculty Chamber Music concert, Music For and In the Moment, to commemorate UVic's 50th Anniversary. On the program: music composed by UVic's renowned faculty composers. Recognized nationally and internationally for their work, John Celona, Dániel Péter Biró, Rudolf Komorous (faculty alumnus), and Christopher Butterfield will present compositions that were either written for the occasion, or dedicated to this celebration.
"UVic has much to celebrate in its support and educational influence in the arts and music," says performance faculty, Pamela Highbaugh Aloni. "For 50 years the School of Music has contributed significantly to music in Canada and beyond. This is one way to highlight this distinction and share it with our greater university community." Highbaugh Aloni, resident cellist and member of the Lafayette String Quartet, is spearheading the event, which she thinks is a unique way to commemorate this milestone for posterity. "Long after the event is finished, there will be a continued association of this music to the 50th Anniversary."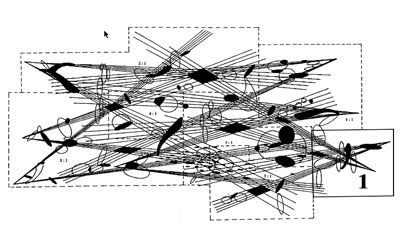 The pieces range from solo performances such as Biró's Palimpsests, for solo piano and Salvim (Quails), for solo viola, to Celona's Networks (shown left), featuring the majority of the School of Music's performance faculty. The faculty will also give the world premiere of Christopher Butterfield's Omar Khayyam in Belfast - Six Postcards for chamber ensemble.
"Our full time and sessional faculty are well respected in their fields and it is very rare that we can combine so many of us in one event," says Highbaugh Aloni. "It is great fun for us as well!"
The concert is at 8:00 p.m. in the Phillip T. Young Recital Hall. Tickets are $17.50 & $13.50 and available through the UVic Ticket Centre and at the door.
---

Orion Series Presents Stellar Line-up
Who doesn't love a free concert, especially when it awards the opportunity to witness the musical prowess of an international legend or a star on the rise. That's exactly what this season's Orion Series in Fine Arts has lined-up. Not only are there some great concert offerings, free lectures and masterclasses are also open for the public to enjoy. Established in the Faculty of Fine Arts by an anonymous donor, the Orion Fund in Fine Arts gives faculty the opportunity to invite distinguished visitors from other parts of Canada and the world to the University and the wider Victoria community.
Here are some upcoming Orion events not to be missed over next two months:


Every three years, Calgary's prestigious Honens International Piano Competition discovers and launches a star. Georgy Tchaidze, the 2009 Honens Prize Laureate, has performed across Europe and North America since his win and will be taking to the Phillip T. Young Recital Hall stage for a concert on Monday, January 14 at 8:00 p.m. A native of St. Petersburg, Russia, Tchaidze's engagements have included a performance for the Governor General of Canada, a stunning debut recording on the Honens label, soloist with the National Arts Centre Orchestra under the baton of Pinchas Zukerman, among many others. Tchaidze will display his "fine sensibility and perfectly honed technique" (The Telegraph) at UVic in a program of works by Beethoven and Shostakovich. In addition, piano students will have the opportunity to receive coaching from Tchaidze in a masterclass on Tuesday, January 15.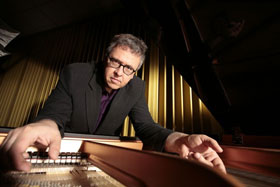 On Saturday, January 26 at 8:00 p.m., international performing artist and proponent of new music, Corey Hamm, will premiere new works written specifically for him by Canadian composers. Associate Professor of Piano and Chamber Music at The University of British Columbia (UBC) since 2005 and director of the UBC Contemporary Players, Dr. Hamm has commissioned, premiered and recorded over two hundred solo, chamber and concerto works. His concert at the Phillip T. Young Recital Hall on January 26 will include works by Dorothy Chang, Keith Hamel, Jordan Nobles and Scott Godin. Hamm will also lead a piano masterclass on Friday, January 25.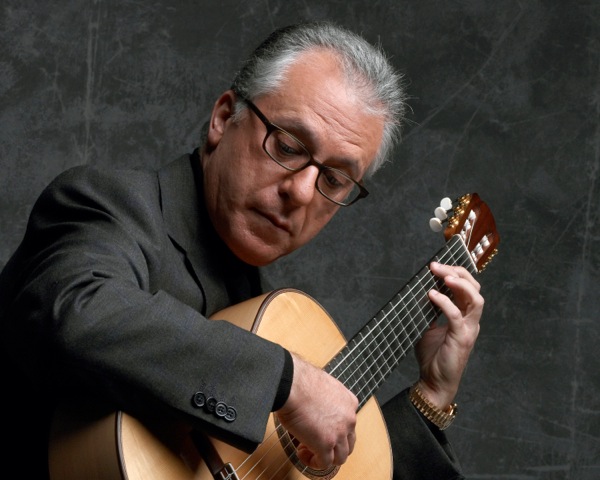 Don't miss classical guitarist, Pepe Romero's masterclass on Friday, February 15. Known the world over as a superb performer and recording artist, with accolades including knighthood from the King of Spain, and recognition from the White House and the Vatican, Romero holds an honorary doctorate from the University of Victoria. In this masterclass, four talented UVic guitarists will perform for Maestro Romero, followed by a brief Q&A period. The class will run from 3:00-6:30 p.m. in the David Lam Auditorium. On Saturday, February 16 at 7:30 p.m. Romero will give a performance at the First Metropolitan Church with UVic faculty guitarist, Alexander Dunn, along with several other guests. For more information visit victoriaguitarsociety.ca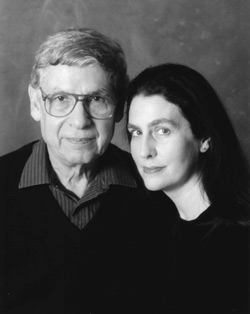 Pioneering Canadian-Argentinian composer of electronic & instrumental music, alcides lanza, and partner Meg Sheppard (voice, percussion) will present a concert & lecture of contemporary works on February 28. Born in Argentina and having lived in the United States and Canada (where he currently resides), lanza's active international career as a pianist and conductor focuses on presenting avante garde music of the three Americas. The 12:00 p.m. lecture features an analysis of lanza's vôo, with live examples. At 8:00 p.m. the duo will perform selected works for voice, piano, percussion & electronics by lanza & others.


For more information on these events, visit the School of Music website.
---

Students Tune-up For Concerto Debut

The University of Victoria 's Annual Concerto Concert is soon approaching, and this year's winners are highly anticipating the rehearsals and performance with the Concerto Orchestra. Comprised of School of Music students, faculty and alumni, the Concerto Orchestra has been backing up concerto competition winners since the early 1980s.
Congratulations go out to this year's Concerto Competition winners: Jiten Beairsto (violin), Sabrina Sun (flute), Daniel Jordan (piano) and Erin Ronningen (mezzo-soprano).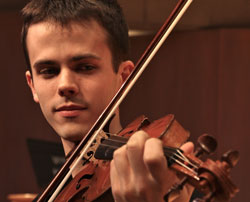 Performing Ernest Chausson's ever-popular Poème, for violin and orchestra, Op.25, is third year performance major, Jiten Beairsto. "I decided I wanted to play the piece years ago, but it wasn't until last spring that I mustered the courage to properly learn and perform it," says Beairsto. Having performed in a variety of orchestras, including the Victoria Symphony and the National Youth Orchestra of Canada, this will be his debut as a soloist. "I really don't know what to expect, but my guess is that it will be equal parts nerve-wracking, challenging, and thrilling." Beairsto has had a "thoroughly positive" few years at UVic and credits his instructor, Sharon Stanis, along with the Lafayette String Quartet, for their guidance.


Performing Frank Martin's one-movement Ballade, second-year graduate student, Sabrina Sun, was drawn to "the intensity of the piece as well the technical challenge" of performing such a wide range on the flute. A popular work in twentieth century flute repertoire, Sun has spent several months mastering the wide leaps while trying to retain the melodic lyricism of the piece. Her instructor, Suzanne Snizek "has been great," says Sun. "She has experience in both performing and teaching and I have learnt so much from her." Following graduation, Sun hopes to enter a DMA program while continuing to teach the flute.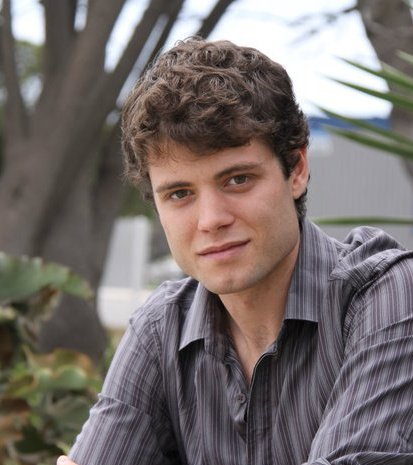 Less frequently performed than the second and third concertos, fourth year piano major, Daniel Jordan, is looking forward to bringing Rachmaninoff's Piano Concerto No. 1 to the stage. Originally written in 1891 when the composer was 18 years old, Jordan will perform the revised version of 1917, which he enjoys for its "heightened emotionality." Jordan has been working on the concerto for over a year, and thanks his instructor, May Ling Kwok, for her "tremendous support and perseverance" as well as the UVic community for providing inspiration and introducing him to many new concepts.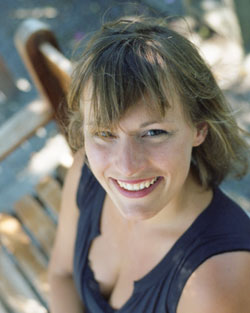 Mezzo soprano, Erin Ronningen, has been practicing Maurice Ravel's Shéhérazade since last spring under the tuition of her instructor, Anne Grimm. "The music is an exotic and colourful narrative of yearning for fantastic adventure," describes Ronningen. "The experience of singing this piece with an orchestra is a once in a lifetime opportunity and I'm ready to jump into the colourful sea that Ravel created." Ronningen is in her fourth year at UVic and aspires to sing with orchestras and continue to study performance techniques with great teachers upon graduation. "Anne Grimm has been an inspiring, dedicated and worldly teacher and mentor," says Ronningen. "Professor Benjamin Butterfield's enthusiasm for performance is also very contagious.


The Concerto Concert takes place on Friday, January 25 at 8:00 p.m. in the University Centre Farquhar Auditorium. Tickets are $17.50 & $13.50 and available through the UVic Ticket Centre and at the door.
---

Quartet Series Offers Lectures, Exhibit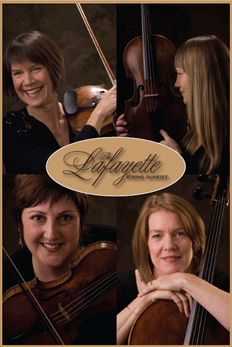 The month of February brings another "first" for the School of Music. The Lafayette String Quartet, joined by guest artists, the Molinari String Quartet (Montreal), will perform the complete works for string quartet of Arnold Schoenberg, Alban Berg and Anton Webern. Combined, these composers are known as the Second Viennese School (the first being Mozart, Haydn and Beethoven, with a smattering of Schubert), recognized for their repertoire characterized by expanded late-Romantic tonality, chromatic expressionism, and Schoenberg's serial twelve-tone techniques.
Mark your calendars for three consecutive evenings of concerts, from Thursday, February 14 to Saturday, February 16.
To accompany this series, pre-concert talks and daily lectures will be presented by some of the worlds leading scholars in this music: Michael Cherlin (University of Minnesota) will offer insights into the quartets of Schoenberg and Webern; Richard Kurth (UBC) will discuss the early quartets of Schoenberg; Don McLean (University of Toronto) will talk about the quartets of Alban Berg; and Severine Neff (University of North Carolina) will focus her talk on the Second Quartet of Schoenberg (also featuring soprano, Susan Young).
Echoing the popular "get to know the Second Viennese School" gathering at the Faculty Club, the Lafayette Quartet will host another informative evening on Saturday, February 2 at 7:30 p.m. Joining them this time is Henk Guittart (Artistic Director of the Banff Centre, violist, Schoenberg Quartet), who with the help of the LSQ will delve more deeply into the quartets of Schoenberg, Berg and Webern. This free event is bound to further entice you to attend the upcoming concerts and to open your ears to the remarkable beauty of the music being presented.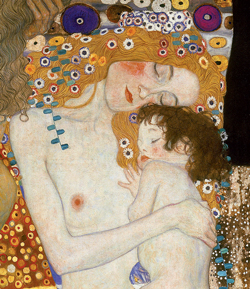 A display of prints by artist, Gustav Klimt, exhibited in the Recital Hall and lobby will keep you engaged during the concert intermissions. Klimt was one of the central figures of fin-de-siècle Vienna, the epoch that marked the beginning of Modernism, and in recognition of "Gustav Klimt Year," these works were generously donated by the Austrian Embassy and UVic's Department of Germanic & Slavic Studies. From February 10, the exhibit will be showcased in the multi-purpose room in the basement of the McPherson Library, but transported to the Recital Hall for the concert series. A panel discussion about the life and art of Gustav Klimt is scheduled for February 13 at 7:00 p.m. in A003 of the library.
The concerts start at 8:00 p.m. in the Phillip T. Young Recital Hall, with pre-concert talks at 7:00 p.m. Individual tickets are $25 (or $60 for all three concerts), available through the UVic Ticket Centre and at the door.
For more information and a schedule of additional lectures, visit the School of Music website
---
Music Extras

Ticket Giveaways, Contests and more!
Tell us on Facebook (University of Victoria, School of Music), Twitter (UVicMusic), or by email (concert@uvic.ca) which School of Music concert you are most looking forward to this season and why and you'll have a chance to win a pair of tickets to the concert.
Contest closes Monday, January 21 at 4:00 pm and winners will be drawn on January 22.
---
e-Pulse is a regular e-newsletter for those interested in the University of Victoria School of Music events. Do you know someone who would like to know more about us? Please feel free to forward this message to a friend!
Follow us on Facebook (University of Victoria, School of Music) and Twitter (UVicMusic).
For a complete list of School of Music events, visit our online Events Calendar.