January 2012
---
On the Pulse

Fillion Awarded for Teaching Excellence
The Faculty Advisory Committee has selected Dr. Michelle Fillion as the winner of this year's Award for Teaching Excellence in Fine Arts, a prize awarded to one Fine Arts Faculty member each academic year. Dr. Fillion teaches musicology and music history while also serving as Graduate Advisor at the School of Music.
Michelle Fillion joined the School of Music faculty in 2002, after almost two decades at Mills College (Oakland California) where she served as Professor and Head of the Music Department. While at Mills, Fillion was acknowledged on more than one occasion for her teaching excellence, having received the Phi Beta Kappa Northern California Teaching Award and the Mary S. Metz honorary Chair for Excellence and Creativity in Teaching. Dr. Fillion will be honoured at the UVic Faculty Excellence Awards reception this spring.
---
Songs of Praise for Krebs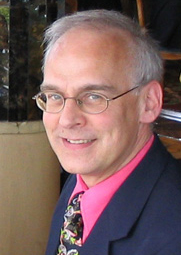 There is much to be lauded of long-time UVic faculty member Dr. Harald Krebs, professor and Head of Theory at the School of Music. While 2011 marked his 25th year at the University, Krebs was also named a University of Victoria Distinguished Professor in 2010 - the highest academic honour that the university can bestow on a faculty member. "I am very grateful to the University for this award. It's wonderful when your own university recognizes you for your research as well as your teaching," says Krebs, who is using the award to fund research and conference travel, and to invite guest speakers and performers to the School of Music.
As the eleventh recipient of the prestigious award, Krebs has been invited to give a public presentation for UVic's Distinguished Professor Lecture Series. "I am happy to have the opportunity to give a talk on campus. It is a way of saying 'thank you' to the University," says Krebs. The talk, intended for a broad audience, grows out of his recent research on how song composers manipulate the rhythm of poetry for expressive purposes. "It was during this research that I became enthralled with Robert Schumann's late songs, which are not sufficiently appreciated by scholars and performers. I look forward to acquainting the audience with this wonderful music, both by talking about and performing it," says Krebs, who will be joined by his wife, soprano Sharon Krebs, for the performance portions of the presentation.
In addition to his work at UVic, this past October Harald Krebs became President of the Society for Music Theory, the primary scholarly society in the field. Although the position is one of many demands, Krebs finds the work rewarding. "I'm enjoying it all very much—especially because I like and admire all the people with whom I am working," expresses Krebs, who previously served on several committees of the Society, and as its vice president.
Harald Krebs' lecture, Robert Redeemed: The Beauty of Schumann's Late Songs, will be held on Tuesday, January 24th at 7:30 p.m. in the Phillip T. Young Recital Hall. Admission is free.
---
Reinventing the Piano
Trimpin, the famed sound sculptor, composer and inventor, brings his latest innovations to Victoria in Spring 2012 with a project titled (CanonX+4:33=100). In collaboration with Open Space and Dr. Andrew Schloss (co-creator of UVic's Music and Computer Science program), a team of emerging sound engineers, musicians, and visual artists from UVic will have the opportunity to work directly under Trimpin's mentorship while assisting with the creation and installation of the work, scheduled to open on March 16.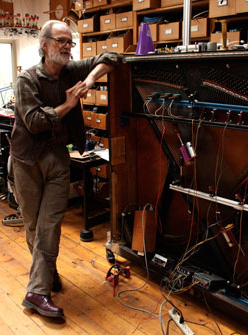 With 2012 marking the centennial celebration of some of the most influential composers of the last century, namely John Cage and Conlon Nancarrow, (CanonX+4:33=100) celebrates a continuum and extension of the important work of both composers. Combining ancient concepts and methods with the latest in digital technology, Trimpin will give new life to an array of transformed abandoned pianos, by constructing visually dynamic and aurally stunning acoustic and electroacoustic sculptures and automatons out of their carcasses. "The pianos will be 'prepared' with mechanical actuators, small robotic devices to play the piano strings in a way which both composers, more than a half century ago, started to experiment with, compose, and perform," describes Trimpin. "With the tools of today's technologies, this experimentation can be extended to the next level of investigation." Believing in our capacity to experience sound visually, Trimpin will accentuate this concept with the use of video cameras and sensors to translate movement and colour into gestures that activate the instruments.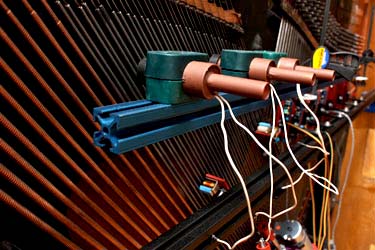 Trimpin will visit UVic from January 17 to 20 to conduct workshops with participants and will introduce the project in a public lecture on Tuesday, January 17th at 2:30 p.m. in Rm. A162 of the Visual Arts Building. A screening of Peter Esmonde's documentary, TRIMPIN: the sound of invention will be presented on Wednesday, January 18th at 8 p.m. in Rm. A146. Trimpin will return in March to install (CanonX+4:33=100) at Open Space, present an artist talk, and perform with the UVic collective, MISTIC. Until the close of the installation on April 28th, the UVic team will lead demonstrations and workshops at Open Space as well as have the opportunity to develop unique methodologies for activating and "performing" the installation as an enormous musical instrument.
­
One of the most stimulating and inventive forces in music today, Trimpin's installation will skew your everyday assumptions about sound and technology and engage your senses of perception, surprise, and joy, in an extraordinary and intricate audio-visual experience unlike any other.
---
On Stage
Faculty Five: An Antidote for the Winter Blues
With significant milestones to commemorate, new faculty members taking to the stage, impressive guest artists, and a line-up of innovative and diverse programming, this semester's School of Music Faculty Concert Series promises to be a noteworthy one.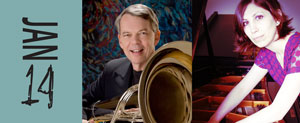 Celebrating his 50 years of tuba playing, Eugene Dowling opens the series on Saturday, January 14th with a program that encompasses a diversity that is reflective of his career. "It all has to do with looking back on my 50 years of playing," says Dowling, who has accompanied everyone from Peter Pears to the Moody Blues, from Sarah McLachlan to Tsuyoshi Tsutsumi. "As an orchestral musician, I played under the batons of Sir Georg Solti, Carlo Maria Giulini, Bernard Haitink and Claudio Abbado. Now my time is taken up as a soloist, chamber musician and an avid dixieland tubist and I wanted to combine the two and see how they fit to celebrate my first fifty years of performing." Joining Dowling for this concert is celebrated Victoria pianist, Tzenka Dianova, as well as Stephen Brown and The Bastion Jazz Band.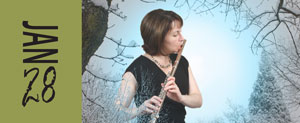 New to the School of Music faculty this fall, flutist Suzanne Snizek, will be joined by faculty pianists Charlotte Hale and Arthur Rowe and tenor Benjamin Butterfield, for evening of music sure to alleviate those winter blues. The program on Saturday, January 28th will include the Canadian premiere of Leo Smit's striking and challenging Sonata for flute and piano and the melodic yet intense Sonata for Flute and Piano by Oskar Morawetz, as well as works by Albert Roussel, and Petr Eben. Snizek will also delight the audience with J.S. Bach's Sonata in B minor, widely considered to be one of his more demanding and musically substantive works written for the flute.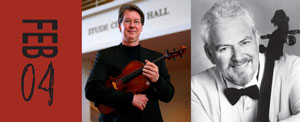 The Lafayette String Quartet continue their 25th anniversary series with a very special concert on Saturday, February 4th, joined by two of the greatest chamber music legends in the world: Paul Katz and James Dunham. Katz (cello) and Dunham (viola), along with Donald Weilerstein and Peter Salaff (violins), were members of the Cleveland String Quartet, one of the legendary string quartets of the last century. These musicians served as key mentors early on in the Quartet's career, and when UVic was looking to hire a quartet-in-residence, it was Paul Katz who recommended the LSQ, making his appearance for their 25th anniversary (and 20th anniversary at UVic) such a fantastic joy for them. The program, featuring music never performed in Victoria by the Quartet, will include a delightful work by Hugo Wolf, Shostakovich's second quartet, and the epic Brahms Sextet for Strings in G minor.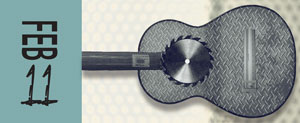 On Saturday, February 11th, virtuoso guitarist Alexander Dunn marks 20 years at UVic with GuitarWorks. Joined by guests from the School of Music, Dunn will perform a full-color snapshot of pieces for and with guitar by major 20th Century composers. The program will include Manuel Ponce's Variations sur Folia, a major work of the 1930's, as well as Nicholas Maw's song cycle Six Interiors, a dark and gorgeous exploration of poetry and modernist lyricism on texts of Thomas Hardy. Also on the program is Elliott Carter's Luimen, a bright, accessible work including harp, mandolin, vibraphone and brass, in the inimitable Carter style: at once angular, propulsive and dramatic. Finally, audience members may find themselves entranced by George Crumb's use of color and rhythm in a performance of Quest.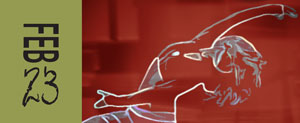 With dance as the inspiration for the evening, The Suite, on Thursday, February 23rd, will feature School of Music faculty Ajtony Csaba, Jonathan Goldman, Joanna Hood and Dániel Péter Biró. The program offers a unique collection of traditional and modern dances, from tango and sarabande to sirtaki and dub, transcribed for guitar, viola, accordion, bandoneón, piano and electronics.

All Faculty Concerts start at 8 p.m. in the Phillip T. Young Recital Hall. For tickets and information, please visit our website or the University Centre Box Office.
---
Concerto Winners in the Spotlight
The Concerto Concert has been a UVic School of Music tradition since the early 1980s and remains a showcase for some of the School of Music's strongest student performers. What began in the early 1980s under the baton of Professor George Corwin as The Little Orchestra, is now the Concerto Orchestra, an ensemble that brings together School of Music faculty and students. In the spotlight are winners of the School of Music's annual Concerto Competition, performing as soloists with the ensemble.
Open to all music majors in their second year of study or higher, students spend many months preparing for the Concerto Competition, which is held months before the concert. With a panel of judges that includes one member from each section of the Performance Faculty (piano, strings, voice, winds, brass/percussion) along with the UVic Orchestra conductor (currently Ajtony Csaba), winners are selected by ballot, without debate, and are invited to perform in the spring concert.
Gaining the opportunity to perform with the orchestra is considered by students and faculty to be a significant honour. "The event provides a meaningful instructional opportunity, with students performing alongside experienced faculty," remarks Co-Head of Performance and competition judge, Louis Ranger, "and the intensive preparation by the ensemble of students with faculty is a high point in the School's yearly activity." "Many former Concerto Concert soloists have gone on to establish successful careers as performers and teachers," adds Ranger.
Congratulations go out to this year's Concerto Competition winners, which include graduate students Celina Barry (tuba), Mary-Ellen Rayner (soprano) and Crystal Yang (flute). Rehearsals are underway for the Concerto Concert on Friday, January 27th where they will take centre stage alongside the Orchestra.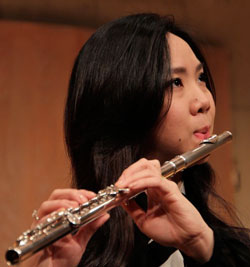 No stranger to the stage, Crystal Yang performs regularly as a freelance musician on the mainland and locally in Victoria at various charity events and concerts. Yang returned to UVic after completing her B.Mus. in Flute Performance in 2009 and is a frequent award and scholarship winner, including recipient of first prize in the Performing Arts BC competition in the Woodwind and Brass Category in 2008. She will be performing Charles Griffes' Poem for Flute and Orchestra.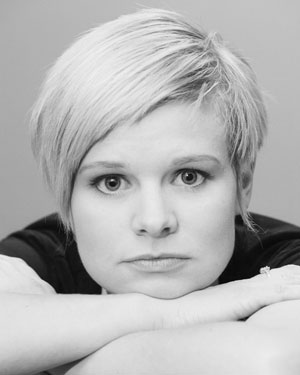 Mary-Ellen Rayner started working on Mozart's Exsultate, jubilate, motet for soprano and orchestra, KV 165 at around the same time that she began her studies with Benjamin Butterfield at UVic and has seen the piece evolve as her voice and musicianship have developed. "Singers face an interesting challenge because our instruments are continually transforming," describes Rayner, whose months of hard work on the piece have definitely paid off. Rayner recognizes that although performing with the orchestra will be fun, "singing with an orchestra opens up a whole different word of technical and interpretive demands."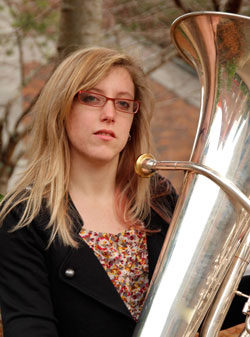 Instantly drawn to Jan Koetsier's Concertino for Tuba and Orchestra, Celina Barry discovered the work while causally listening to a recording of a tuba player she admired. "I knew I could do something interesting with the piece because by the time it arrived in the mail, I was already playing parts of it by ear, for fun," explains Barry, who loves the piece for its energy and silliness. "The piece has a lot of character," says Barry, "and exploring a new level of interpretation with full orchestra will be very exciting."

Students will have a chance to compete for a spot on next year's Concerto Concert this coming April. Best of luck goes out to those students who are preparing to bring their masterworks to the competition stage!
The Concerto Concert starts at 8 p.m. on Friday, January 27th and will take place in the University Centre Farquhar Auditorium. Tickets may be reserved at the University Centre Box Office.
---
Beyond UVic


News on School of Music Alumni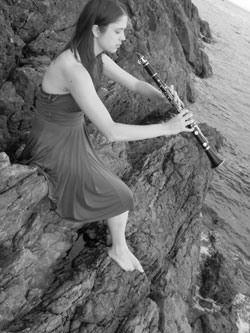 Although based in Cologne, School of Music alumna Heather Roche (B.Mus '05) continues to be a proponent of Canadian new music. After recently completing her PhD at the University of Huddersfield, the clarinetist premiered a work for bass clarinet and electronics by renowned Canadian composer Pierre-Alexandre Tremblay at CIRMMT (Centre for Interdisciplinary Research in Music Media and Technology). "Collaboration has been a huge part of my work," explains Roche, whose PhD research examined the role that dialogue plays in the creative collaborative relationship between the composer and the interpreter. "I'd like to think I always make a real effort when it comes to Canadian content," says Roche, who has worked with a number of young Canadians, including Sylvain Pohu, Alec Hall and Samuel Andreyev.
Roche maintains an active schedule as a performer and has played in some of the best festivals across Europe such as BachFest (Leipzig), musikFest (Berlin), the Huddersfield Contemporary Music Festival, Agora (IRCAM, Paris), and musica nova (Helsinki). She has performed with various ensembles including musikFabrik and has already had over a dozen appearances with her new sextet, ensemble handwerk. "We are interested primarily in giving second performances of interesting new works," says Roche of the group that occasionally performs on unusual and handmade instruments.
Additional successes this year includes a collaboration with Japanese composer Chikako Morishita, who has composed Lizard(shadow), for solo clarinet. With their first collaboration a success, the pair has some big plans for the future, anticipates Roche. "We're now planning a larger installation work that we're hoping will be featured in the Tokyo Wonder Site in 2013."
Ana Alvarez (M.Mus Conducting '09) will be making her Carnegie Hall debut in February 2012 as part of the Transient Glory Symposium presented by the Carnegie Hall Choral Institute and the Young People's Chorus of New York City. Alvarez will be paired with Chinese composer Bright Sheng for an in-depth study of a recently composed work for young voices.
Alvarez's experience with choral conducting began in Colombia where she founded Anita y el Coro Sound and directed the group for two years. During her graduate studies at UVic, she continued to gain experience conducting the School of Music's ensembles under the mentorship of Dr. Gerald King, Dr. Bruce More, and János Sándor. Alvarez is deepening her knowledge of conducting as a DMA student at the University of Toronto, where she is conductor of the U of T Women's Chorus and a member of MacMillan Singers. Her research focuses on authentic performance practice of Latin American music and she will be soon be participating at the TMC's Choral Conducting Symposium in late January 2012 in Toronto.
---
Music Extras
Ticket Giveaways, Contests and more!
Test your knowledge for a chance to win a pair of tickets for the following School of Music events:
University of Victoria Concerto Concert, Friday, January 27th at 8 p.m.
What additional work will be performed on January 27th along with the three concertos?
Guitarworks, Saturday, February 11th at 8 p.m.
Name four parts of an acoustic guitar.
To be included in a draw for a pair of tickets to either of these concerts, please send an email with your answer(s) to concert@uvic.ca with Ticket Giveaway in the subject line. Contest closes January 20, 2012.



---
e-Pulse is a regular e-newsletter for those interested in the University of Victoria School of Music events. Do you know someone who would like to know more about us? Please feel free to forward this message to a friend!
Follow us on Facebook (University of Victoria, School of Music) and Twitter (UVicMusic).