!FACOMMENT "This is the comment that comes from a search engine"> <!FAKEYS "these are words that a search engine looks for">
The University of Victoria Chamber Singers
1985/86 - Season - 9 concerts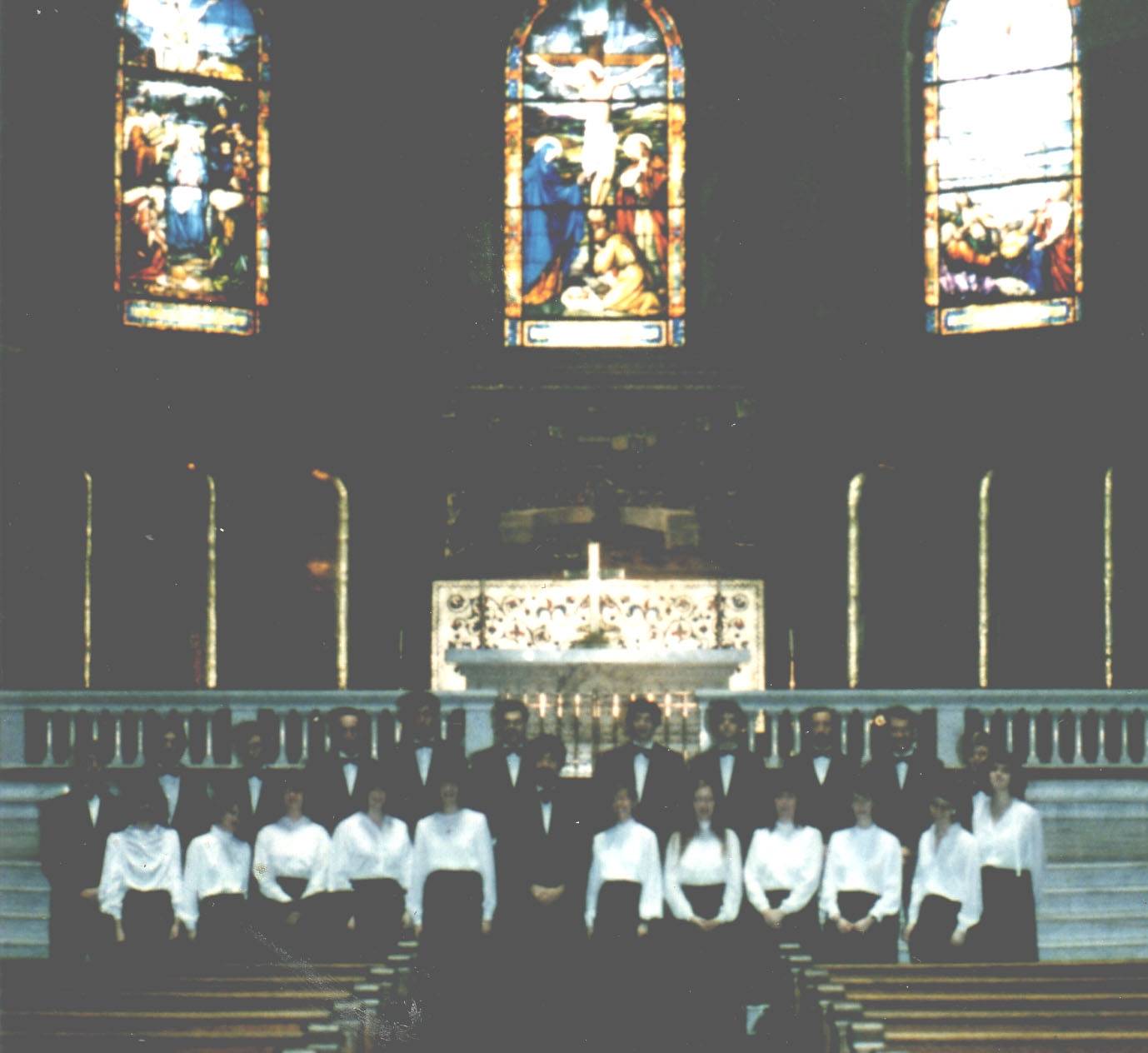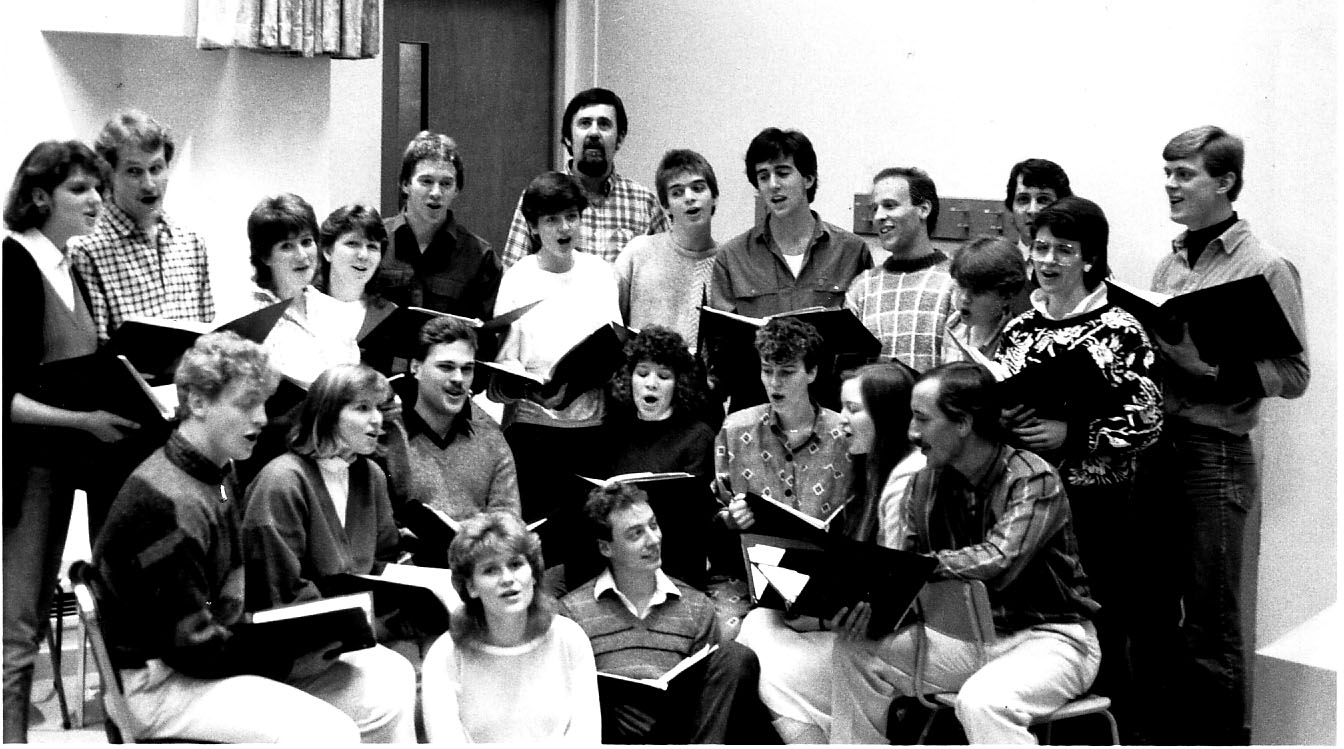 Brown, Sandra
Gillie, Margaret
Mang, Karen
Pattullo, Karen
Reschke, Deanna
Wyber, Leslie
Beatty, Tara
Cox, Nancy
Metszies, Ronda
Thorpe-Robertson, Patti
Wallis, Hilary
Bell, Mark
Carter, James
Dosso, Ken
MacDonald, Don
Plant, Bill
Brewer, Ken
McCarlie, Colin
MacIver, James
Oberhoffner, John
Stokes, Tobin
Thorpe, Allan
Programmes & Repertoire
85/09/19 U. Chapel Bach: Motet #6, Barber: the Coolin' 85/10/27 MacPherson Bach: Motet #6, Barber: Reincarnations. 85/11/29 Recital Hall Gloucester Wassail, Boar's Head, Forster: Vitrum, Sartorius: Good Health, Dering: Country Cries, Gibbons: Cries of London, del Encina: Cucu, Morley: Fire, fire, Praetorius: Es is ein Rose, Costeley: Allon gay, Greenberg: E la don
85/12/6 Faculty Club 86/02/16 . Redding, Cal As 11/27, 12/6, 03/21 + Rossini: I Gondolieri, La Passegiata, V. Williams: Three Shakespeare Songs, Komorous: Li Ching Chao Madrigals, Healy: Salish Song, Somers: She is like the Swallow, Feller from Fortune. 86/02/17 U.Sacramento
86/02/18 Stanford U. 86/02/19 Berkeley 86/03/21 Recital Hall Beethoven: God Save, Opferlied, Cantata Campestre, Elegischer Gesang, Miller of Dee, Sweet Power of Song, Duncan Grey, Abbe Stadler, An Weidman, An Maelzel, Lob der dicken, Esel aller Esel, Auld lang Syne.