School of Music, University of Victoria
Sound Genres: Exploring Sound as Foundational Practice  

People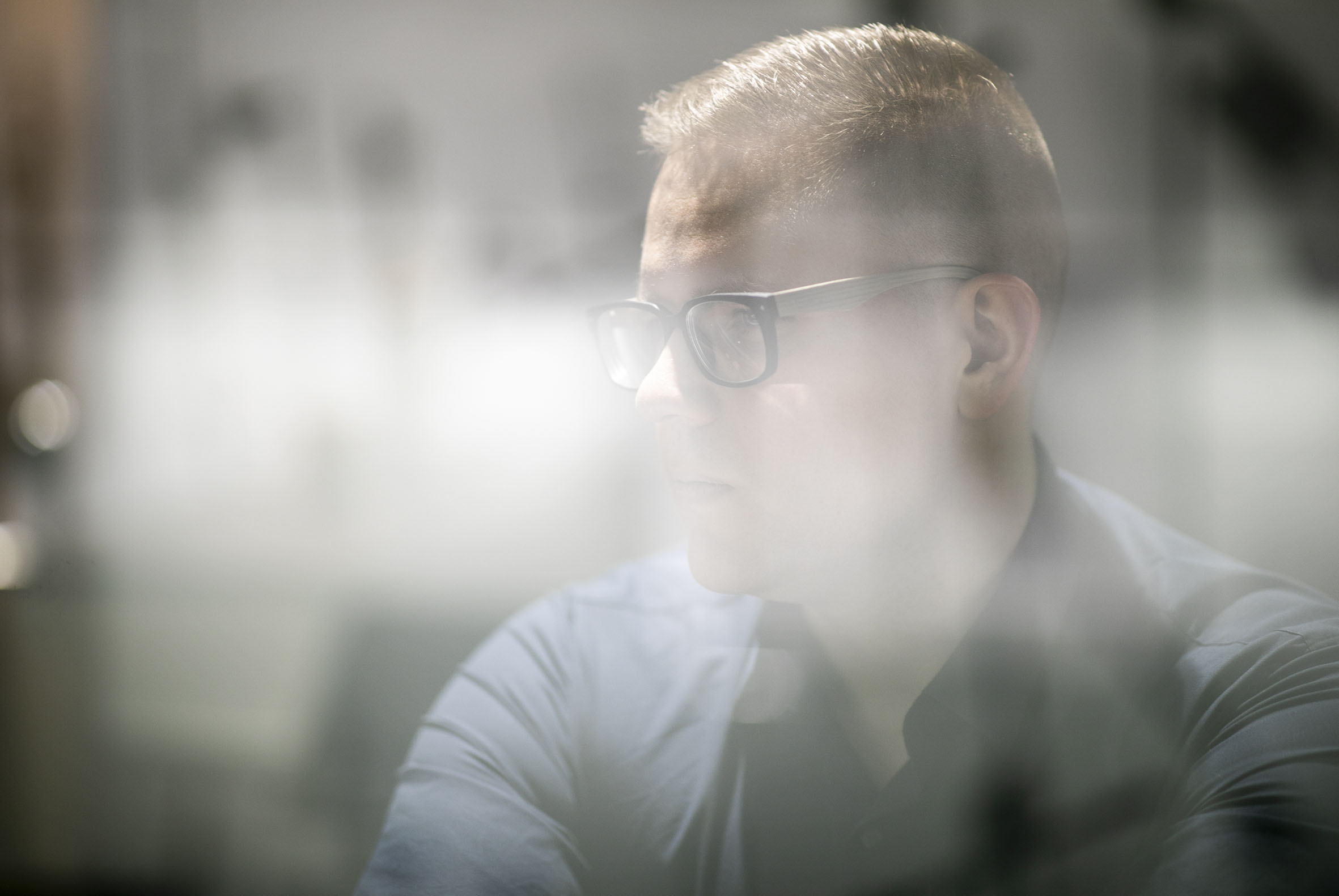 Dr. Eliot Britton
Eliot Britton is a multi-award winning composer, artist and researcher specialized in the analysis, documentation and integration of instrumental composition, media production and live electronics performance systems. Britton's research pushes beyond the lab by transforming proof of concept projects into impactful live performances. Britton's love of rhythm, texture, post-digital culture inform his work across a variety of performance contexts and creative communities. Recent research creation projects include; 1) ADIZOKAN, a Canada 150 commission from the Toronto Symphony Orchestra bridging orchestration, video, music and dance; 2) Quigital AI a interdisciplinary collaboration that coopts the tools and media language of data driven corporations, and transforming them into a framework for interactive performance art. 3) Oxblood Diamine for digital microscope, live animation and percussion.
Currently Britton is cross appointed between Music Technology & Digital Media and Composition at the University of Toronto Faculty of Music. There he is building a media research-creation facility (Centre BPMC) and renovating the historical UofT Electronic Music Studios (EMS). He is the composer in residence at RedSky performance and co-director of Manitoba's Cluster New Music and Integrated Arts Festival. As an independent music producer Britton continues to produce events and music in a variety of contexts.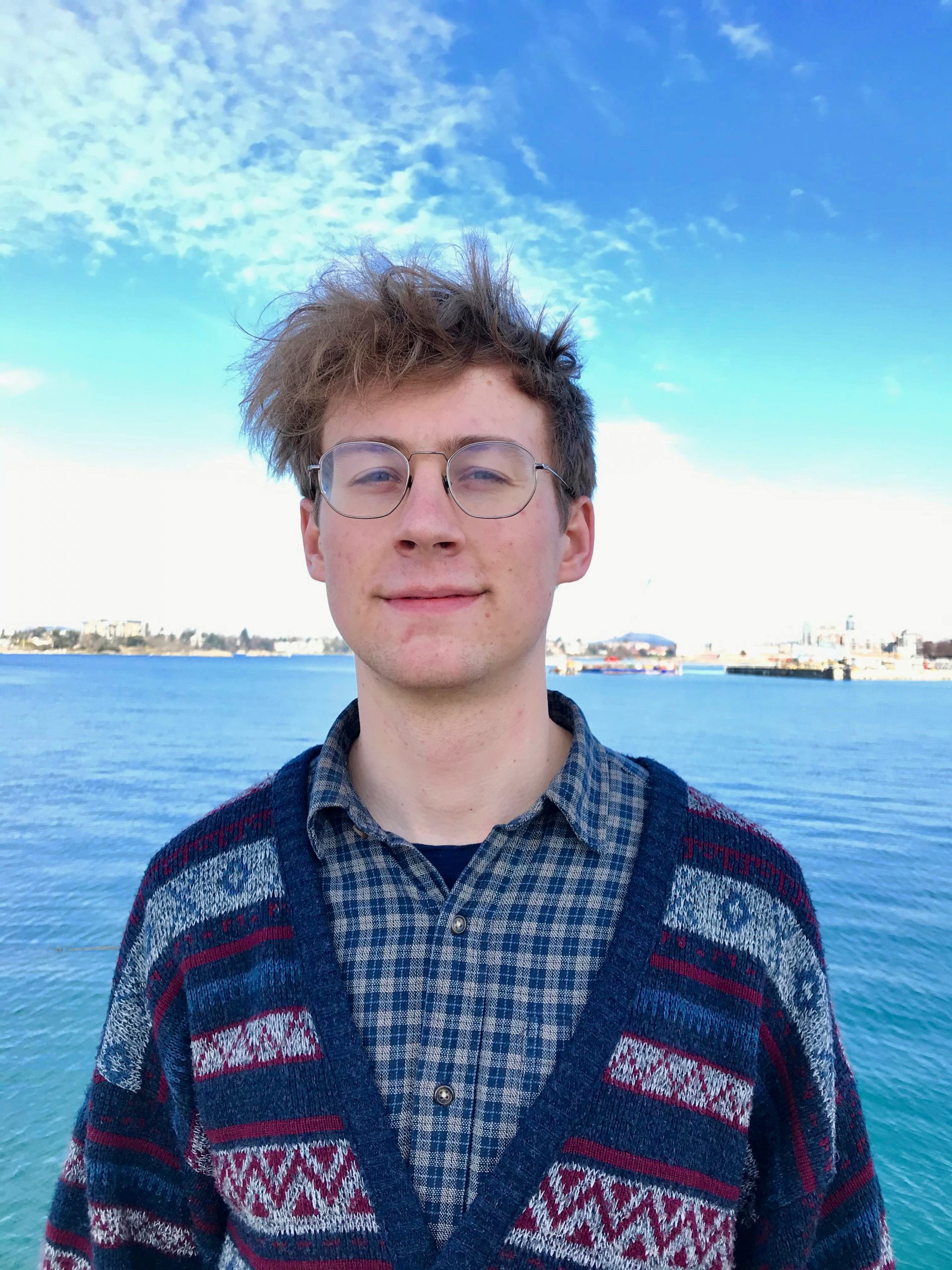 Tiess McKenzie
Tiess (rhymes with "peace") McKenzie
(He, Him)
Tiess McKenzie is a trombonist and (com)Poser from Saskatoon, Saskatchewan, in Treaty 6 Territory. Following in his mother's and sister's footsteps, he studied Music Education at the University of Saskatchewan, and then headed west to study Music Composition at the University of Victoria. He studied composition primarily with Gyula Csapo, Annette Brosin, and Anthony Tan. Tiess's work includes dabblings in soundscape-based fixed-media pieces, field-recording-based interactive electronic music, experimental electroacoustic pieces, and good old-fashioned acoustic compositions. His compositional philosophy is centred on a practice of listening, and his performance work is focused on his experiences with the trombone. His electronic music is concerned with interrogating our personal and cultural relationships with computer technology, and his acoustic music is regularly interested in "recomposition" processes, cultural memory, and the heavy presence of the musical past. In Saskatoon, Tiess is involved with the Strata New Music Festival, the Saskatoon Jazz Orchestra, the Ambient Observations concert series, and the Saskatoon Experimental Music Ensemble. Recently, he has also been slightly obsessed with chess. 
Invited Artists and Speakers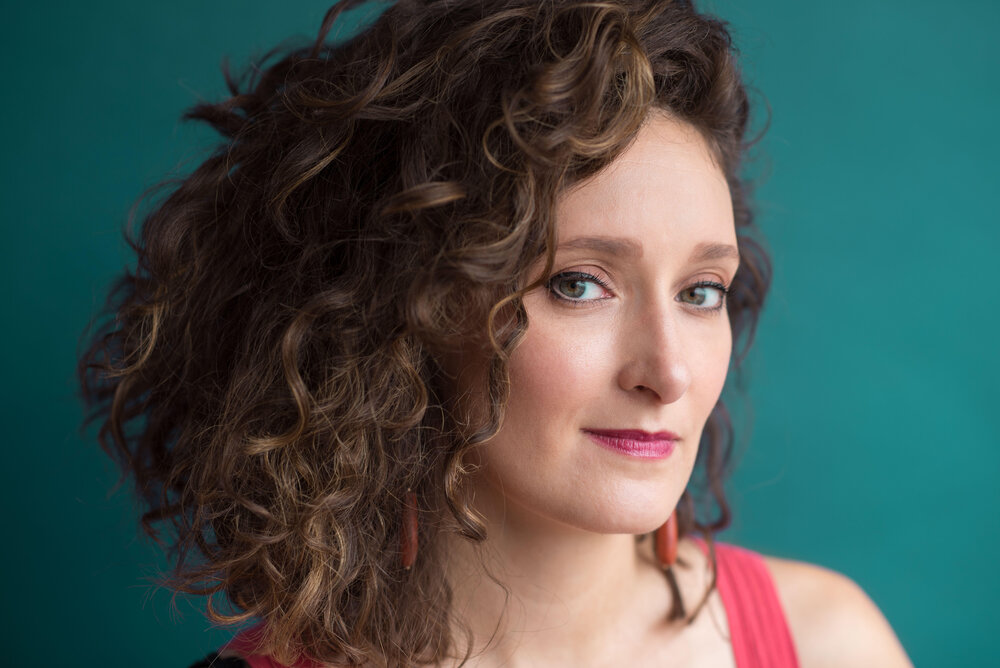 Dr. Zosha DiCastri
Dr. Zosha DiCastri's creative work crosses between concert music, sound art, sculpture, and electroacoustic music. Her experience as an artist who works between disciplines and genres will bring a mature perspective to discussions around training and craft, which is the focus of the session she will chair. As the Francis Goelet Assistant Professor of Composition at Columbia University, DiCastri has been closely involved in revising the undergraduate music curriculum, particularly regarding music composition where she has expanded collaborative opportunities for the composition students with dance, theatre, and computer music.
Dr. Jesse Stewart
Jesse Stewart is a composer, percussionist, artist, musicologist, and educator. His music has been documented on over twenty recordings including Stretch Orchestra's self-titled debut album, which was honoured with the 2012 "Instrumental Album of the Year" Juno award. He has been widely commissioned as a composer and artist. OttawaJazzScene describes him as "one of the most innovative musicians in Canada" (2015).  
   He has performed and recorded with musical luminaries including Pauline Oliveros, William Parker, Dong-Won Kim, Hamid Drake, and many others.
He performs regularly with Stretch Orchestra (with Kevin Breit, Matt Brubeck), the Sonoluminescence Trio (with David Mott and William Parker), and in various groups under his own leadership. 
   He
is a professor of music in Carleton University's music program and an adjunct professor in the visual arts department at the University of Ottawa. He has published widely on subjects including jazz, improvisation, hip hop, sound art, community music, and experimental music in academic journals including 
American Music, Intermedialities, Black Music Research Journal
, and 
Contemporary Music Review
. 
   He is also the founder of "We Are All Musicians" (WAAM), an organization dedicated to providing opportunities for individuals and groups to make music regardless of age, musical training, socio-economic circumstance, or disability. Through the WAAM initiative, Jesse has conducted hundreds of inclusive music workshops and performances around the world.
Dr. Alexandrine Boudreault-Fournier
Alexandrine Boudreault-Fournier is an Associate Professor at the University of Victoria. She teaches Visual Culture, Visual Anthropology and The Anthropology of Sound. She conducts research on electronic music, media infrastructure, and digital data consumption and circulation in Cuba since the year 2000. She is the Editor in Chief of the journal Anthropologica. She wrote the book Aerial Imagination in Cuba: Stories from Above the Rooftops (2019) and co-edited the volumes Organized Sound: Musicologies of Infrastructure (Oxford University Press, 2020) and Urban Encounters: Art and the Public (McGill University, 2017). Alexandrine directed a special issue called Champs sonores for the journal Anthropologie et Société (2019). She published articles in edited volumes and journals (such as the American Anthropologist, the Journal of Latin America and Caribbean Anthropology, Anthropologica, Family Medicine, etc.) in French, English, Spanish and Portuguese. She directed the film Golden Scars (2010), in part funded by the National Film Board of Canada, and co-directed the films La Tumba Mambi (2022), Guardians of the Night (2018), Fabrik Funk (2015) and The Eagle (2015).
Ry Moran
Ry Moran is the University of Victoria Associate University Librarian, Reconciliation, a role which involves continual outreach, knowledge mobilization, and creative manifestations of shared experience. Prior to returning to UVic, Ry was the Director of Statement Gathering at the Truth and Reconciliation Commission and the Director of the National Centre of Truth and Reconciliation. He has also been involved in a number of creative projects as a musician and entrepreneur. Much of his recent work focuses on honouring and remembering children from residential schools throughout Canada using multimedia presentations and creative works.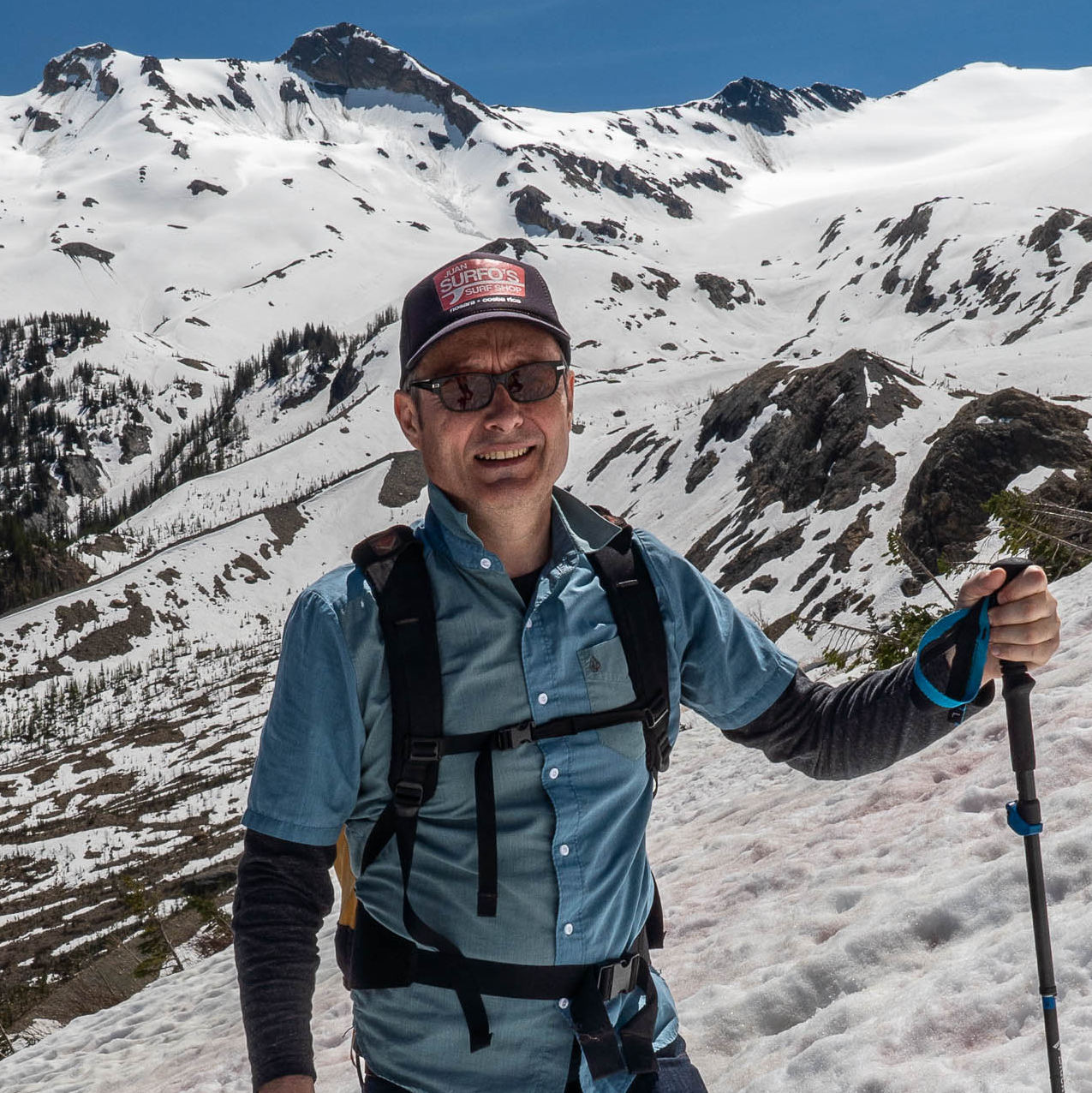 Paul Walde
Paul Walde is an award-winning artist, composer and curator who lives in Victoria, Canada on lək̓ʷəŋən territory. Originally trained as a painter, Walde's music and sound compositions have been a prominent feature in his artwork for over 20 years. He is best known for his interdisciplinary performance works staged in the natural environment, often involving music and choreography. The documentation of these events is frequently used as the basis of Walde's sound and video installations which have been the subject of exhibitions nationally and internationally.
   Current and recent exhibitions include: Alaska Variations at Indexical, Santa Cruz, CA (2022); HYPER-POSSIBLE: The 3rd Coventry Biennial at the Herbert Art Gallery and Museum, Coventry, UK (2021-2022); Ecologies: Song for the Earth at Musée des Beaux-arts de Montréal (2021); Weeks Feel Like Days, Months Feel Like Years at the Anchorage Museum, Alaska and One Mile Gallery, Kingston NY (2020); Tom Thomson Centennial Swim at Touchstones Museum in Nelson, BC (2020); and Summer Winter Exhibition, Royal Academy of Art, London (2020).
   Walde's work can be found in public and private collections in the Canada and the US including the Musée des Beaux-arts de Montréal, The Anchorage Museum, and Museum London.
   Walde is a graduate of the University of Western Ontario (BFA) and New York University (MA). In addition to current grants from the Canada Council for the Arts and the BC Arts Council, he is the winner of The Prescott Fund Award from the National Arts Club in New York City and the Kenny Doren Award from ED Video in Guelph.
   He is an Associate Professor of Visual Arts at the University of Victoria where he was also the recipient of the University's REACH Award for Creativity and Artistic Expression. Walde is also a founding member of Audio Lodge, a Canadian sound art collective and Experimental Music Unit a Victoria-based sound and music ensemble.
Zoey Roy
"My art is my rage that waits to be safely bestowed on a stage."
     A humorous presenter and a luminous storyteller, Zoey offers practical wisdom for living authentically amongst the violence of settler colonialism. A lover of words, synthesizing knowledge and performance, she has spent her adult life traveling the globe sharing her gift of gab. Inspired by hip hop culture, Zoey is a poet with an insatiable appetite for learning, playing, and growing.
     With the rare opportunity to pause, she took a deep dive and released two albums, Made Up (2021), and Zoetry in (2022). Memorable performances include BIGSOUND in Australia (2021) and the Dubai Expo 2020 (that took place in 2021). She is also the author of two books: an angsty memoir, Homecoming (2016), and The Voyageurs: Forefathers of the Métis Nation (2019). Zoey has been awarded honours, including the Queen Elizabeth II Diamond Jubilee Medal (2012), Indspire Award (2016), and the Saskatchewan Arts Award for Arts and Learning (2019).
     Zoey is Nehithaw (Cree)-Dené and Michif (Métis), a member of Peter Ballantyne Cree Nation with roots also from the Black Lake Denesuline Nation, and Green Lake, Saskatchewan. She is currently living in eastern Ontario, Canada while pursuing a PhD in Education.
     "I want people to know that I am actively working on healing, and that I have tools I've picked up along the way that I am open to sharing with them, if they're willing to listen."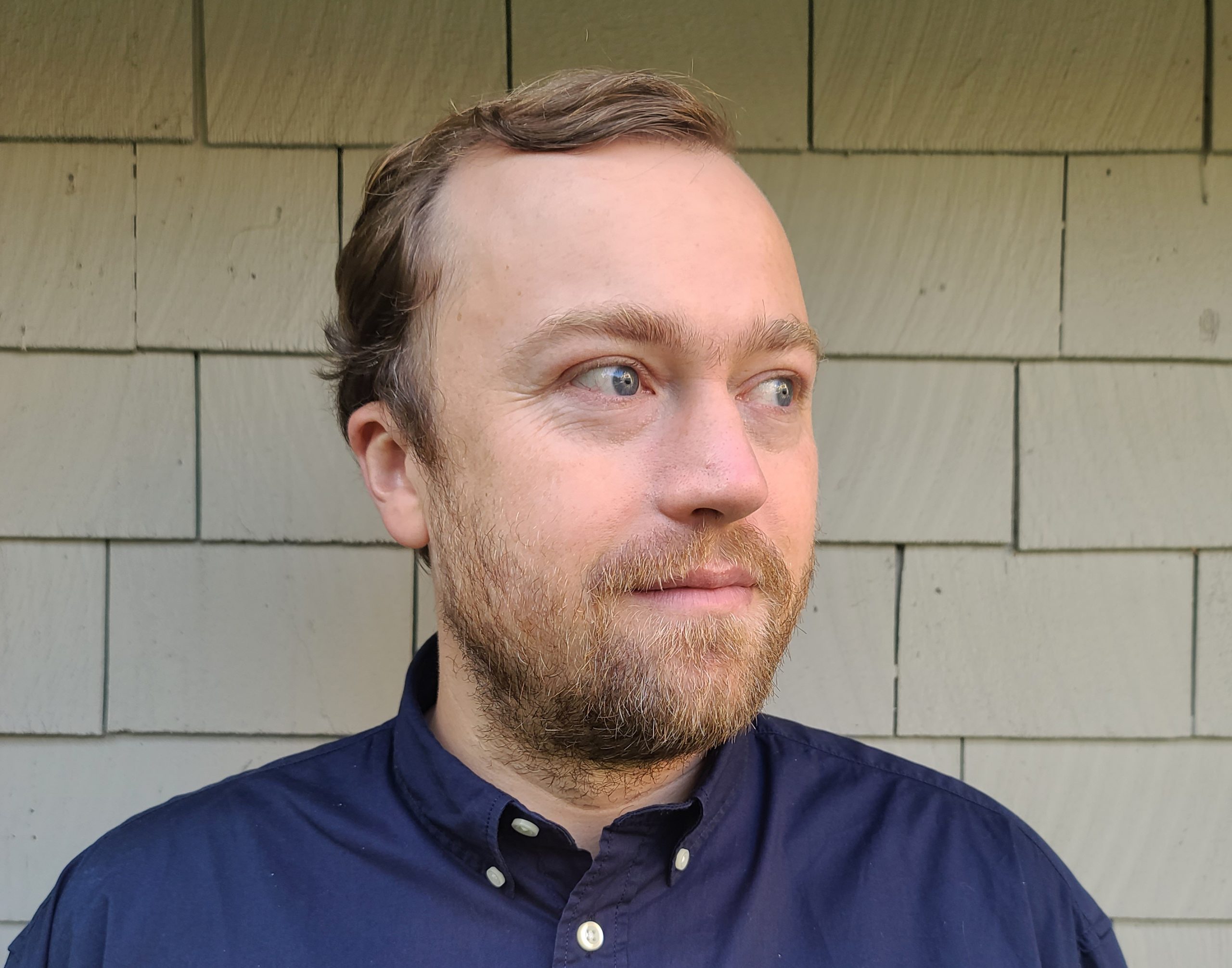 Dr. Taylor Brook
Taylor Brook writes music for the concert stage, electronic music, music for robotic instruments, as well as music for video, theatre, and dance. His music is often concerned with finely tuned microtonal sonorities.
   Described as "gripping" and "engrossing" by the New York Times, Brook's compositions have been performed around the world by ensembles and soloists such as the Ensemble Ascolta, JACK Quartet, Mivos Quartet, Nouvel Ensemble Moderne, Quatuor Bozzini, TAK ensemble, Talea Ensemble, and others.
   In 2018 Brook completed a Doctor of Musical Arts (DMA) in music composition at Columbia University with Fred Lerdahl and was a 2020 Guggenheim Fellow in music composition. Currently Brook is a Banting Fellow at the University of Victoria and the technical director of TAK ensemble.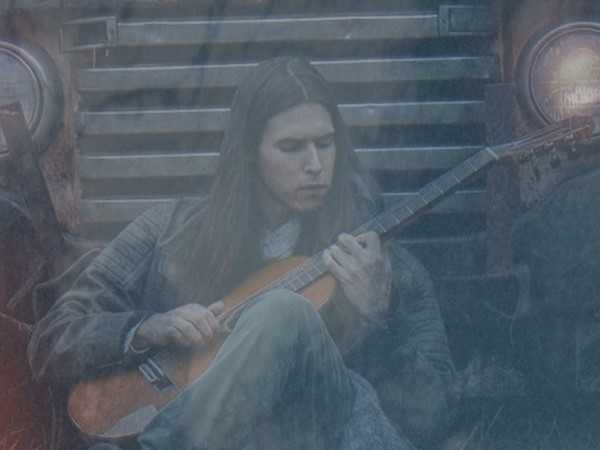 Sean Kiley
In pursuit of his PhD in Music Composition and Psychology through the interdisciplinary program at the University of Victoria, Sean Kiley explores time perception in musical loops, and the implications of time consciousness in relation to altered states of mind and sound healing. As a performer of ambient music, he is deeply interested in improvisational heuristics as well as sonic evocations of transpersonal psychology. Sean also performs as a classical guitarist and folk musician under the guise of 'Seele Geist'. He is the founder of record label and music collective 'RGMS' and an active recording engineer in Victoria, BC. Sean's writings and compositional processes traverse ritual, metaphysics, mysticism, astrology, and hermeneutics.
Dr. Joseph Salem
Joseph Salem (Assc. Prof., UVic) is a musicologist and music theorist specializing in the music of Pierre Boulez, electronic art music, the European and American avant gardes, Darmstadt serialism, common-practice forms and genres, popular song form, and sound studies. He is Head of Musicology and serves regularly as Graduate Advisor; he has also been very active in curriculum reform and regularly advises students at all levels on projects spanning the years 1750-2000. His publications include numerous articles, book chapters (Cambridge, Ashgate, Wesleyan), and a forthcoming monograph on Pierre Boulez (Oxford, est. Fall 2022). He is also active in both the Society for Music Theory and the American Musicological Society, and is regional president of the Northwest Chapter of the AMS.
Dr. Anthony Tan
Composer, electronic musician, and improvising pianist Anthony Tan (Canada) intersects instrumental practice with signal processing, synthesized models, sampling, and field recording, resulting in music that explores the identity of sound, and the fluidity of genre. His research interests include timbre theory, post-acousmatics, composer-performer paradigms, and inclusive pedagogy. Awards include the 2021 Jules Léger Prize, the audience and jury prize from the 2014 ECM+ Generation, and the 2011 Giga-Hertz Förder Prize. He holds a Ph.D. from McGill University, and the Meisterklasse from the Hochschule für Musik Carl Maria von Weber, Dresden, Germany. He is currently Assistant Professor of Composition at the University of Victoria.