LIVE STREAM ONLY: Steinway & UVic: Bruce Vogt, piano
March 15, 2020 @ 2:30 pm

-

4:30 pm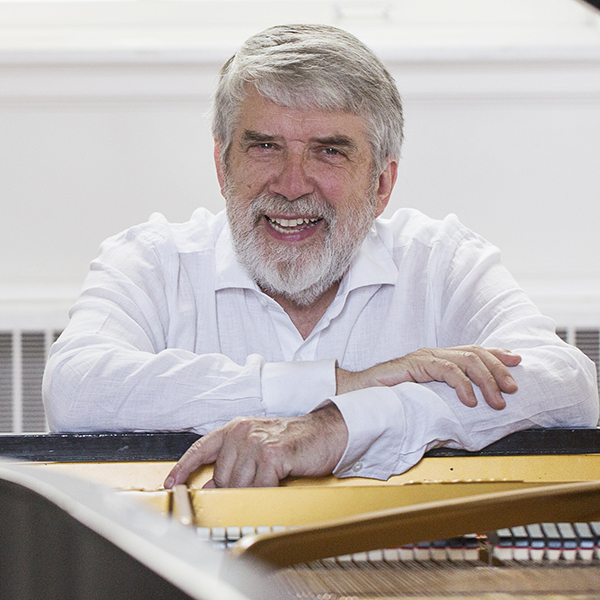 * This is a closed-door event. Listen via our live stream.

View the concert program

In a concert celebrating the UVic School of Music's 12 years as an all-Steinway school, pianist Bruce Vogt performs a dynamic program of works by Franz Liszt and Frédéric Chopin, including a waltz and six Nocturnes.
Among the elite of Canadian pianists, Bruce Vogt is a unique and dynamic performer. He appears regularly in concert within Canada, but has also inspired audiences in England, the USA, Germany, France, Italy, Norway, Bulgaria, China, and Japan.
In the main lobby, the School of Music will have a special display of parts from a deconstructed piano shipped directly from the Steinway factory in New York City. Learn more about the inner workings of a Steinway by getting a closer look at the mechanisms that technicians and piano rebuilders are often only privy to.
The UVic School of Music became Canada's very first all-Steinway school in 2008 when we acquired 63 new Steinway pianos — 49 uprights for practice rooms and faculty offices, 13 grand pianos for the teaching faculty and rehearsal halls, and a Steinway Concert Grand for the Phillip T. Young Recital Hall. Our students, faculty, guest performers and concert goers have been appreciating the beauty and quality of these incredible instruments ever since.
Proceeds from this concert will benefit our Steinway Legacy Fund, dedicated to the enhancement and expansion of our valuable family of instruments. Donate online.
More Steinway Celebration events