Lafayette String Quartet Final Concert (additional date) SOLD OUT
Friday, August 18 @ 7:00 pm

-

9:00 pm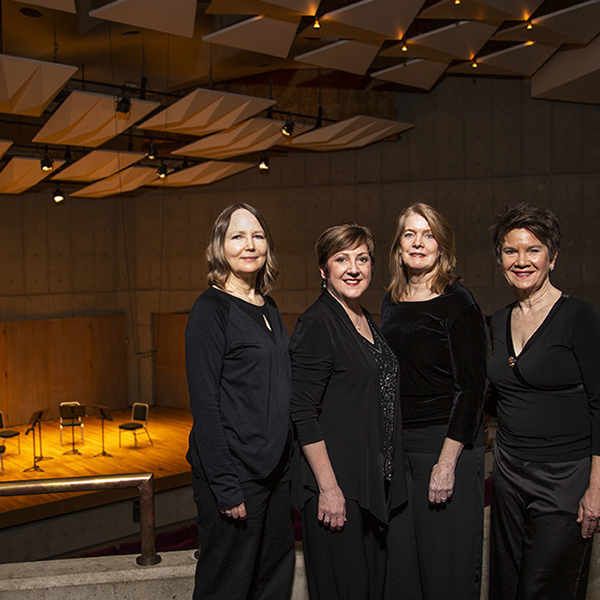 *Due to high demand, the Lafayette String Quartet has added an additional concert date to celebrate their retirement as a quartet. This concert will feature the same great repertoire as the finale on August 20. Tickets available here.

Hear the Lafayette String Quartet plays gems from their tremendous history together as they give their final performance for their home audience in Victoria marking their retirement as a quartet. 
Haydn's Quartet Op. 20, No. 2 in C Major was the first quartet that they ever performed — in the summer of 1985 in Finland! — and will open the program. Then, honouring their great mentor, Rostislav Dubinsky, they will perform Shostakovich's 8th quartet. They will end the program with Beethoven's transcendent Quartet Op. 127 in E-flat Major.
Tickets available here. Tickets are by donation with all proceeds going to the B.K. Weigel Fund in support of continued excellence in Chamber Music at UVic's School of Music.
Suggested donation $10-$50.
Please note: each ticket must be "purchased" separately at Eventbrite (i.e. if you have two or more people attending, EACH attendee must make a separate ticket transaction).
All ticket holders are invited to attend the farewell party on August 20th at 4pm in the MacLaurin A-Wing lobby.
---
About the Lafayette String Quartet
For over 30 years, the LSQ has been teaching and performing at the University of Victoria. Concert tours have taken them all over North America and Europe. In this, their final year together, the LSQ will be performing throughout Canada and in the United States (visit their website for the full schedule).  The LSQ and Nicole Mandryk recently recorded and filmed the newly commissioned work Singing through Generations by Nicole Mandryk and Leila Lustig. Information on its release coming soon.