Island Chamber Winds: Excursions
Friday, August 11 @ 7:00 pm

-

9:00 pm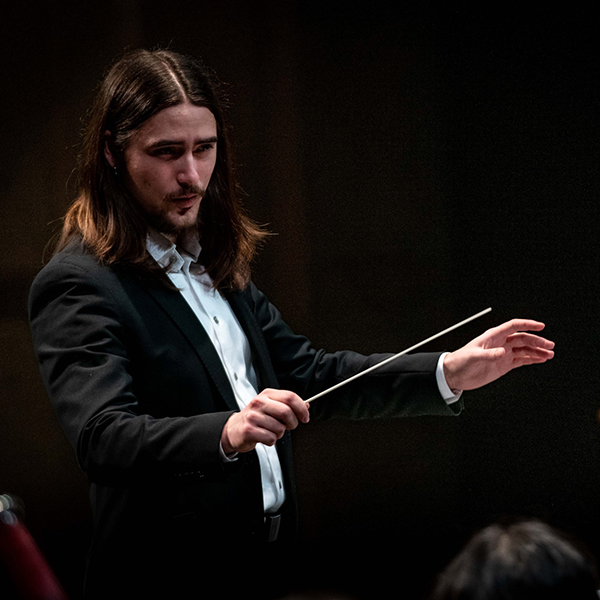 A classical music event that you don't want to miss! This program will take you from the lighthearted to the serious and back again, with works from five different countries and spanning multiple styles.
Program:
Our Little Secrets by Kimberly Osberg
Inquietus by Matthijs Kruik
Circe by Aidan Taylor (world premiere, commissioned by Island Chamber Winds)
Tetris by Lior Navok
Seascape by Ruth Gipps
Excursion by Patrick Glenn Harper
Our feature work is "Tetris" by Israeli composer Lior Navok, a fascinating and thought-provoking piece inspired by the time he spent in New York City. Navok writes:
"It seemed to me that people could not enjoy a full basic inhale exhale process. Good breathing consumes too much time… people were constantly looking for ways to juggle between many things at the same time. They seemed to me like Tetris players who try to match the bricks to a certain pattern, constantly in demand to increase speed. Though to the stranger this pace of life looks fascinating and exciting, I felt that deep inside things look a bit different, quite tragic.
"The piece consists of four connected sections: Keep moving, Gutter People, Getting busy and Keeping busy. The first and fourth movements refer to the continuous, breathless pace of life. The third movement is a short satire about restless people. The second movement is inspired by the thousands of people who spend all their life in the cellar of a restaurant or shop after immigrating from far away, only to serve the ever-hurrying people above them."
We are also excited to premiere a work written especially for this concert, "Circe" by Toronto composer Aidan Taylor. This is a ballet-style piece in six movements that tells the story of the sorceress from Greek mythology, and you'll be the first ones to hear it performed! A few short, fun works round out this varied program that showcases and celebrates the talents of today's composers. There is truly something for everyone in this concert – if you don't think you like new music, let us prove you wrong!
Island Chamber Winds is a brand new ensemble of wind and brass players based in Victoria, BC. Founded by conductor Ben Litzcke, we offer concert-goers a fresh perspective on chamber music old and new, with a focus on composers who are alive and writing today. With musicians ranging from university students to retired symphony members, we hope to foster emerging local talent and build connections across generations. Come hear something new and help us invest in the future of chamber music!
Ben Litzcke holds a Master of Music in wind conducting from the University of Victoria, where he also completed a Bachelor of Music on clarinet. He teaches band and clarinet workshops in schools and has guest conducted in many of the community bands around Victoria.
Musicians:
Ben Litzcke – conductor
Eva Bradávková – flute and piccolo
Lauren Debeljak – flute and piccolo
Kiara Hosie – oboe
Andrew Montgomery – oboe and English horn
Keith MacLeod – clarinet and bass clarinet
Erin Onyschtschuk – clarinet
Sam McNally – french horn
Lin Lloyd – french horn
Heather Fisher – bassoon
Wilson Kyne – bassoon