Faculty Composers Concert: Butterfield and Tan
Saturday, February 12 @ 7:15 pm

-

9:30 pm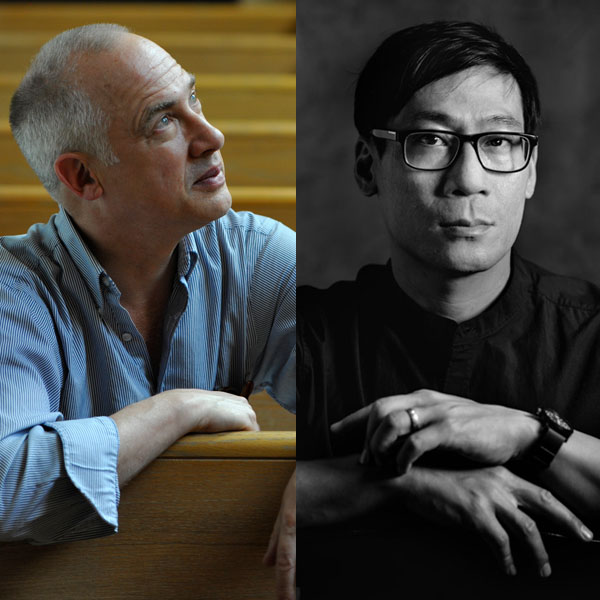 Faculty Concert Series
Christopher Butterfield & Anthony Tan
Pre-concert (7:15 – 8:15 PM)
Preceding the concert will be a performance of Christopher Butterfield's Sound for Room for Mystics. Originally conceived in collaboration with visual artist Sandra Meigs for the installation Room for Mystics at the Art Gallery of Ontario in 2017, this installation is for 15 open-baffle speakers and two sub-woofers. This version of Room for Mystics is mounted in a very different kind of space to the one it was originally intended for; the intended impression is one of a rich ambient shifting spectral chord built on a fundamental F-sharp.
 Recital (8:30 – 9:30 PM)
Quietly • Intently • Repeating
Anthony Tan presents a recital of works for piano with and without electronics that explores various modes of musical repetition. Joining him on stage are Christopher Butterfield on sine tone generator, and Taylor Brook with the Scuffed Computer Improvisor.
Program:
Improvisation with Taylor Brook and the "Scuffed Computer Improvisor"
A Nocturne – Linda Catlin Smith
For Lisa – Christopher Butterfield, with Christopher Butterfield on sine tone generator
Voicelessness (the snow has no voice) – Beat Furrer
Endlessnessnessness – Anthony Tan
BIOGRAPHIES
Joining the UVic School of Music faculty in 2020, Anthony Tan intersects notated instrumental practice with signal processing, synthesized models, acousmatics, and field recording, resulting in music that explores the identity of sound, formal perception, and the fluidity of genre. Tan holds a PhD from McGill University, the Meisterklasse from the Hochschule für Musik Carl Maria von Weber (Dresden, Germany), and a BMus from the University of Calgary. He was a fellow of the Radcliffe Institute for Advanced Study, Harvard University (RI'17) and previously served as Assistant Professor at the University of Colorado Colorado Springs (USA).
Christopher Butterfield's music has been performed across Canada and in Europe, and is recorded on the CBC, Artifact and Collection QB labels. He studied composition with Rudolf Komorous at the University of Victoria and with Bülent Arel at the State University of New York at Stony Brook. While living in Toronto from 1977-1992, he was active as a performance artist, rock guitar player, and composer. In 1979/1980 he taught in the graduate visual arts department at Concordia University in Montreal, and in 1986 and 1989 he taught in the School for the Contemporary Arts at Simon Fraser University in Vancouver. In 1992 he was appointed assistant professor of composition at UVic. He has collaborated with choreographers Bill Coleman, Laurence Lemieux and Jennifer Mascall, and visual artist Sandra Meigs. His translations of plays by Georges Ribemont-Dessaignes was published in the USA by Wakefield Press in 2015.