School of Music, University of Victoria
AUDIO+

Partners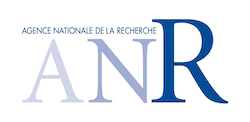 AFRINUM

Digital Culture in West Africa: Music, Youth, and Mediation (AFRINUM) is a partnership directed by Dr. Emmanuelle Olivier (CNRS, Centre Simmel, EHESS Paris) and funded by the French Research National Agency that brings together 14 researchers, 2 non-academic sound engineers, 4 PhD students, and 6 Master students from Canada, Ivory Coast, France, Ghana, Mali, and Senegal, to collaborate on an insight research project that aims

at renewing the discourse about innovation in West African societies through the lens of the popular music industry.
AFRINUM supports the travel and accommodation expenses of Dr. Abdoulaye Niang for his presentation in the Global Music Production session.
CIRMMT

The Centre for Interdisciplinary Research in Music Media and Technology (CIRMMT) is a research group based at the Schulich School of Music of McGill University in Montreal, QC that seeks to develop innovative approaches to the scientific study of music media and technology, to promote the application of newer technologies in science and the creative arts, and to provide an advanced research training environment.
CIRMMT is contributing to the travel expenses of Grace Brooks for their presentation in the DIY Synth Building workshop, and is providing Leonard Menon with equipment and staff support for the design of the two monitoring devices that will be compared during

the session about VOI (rex): Contemporary music performance using 3D headphone technology.
KLANG:technologies

KLANG:technologies
has developed an innovative 3D personal monitor mixing system in Germany that has become world-leader in
live audio engineering for large pop music events.
KLANG engineers Pascal Dietrich and Phil Kamp have provided Leonard Menon support and guidance through the design process of the two monitoring systems that will be compared

during

the VOI (rex) rehearsal.
GerrAudio Distribution

Located in
Brockville, ON,
GerrAudio Distribution
has serviced the Canadian professional audio & communications markets for over forty years. The company represents, among others, DiGiCo and KLANG.

GerrAudio will ship and lend a KLANG:fabrik device to the University of Victoria for the comparative test of two headphone monitoring systems during the rehearsal of

VOI (rex).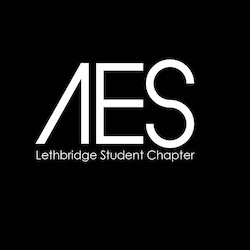 AES Lethbridge Student Chapter

The Audio Engineering Society (AES) Lethbridge Student Chapter is a Student Club of the University of Lethbridge that curates music festivals and organizes recording contests, audio-related conferences, and trips for its members to network in the audio engineering and music production fields.