Our M.A. and Ph.D. Students
Mahshid Babaeimahani
Keywords: Architecture, Design, Persian garden
I received my B.A. and M.A. degrees both in the field of Architecture from Iran. Over the years, I have put my passion in design into several artistic design projects including design competitions for public space, heritage center, logo, and book covers. Since September 2021, I have started my master's degree in Art History and Visual studies. As an architect with years of experience in architectural designs, I am interested in the history of artistic patterns and designs in architectural concepts and masterpieces. My goal is to study the transformation of Persian garden during the last 100 years since the Qajar dynasty.
Sophie Ladd
I am a first year M.A. student in AHVS. I graduated with Honours in Art History with a minor in Film Studies from University of Victoria. My research uses an interdisciplinary approach between Art History and Art Education; I specifically focus on experiential pedagogy in the arts field. I will be researching the influences of Black Mountain College, Josef Albers, and Ruth Asawa.
Scott Neuendorff
I received a B.A. in Art History & Visual Studies from the University of Victoria in 2019, and began my Masters in the fall of 2020. My interests have led me to a study of culture and the media that is produced. I tend to look at contemporary popular media (film, television, video games) and build upon existing frameworks in an attempt to contribute to the wide conversation on modern culture and its many intersections. As someone still searching for a thesis, I am looking forward to discovering where my research takes me.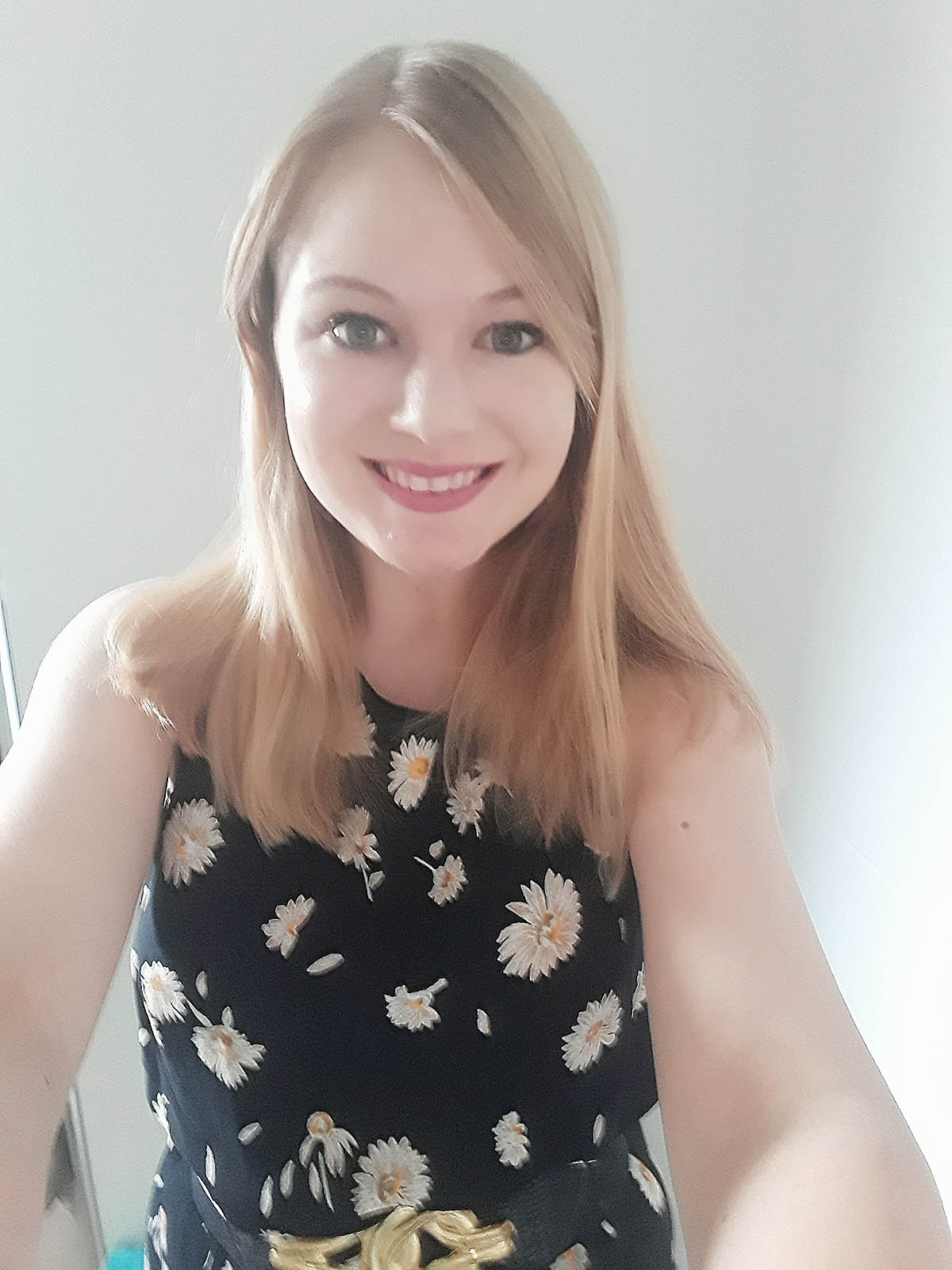 Sarah Roberts
Keywords: European Art, 20th Century Art, Modern Art, Modernity, Costume, Posthumanism
I am a first year M.A. student in the field of Art History and Visual Studies. I completed my B.A. in Art History and Visual Culture with Proficiency in French at the University of Exeter, UK. My research is predominantly concerned with the European Avant-Garde and the developing understanding of the human body as mediated through dress and performance design.
 I am delighted to be joining the graduate department at University of Victoria, whose research represents such a diverse and international range of interests in the arts. I hope to expand my own focus, discovering connections to global modernist movements outside the western European canon.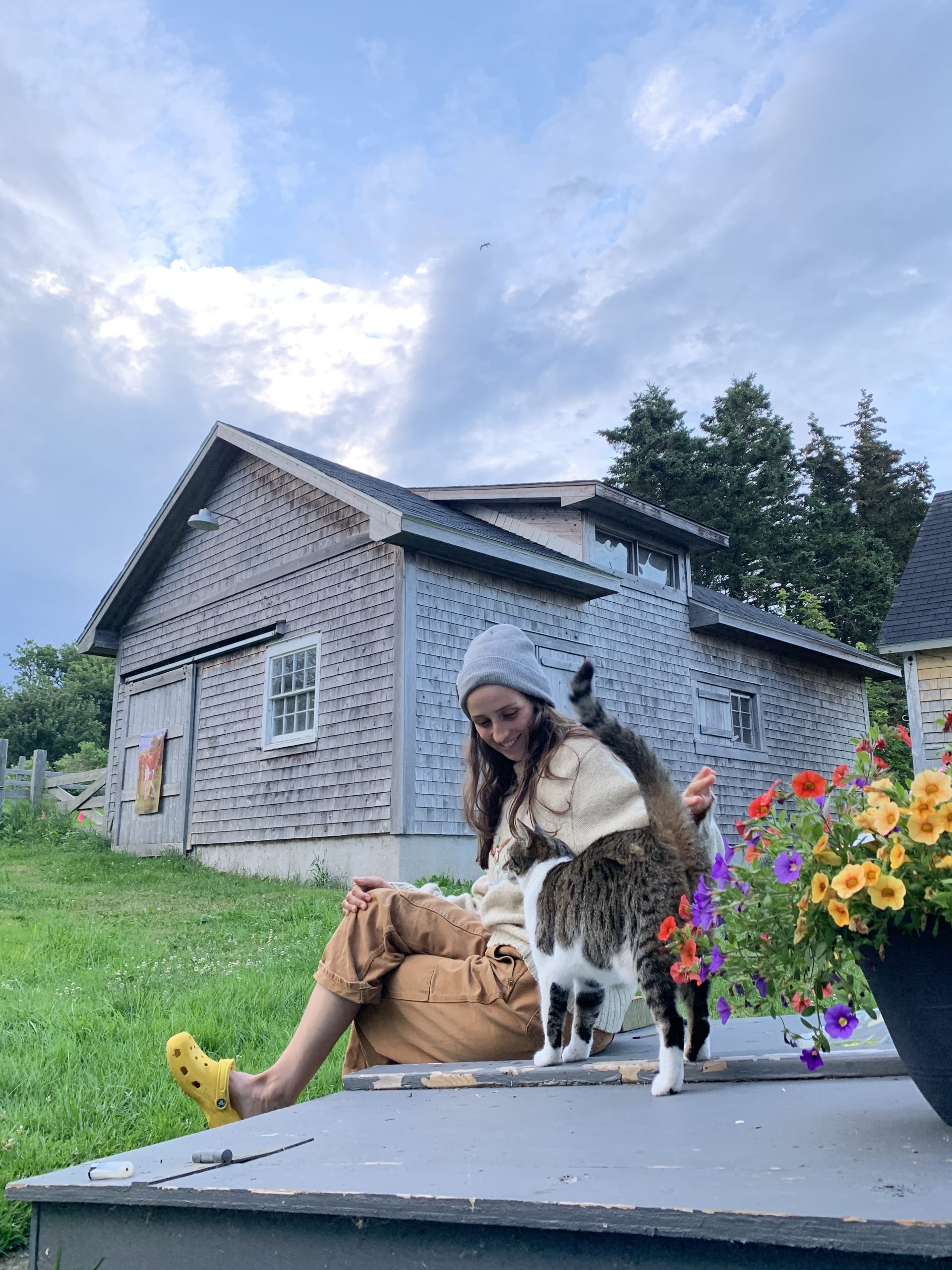 Chloe Tibert
My research focuses on the intersection of South Asian textiles, consumption of craft, and the global fashion industry. I have long held an interest in all things sartorial but more specifically textiles and their connection to tradition and the work of women. I will use this lens of gendered labour and global consumption to interrogate how the current fashion industry is impacting traditional modes of production in South Asia while I conduct my Master's research.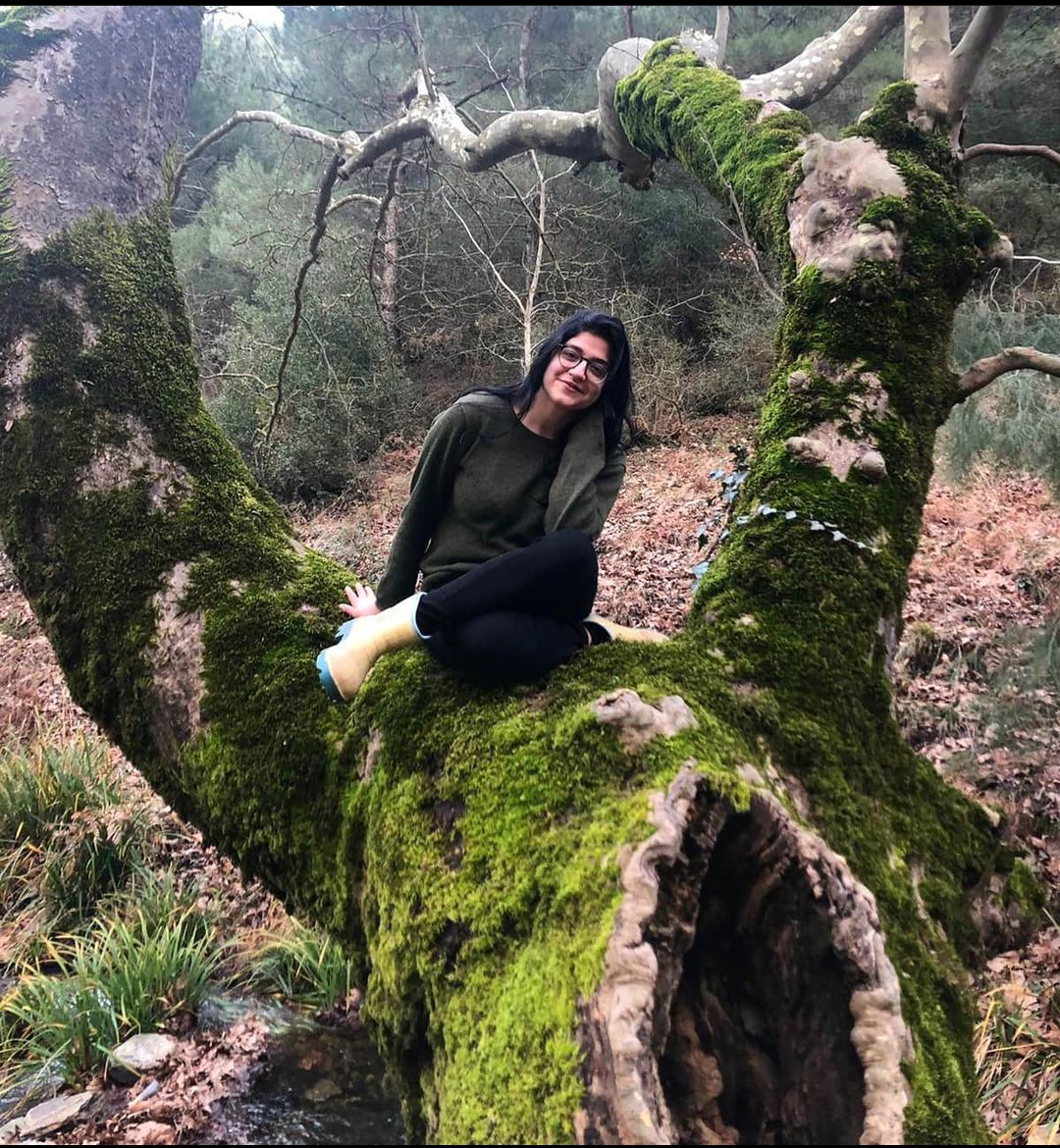 Dersu Yazicioglu
I am a MA student in Art History and Visual Studies. I did my bachelor's degrees in Sociology, Arts Management, and Business Administration. My research paper is on the female artists in the Ottoman Empire in the 19th century. I am also quite interested in Critical Theory and the Philosophy of Aesthetics. My goal is to apply my lifelong fascination with cultures to a creative and educational career.
Rashana Youtzy
Keywords: European Art, Italy, Christianity, Early Modern Period, Critical Race Theory, Women and Gender Studies
The primary themes of my research are women, race, and Christianity with a focus on early modern Europe. My current project with the University of Victoria is a case study of a prominent matron, assessing how their values extend to their collection practices.
Jessica Ziakin-Cook
Jessica is a first-year M.A. student in the department of art history and visual studies. She is the recipient of two graduate fellowships, the president's award, and the Pat Martin Bates Emerging Artist Award. A practicing artist in addition to a Graduate Student, her studio practice is heavily informed by art history and includes as much research and writing as it does drawing and painting.  She teaches art history, creative development, and drawing at The Vancouver Island School of Art (VISA). She graduated as the valedictorian from the Vancouver Island School of Art in 2015 with a diploma of fine arts. She also holds a BA in Art History from the University of Victoria, and studied religion and humanities at McGill University. She is interested in all things theology, art, and activism. After seriously considering applying to the Vancouver School of Theology to pursue ordination, Jessica's vocation has settled around research into creativity and spirituality, particularly in anarchist-Christian contexts.
Jaiya Anka
Keywords: Portraiture in the spaces of Cultural Encounter, Female Exemplars, Byzantium, Venice, Italy and the Ottoman Empire in the Sixteenth Century
Building on her MA (2017, the University of Victoria) that addressed portraits of women who inhabited the spaces of cultural encounter in sixteenth-century Venice, Anka is currently examining a select group of portraits within the meshwork of early modern visual culture. Specifically, she investigates images of women who inhabit "grey zones" in the context of the relationship between Venice (Italy, Europe) and the Ottoman Empire in the sixteenth century. In the fall of 2019, Anka was awarded a Joseph-Armand Bombardier SSHRC Doctoral Scholarship and in the fall of 2020, she was awarded the Renaissance Society of America (RSA), Patricia H. Labalme Fellowship with the Fondazione Giorgio Cini (Venice).
Terhi Hannula
Keywords: Popular Hindi film, Gender, Hindu nationalism, Masculinity, Film Studies, Muscular nationalism
I am a PhD candidate in an interdisciplinary program in the Departments of Art History and Visual Studies and Gender Studies in the University of Victoria. My doctoral work investigates gender and Hindu nationalism in popular Hindi cinema, also known as Bollywood. I examine the intersection of masculinity and nation through themes such as war, migration and sexuality. I graduated with a Master of Arts degree from Helsinki University, Finland, where I studied Comparative Literature and South Asian Studies. I also hold a Bachelor's degree in Library Services from the Turku University of Applied Sciences, and work as an information specialist in Turku City Library, Finland, where I am in charge of media education for children and young adults. My previous career as a publishing editor, literary agent, and literary critic has inspired me to explore the impact of literary and filmic narratives on people's lives.
Ambreen Hussaini
Keywords: Art and Artist, Qur'an, Contemporary Artistic Interpretations, Pakistan
My name is Ambreen Shehzad Hussaini. I am currently pursuing doctoral studies at University of Victoria – Art History and Visual Studies Department. I am interested in the contemporary artistic expressions of the Qur'an. In other words, I am examining how contemporary Muslim artists are interpreting the Word of God through their artistic endeavors. Through my doctoral work, I intend to investigate how significant the Qur'anic text is for general populace of Pakistan; how they use the Qur'anic text to make sense of their identity; how engagement with the Qur'anic text, through art, is taking place within the society; whether these engagements show pluralistic or singular approaches to the Qur'an; what are the motivations behind the use of the Qur'anic text in art; and what are the factors that influence these motivations: politics, piety, religion, spirituality, art or something else. To answer these complex questions, I am considering Pakistan as a case-study. I will be interviewing artists, patrons and consumers in different regions of Pakistan and will be examining how ad why people use the Qur'anic text on their bodies and in their public and personal spaces.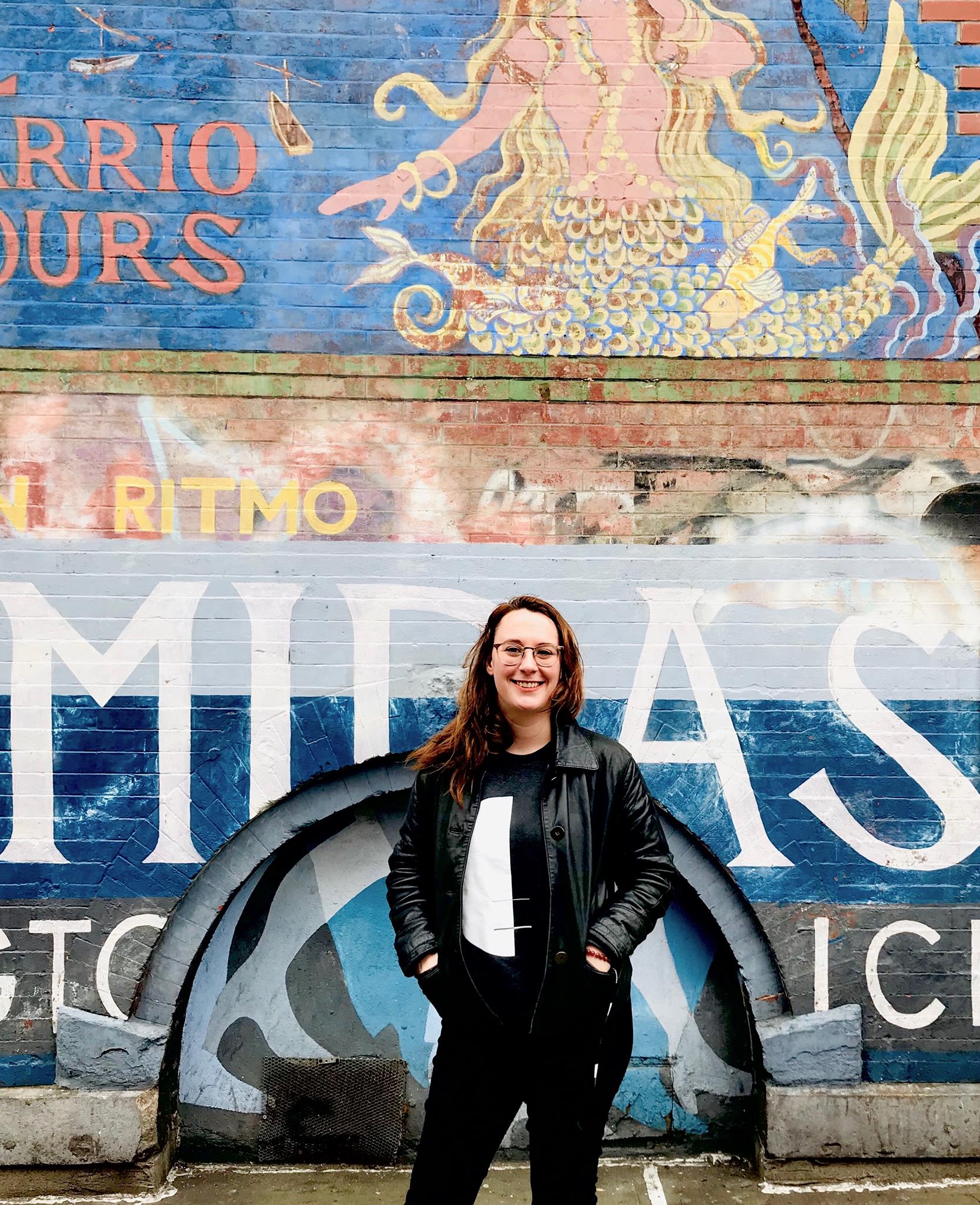 Anna O'Meara
Keywords: Mai '68, Situationist International, North Africa, Radicalism, Internationalism, Anna Kavan
My research investigates internationalist protest art of the 1960's and 70's.  I have contributed French to English translations for Verso (forthcoming), Three Rooms Press, Annex Press, and BauerVerlag, and I am currently co-editing an edition of On the Poverty of Student Life with Mehdi El Hajoui through Common Notions. In the past, I taught 11th Grade Global History for the New York City Department of Education, and I served as the Director of Outreach & Development for the Museum Association of New York. I have been awarded a Foreign Language and Area Studies (FLAS) grant to learn Arabic, and I am pleased to be recognized as the Jefferey Rubinoff Fellow at the University of Victoria. I received an M.Ed. from the Relay Graduate School of Education in 2020 through the New York City Teaching Fellows, and I received an M.A. in Art History from the University of Notre Dame in 2013.
Shruti Parthasarathy
Shruti Parthasarathy is a first year Ph.D. student in AHVS. She is a writer, arts editor and literary translator, and she studied at Jawaharlal Nehru University, New Delhi. She works in the area of south Asian modern and contemporary art. 
Hala Qasqas
Keywords: Islamic Art and Architecture, Ottoman Damascus, Coffeehouses, Early Modernity, Syria.
Hala Qasqas is a doctoral candidate awarded a Graduate Fellowship at the Department of Art History and Visual Studies at the University of Victoria. She holds a bachelor's degree in Fine Arts Specializing in Interior Architecture, and she completed a master's degree in Islamic Art History at the University of Damascus. Also, she studied 3D Animation and Visual Effects program at Sheridan College in Ontario. Hala worked in urban documentation for Damascus in the area of research includes Islamic art and architecture in Mamluk and Ottoman Eras. She published five books and several research papers in refereed journals between 2012 and 2021. She was a member of the Damascene Heritage Preservation Committee in the Syrian Ministry of Culture. Her Ph.D. project aims to study the impact of the emergence of coffee and coffeehouses on the development of various social and recreational activities in Damascus in the seventeenth and eighteenth centuries through a new reading and analysis of the primary historical texts.
Seyedhamed Yeganehfarzand
Keywords: Ismaʿili castles, Network of castles, Alamut region, Alamut period, Nizari Ismaʿilis, Hasan-i Sabbah
I am a PhD student at the department of Art History and Visual Studies. My current research focuses on the architectural characteristics of the Ismaili castles in Iran. I graduated with a Master of Arts degree in Art History from the University of Victoria in 2014. My Master's thesis entitled "Ismaili castles in their environmental context (case study: Alamut region)" was supervised by Dr. Marcus Milwright. I also hold an MA in Conservation of Historical Buildings from the University of Tehran, and a BA in Architecture from Islamic Art University of Tabriz. My area of research interests includes Islamic art and archaeology, medieval castles and fortification, Qajar art and architecture, historic 'manufacturing architecture', vernacular architecture, and Persian painting.