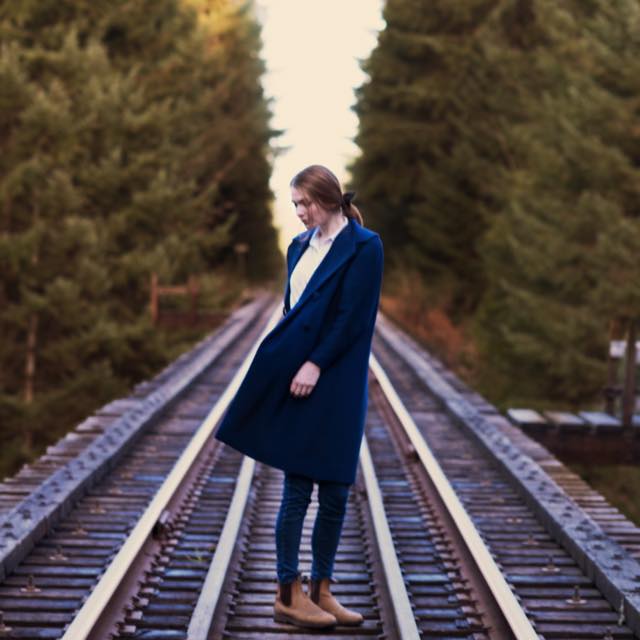 Maria Buhne
Keywords: Domestic Materiality, Museum Homes, Contextual Education, Phenomenology
I am a first year MA student in Art History and Visual Studies, having received my BA (Hons) in Art History and a minor in English Literature from the University of Victoria. I was a 2017/2018 recipient of a JCURA research award for my work on contextual education within Museum Homes, and I currently sit as a co-chair for the AHVS Graduate Association. My current research interests concern nineteenth century materiality and domestic spaces, and I would one day like to work in historical set design for film and television or as a curator of domestic interiors for a museum or cultural site.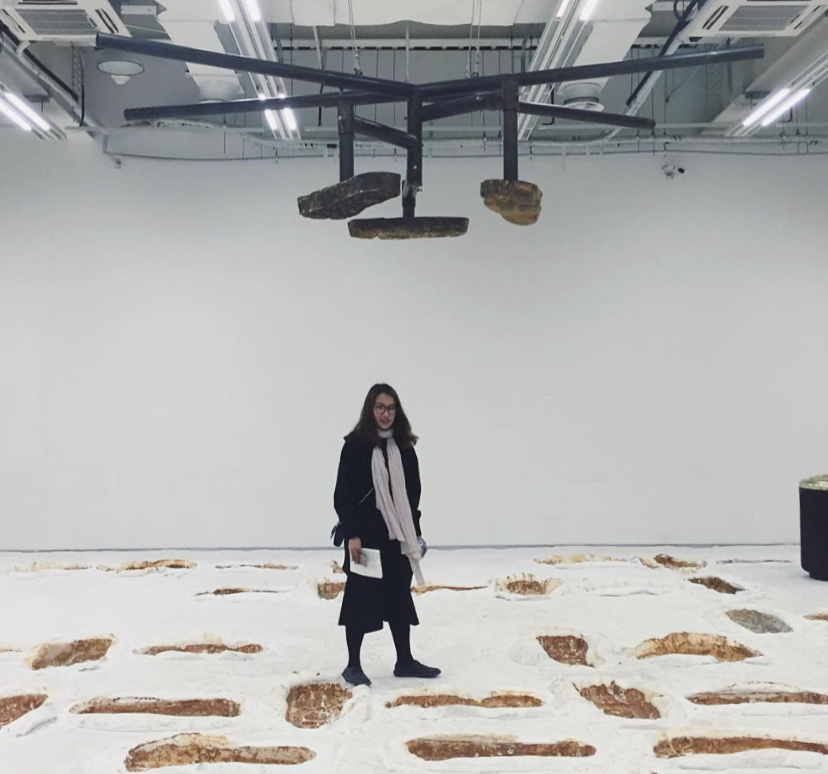 Yingtong Cai
Keywords: Chinese contemporary art, Tibetan Buddhism iconography, animation
My research topic focuses on Chinese contemporary artist Lu Yang, whose artworks are influenced a lot by Japanese animation. In particular, I focus on how she merges Tibetan Buddhism and Chinese Buddhism iconography, as well as a dead motif within animation works.
Shiva Ebrahimi Fakhar 
Keywords: Cultural exchange, Ornamentation and decoration in Islamic art, Persian 19th century art and architecture, Mirror mosaics.
I completed my master's degree in architecture and I am now furthering my education in art history as a master student at the University of Victoria, in British Colombia. My research focuses on mirror mosaics in 19th century's palaces in Iran. The revival of vernacular and traditional art like mirror mosaics comes with understandings of traditional arts and crafts. Learning new methods for analyzing artworks as well as investigating artistic crafts by comparing them in different cultures would be an influential step for me to fulfill my desire of expand my knowledge in art and architecture.   
Arash Eghbal
Keywords: Traditional Houses, Qajar period, Modernism, cross-cultural interactions
I joined AHVS as a MA student in 2018. My research focuses on effects of modernism on traditional houses during Qajar period in Iran. My background in Philosophy of Art helps me to use philosophical theories in terms of analyzing an artwork. Besides, my BA degree in Conservation and Restoration of Historic Artworks has expanded my horizons about materials used in artworks.
Azar Mirzaei
Keywords: Modernization of Iran; Industrialization; Architectural Features; Anarak Mines; First Pahlavi Monarch
I am a first year MA student in Art History and Visual Studies. My current research focuses on the architectural characteristics of the buildings constructed for mechanizing Anarak mines. In Iran, systematic efforts at industrialization commenced during the reign of Reza Shah (1925-41). Mechanizing industries with the help of European groups in Iran was among these progressive activities. Although European interventions for industrialization of Iran in the first half of twentieth century did not lead to the direct colonization of Iran, they had dramatic influences on Iranian art and architecture in Pahlavi period.
Anahita Ranjbar
Keywords: Cultural hybridity, Qajar era, Interior design, Palaces, Golestan complex, Niavaran complex.
In my research, I am focusing on the significant changes that happened in the design of interior spaces of palaces with the arrival of European culture and art during the Qajar era (1789-1925) in Iran. These changes happened, especially in the palaces of Qajar kings who had the interest and opportunity to hire European artists or send Persian students to learn about Western culture and art. This cultural exchange led to a new style of interior design and decoration. My focus is on the Golestan and Niavaran palaces in Tehran.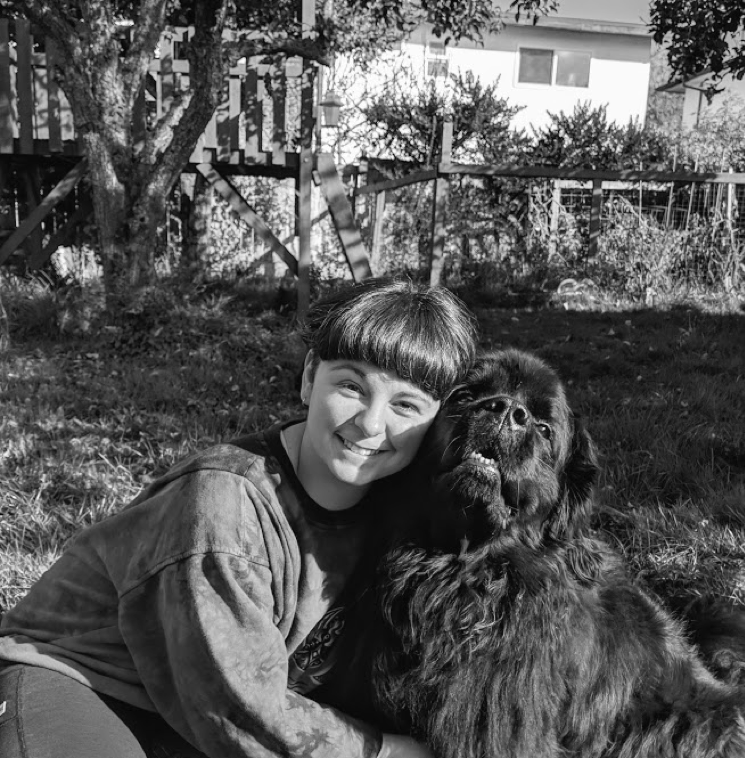 Ashley Riddett
Keywords: Architecture, Preservation, Gothic, Medieval, Canada
I am an Art History Grad Student with an interest in how architectural spaces are created, interacted with, preserved, and interpreted. My major research work questions methods of architectural preservation and historical promotional techniques, in regards to Medieval Gothic Cathedrals. My areas of interest in historical architecture include Medieval Gothic Cathedrals and Regional/Vernacular architectural styles in Canada.
I feel fortunate to be able to live and work in such a lovely place with amazing people (and dogs!). I love to learn about new (old) things and ideas in the Art History and Visual Studies Department at the University of Victoria, which is populated with the most wonderful, caring, and engaging faculty and staff.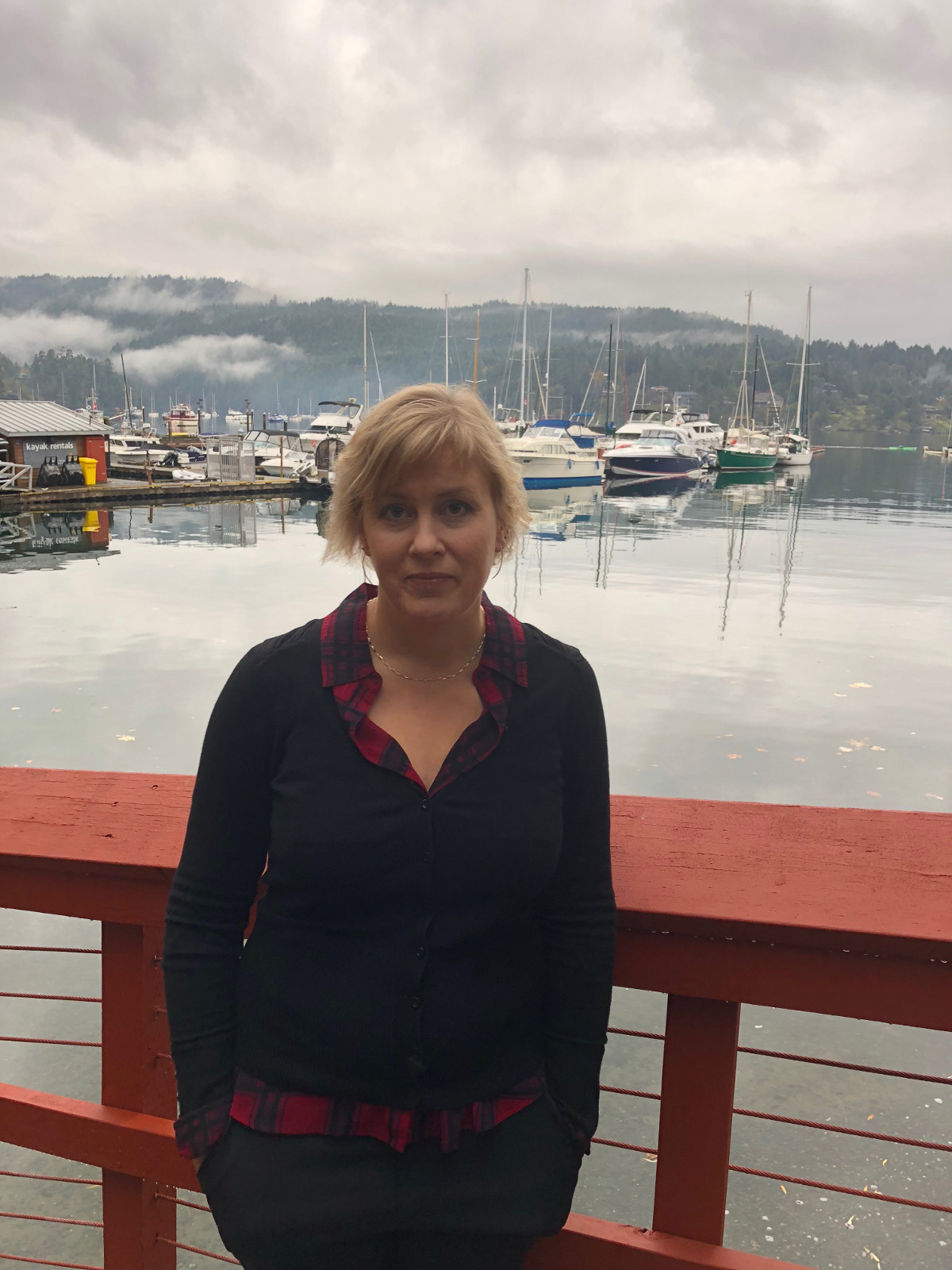 Teresa Sahara
Keywords: Northern Renaissance, World-making and Imagined Worlds, Sensory Studies, Embodiment, Performative Roles
My research explores the imagined worlds of Pieter Bruegel the Elder through his use of public space for social spectacle and the performative roles of bodies contained within that space. Inspired by sensory studies, embodiment, and anthropologist Tim Ingold's "thinking through making," my research also addresses Bruegel's world-making through landscapes, viewer experience, and the shifting roles of peasant bodies in sixteenth-century Northern Renaissance art.
Amena Sharmin
Keywords: Buddhist Art and Architecture, Religion, Politics, Activism, Film Studies
I am currently a first year Grad student in Art History and Visual Studies, having received my Bachelor and Masters in Art History at the University of Dhaka, Bangladesh. My Scholarly interest mainly focuses on South Asian Art. My previous research was based on the foundation and expansion of Buddhist statues in Bangladesh, Currently, I'm exploring the political codes of Bangla Movies but will also like to discover the gender and sexual context as well.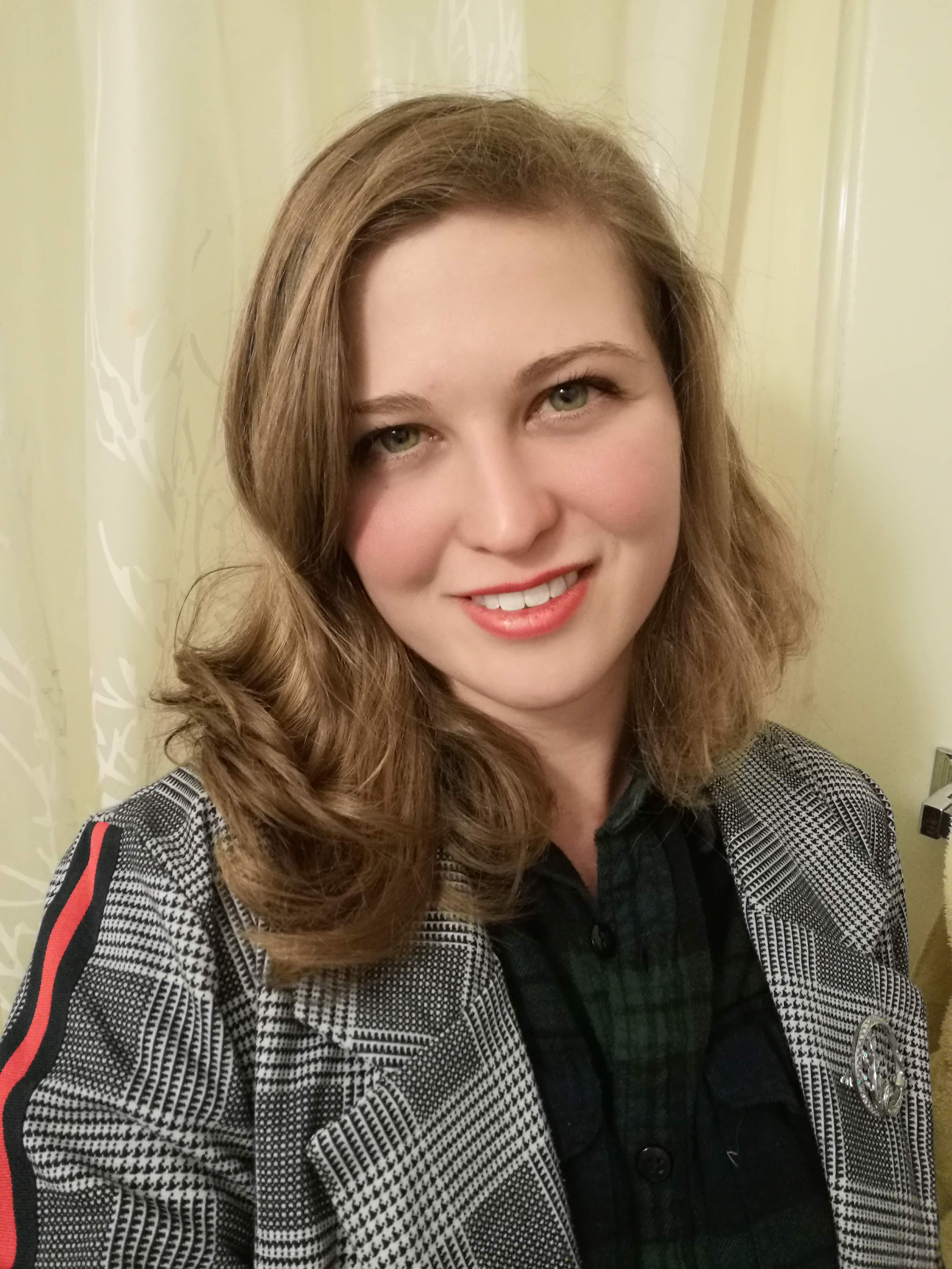 Baylee Woodley
Keywords: Lesbian, Desire, Performativity, Collective Memory, Embodiment
I am researching premodern lesbian possibilities. Specifically, my focus will be performances of the female/gender-fluid body in the gendered scopic economy of premodern France. 
Munazzah Akhtar
Keywords: Islamic Art, South Asia, Funerary Architecture, cross-cultural.
I joined AHVS as a Doctoral student in 2012. My research interests include Islamic funerary architecture in South Asia, British colonial architecture of India & Pakistan, and cross-cultural issues in Islamic Art. My dissertation focuses on the study of Samma dynastic monuments (1380-1521) in the necropolis of Makli, a UNESCO world heritage site in Pakistan. Funding for my research includes the Barakat Trust Award 2014 (University of Oxford), CSRS Ian H. Stewart Fellowship 2015-16 (UVic), Sheila and John Hackett Award 2015 (UVic) and SSHRC Doctoral Fellowship (2015-2017).
Jaiya Anka
Keywords: portraiture, textiles, Italy, Venice, Ottoman Empire, Early Modern Period
In my doctoral research I examine how imagery negotiates identity in the spaces of cultural encounter between the so-called "East" and "West". Specifically, I work with portraits of women who represent cultural entanglements in the complex early modern Mediterranean world, in the context of the relationship between Venice and the Ottoman Empire.
Ambreen Hussaini
Keywords: Art and Artist, Qur'an, Contemporary Artistic Interpretations, Pakistan
My name is Ambreen Shehzad Hussaini. I am currently pursuing doctoral studies at University of Victoria – Art History and Visual Studies Department. I am interested in the contemporary artistic expressions of the Qur'an. In other words, I am examining how contemporary Muslim artists are interpreting the Word of God through their artistic endeavors. Through my doctoral work, I intend to investigate how significant the Qur'anic text is for general populace of Pakistan; how they use the Qur'anic text to make sense of their identity; how engagement with the Qur'anic text, through art, is taking place within the society; whether these engagements show pluralistic or singular approaches to the Qur'an; what are the motivations behind the use of the Qur'anic text in art; and what are the factors that influence these motivations: politics, piety, religion, spirituality, art or something else. To answer these complex questions, I am considering Pakistan as a case-study. I will be interviewing artists, patrons and consumers in different regions of Pakistan and will be examining how ad why people use the Qur'anic text on their bodies and in their public and personal spaces.
Zahra Kazani
Keywords: medieval magic; islamic art and architecture; geometry; inscriptions
Zahra Kazani is a doctoral candidate at the Department of Art History and Visual Studies at the University of Victoria. She has completed a MA in History of Islamic art at the School of Oriental and African Studies, University of London, and a MA in Muslim Cultures from the Institute for the Study of Muslim Civilizations, Aga Khan University in London, UK. She holds a Bachelor of Arts degree from the University of Texas at Austin. Zahra has worked extensively in museums, including the British Museum, the Royal Ontario Museum, and the Aga Khan Museum. She is the recipient of the University of Oxford Barakat Trust Award, the Hamad bin Khalifa Fellowship of Islamic Art, Qatar, and the Joseph Armand-Bombardier Canada Graduate Scholarship (SSHRC). Her doctoral project examines the presence of magical ideas in geometric renditions of Arabic script witnessed in medieval Islamicate societies.
Françoise Keating
Keywords: Fifteenth century, court of Anjou-Provence, visual allegories, French literature, emotions
My research is centred on King René d'Anjou (1409-1480) and his court, and their artistic and literary production during the second half of the fifteenth century. Investigating manuscripts and precious objects, I interrogate the self-fashioning of the late medieval sophisticated male patron, focusing on the role of emotions in the relationship of text and image.
Yang Liu
Keywords: Traditional Chinese literati landscape painting, Contemporary Chinese art, Cross-cultural theory, East Asian art, Non-Anthropocentrism
My scholarly interest has focused on East Asian art, cross-cultural theory, traditional Chinese art, and various presentations of its contemporaneity. My doctoral work is an inquiry into the ever-shifting perception of the human-nature relationship in the evolvement of Chinese art. It addresses key questions in relation to the social, political and cultural dynamics towards the nonhuman world in the process of the ongoing Chinese landscape art transformation.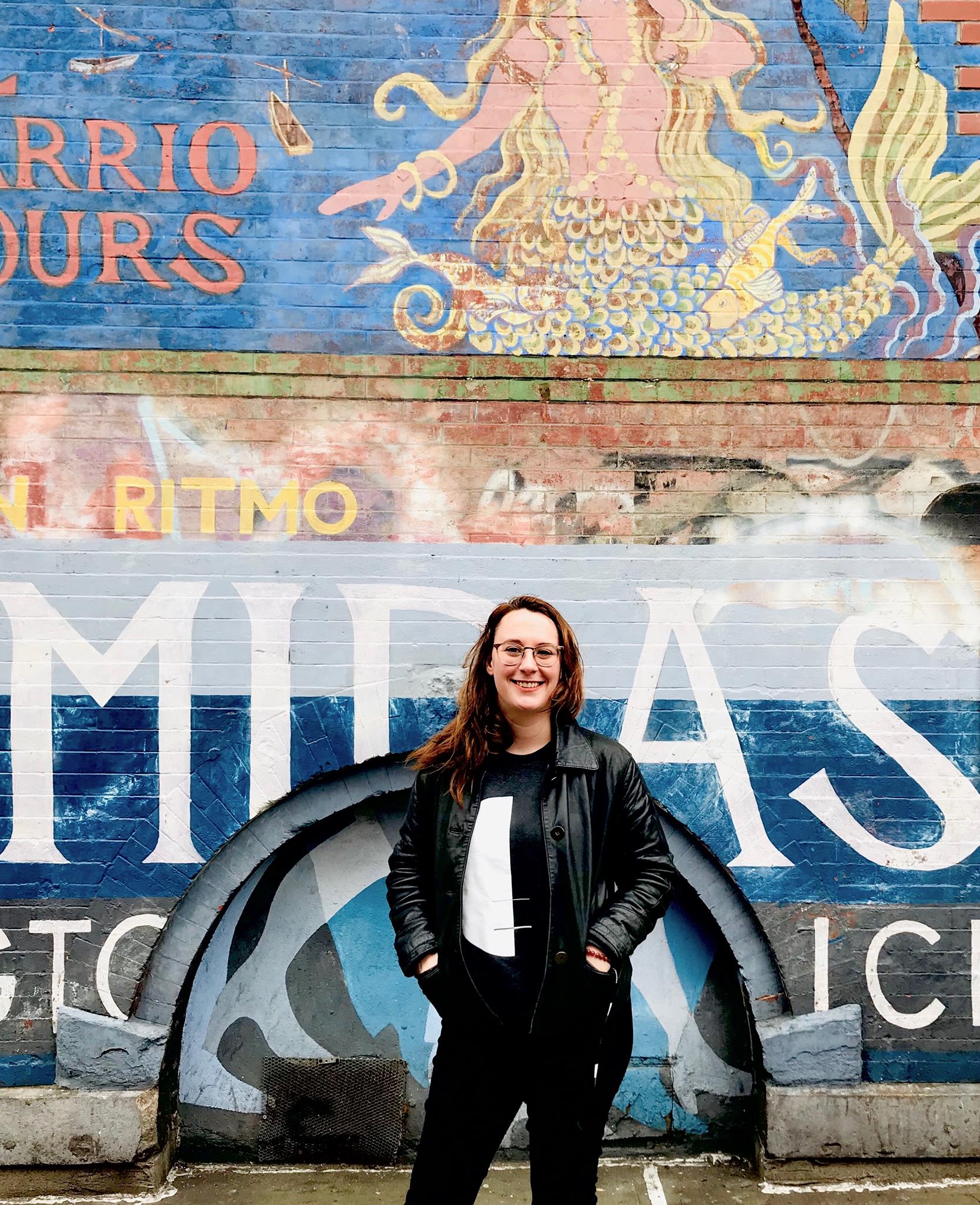 Anna O'Meara
Keywords: Mai '68, Situationist International, North Africa, Radicalism, Internationalism
As nominee for the 2021-2022 Jeffery Rubinoff Fellowship, I am pleased to contribute to the diverse research interests of the Department of Art History & Visual Studies. I am currently the Communications Coordinator for the AVHS Graduate Association. My research interests investigate international connections between Parisian and North African radical student movements in the late 1960's and early 1970's, particularly in relation to the Situationist International. In the future, I aspire for my dissertation research to contribute to prevailing political discussions both within academia and more broadly. I received an M.Ed. from the Relay Graduate School of Education in 2020 through the New York City Teaching Fellows, and I received an M.A. in Art History from the University of Notre Dame in 2013. In the past, I taught 11th Grade Global History for the New York City Department of Education, and I served as the Director of Outreach & Development for the Museum Association of New York. I am currently learning Hindi as a visiting student at the University of British Columbia, I am beginning to learn Arabic, and I am in the process of earning a graduate certificate through UVic's Learning and Teaching in Higher Education program. 
Brian Pollick
I am a PhD candidate in the Art History and Visual Studies Department at the University of Victoria. My dissertation focuses on the ways in which imagery commissioned by merchants in Trecento Italy formed, affirmed and broadcast their moral identity. My previous careers, spanning almost half a century, include teaching, senior management positions in the justice field with the Federal and BC governments, and lastly, as C.E.O. of a major program delivery and I.T. company. I received my M.A. in Art History in 2011 from the University of Victoria. I commenced my PhD in 2012 and have received several awards, including a prestigious three-year Joseph-Armand Bombardier Doctoral Fellowship from the Social Sciences & Humanities Research Council of Canada. I recently won a Graduate Fellowship to the Centre for Studies in Religion and Society at the University of Victoria.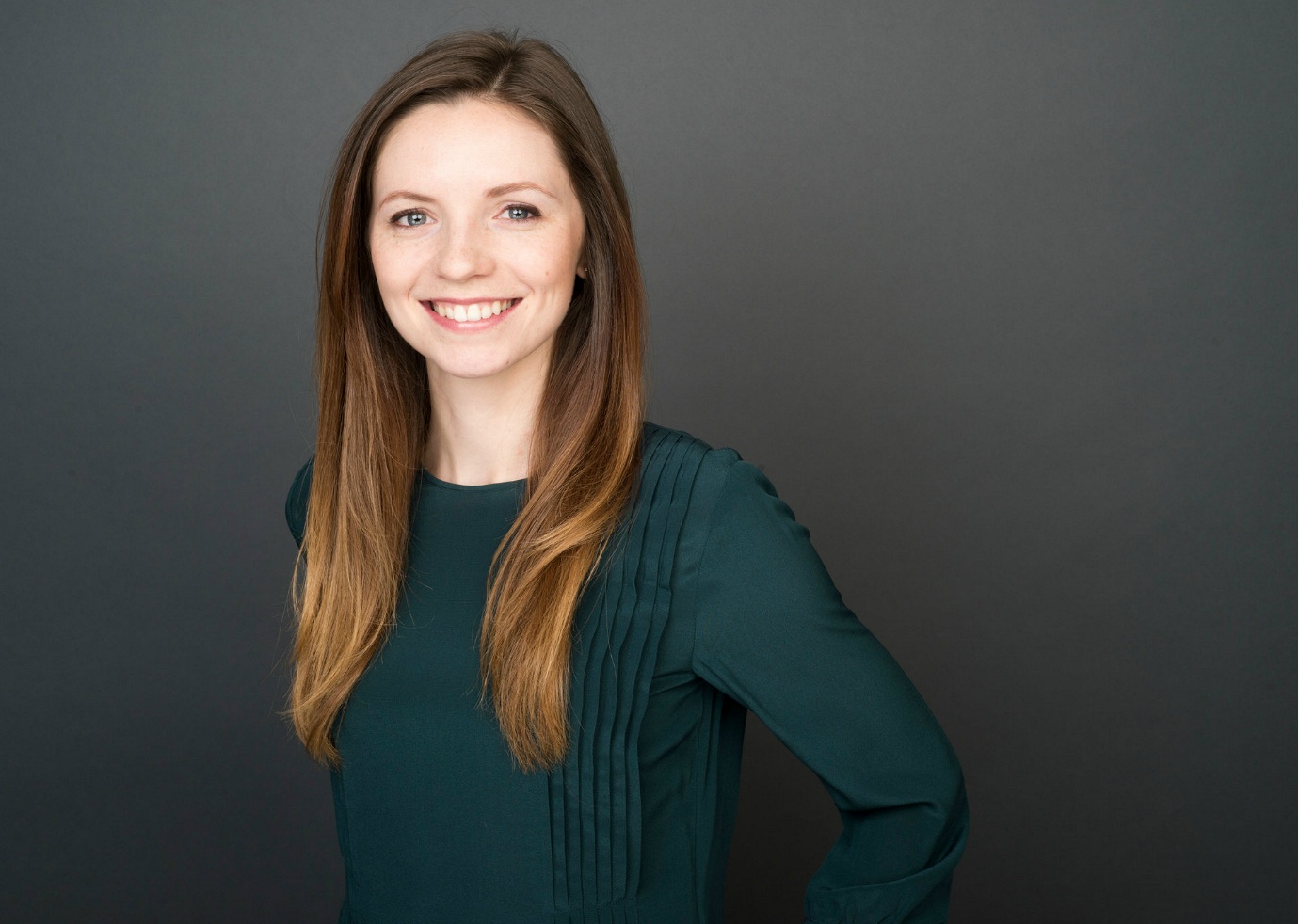 Emma Richan
Keywords: Clyfford Still; Modernism; Regionalism; Nietzsche; Anarchism.
My dissertation will uncover how Regionalism anchors Clyfford Still's oeuvre during the 1930s until his first experiments with abstraction. Specifically, my research will demonstrate that Still's idiosyncratic relationship to Regionalism was influenced by the philosopher Friedrich Nietzsche and cultural critic H.L. Mencken. My research will not only situate Still within Regionalism, but also reveal that the apocalyptic tone of his paintings requires a re-evaluation of assumptions regarding Regionalism's patriotic overtones.
Seyedhamed Yeganehfarzand
Keywords: Ismaʿili castles, Network of castles, Alamut region, Alamut period, Nizari Ismaʿilis, Hasan-i Sabbah
I am a PhD student at the department of Art History and Visual Studies. My current research focuses on the architectural characteristics of the Ismaili castles in Iran. I graduated with a Master of Arts degree in Art History from the University of Victoria in 2014. My Master's thesis entitled "Ismaili castles in their environmental context (case study: Alamut region)" was supervised by Dr. Marcus Milwright. I also hold an MA in Conservation of Historical Buildings from the University of Tehran, and a BA in Architecture from Islamic Art University of Tabriz. My area of research interests includes Islamic art and archaeology, medieval castles and fortification, Qajar art and architecture, historic 'manufacturing architecture', vernacular architecture, and Persian painting.